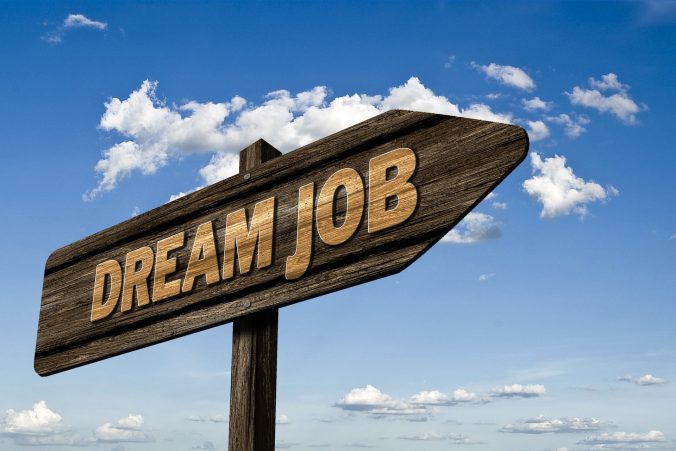 Rejection can be disheartening when applying to job after job but having zero luck in getting an offer. While it can be hard, finding a career that's the best fit for you takes time. Carefully considering each job is an important step in the job search process. Just like you don't want to settle for any job or agribusiness, organizations what to ensure you're a good fit as well. Unfortunately, it can lead to rejection.
If you're feeling stuck in this cycle it might be time to change your approach. The five tips below can help you deal with rejection and job search fatigue and find the next step in your agriculture career.
Develop a New Strategy
The first step to lessening the chance of rejection is to start by looking inward. Really think about your passions and strengths. Have the jobs you've been applying for fit the mold of your career goals and your personal values? If you answered no, it's time to start searching for jobs that are the best fit for you. Understanding the company culture of a farm or agribusiness can help you find your perfect fit.
Once you find quality positions that fit your interests, create a custom resume and cover letter when applying. Don't focus your attention on applying to as many positions as possible, instead, be selective of the ag jobs and dedicate more effort to each application. Spending time researching and applying to higher-quality jobs can set you up for success.
Request Feedback
If a company calls or emails you to let you know they've decided to go with another candidate, take the initiative to ask the interviewer for feedback. If they're willing, take their insight and utilize it to better yourself for future interviews.
It's also important to ask mentors, friends, or family to review your resume, cover letter, and samples. They will provide suggestions to improve your information and having another set of eyes will help to avoid mistakes.
Network
Reach out to past colleagues, mentors, professors, or family and friends to see if they know of any job openings. If they don't have an opportunity available, they may know someone else who does. Be sure to give them details on the type of job you are looking for and your background. They can help put in a good word with someone they know.
Attend networking events and job fairs, reach out to a recruiter, seek help from placement agencies, leverage your social media network, etc. The possibilities are endless.
Confidentially Share Frustrations
Job searching can be frustrating but resist the urge to say anything negative in your follow-up emails or post anything negative on social media. You never know who could see it and how this could impact future relationships in your career. Just like you're researching the agribusinesses you've applied to, they're searching candidates' profiles on social media.
Even if you really need a job, it's best to take a break from applying and job searching every once in a while to give you a mental break. It can be draining to be rejected a lot. Talk with a family member or old friend. Venting to them about your frustrations can help you find the positives and move on more quickly. They may even help you realize that the hiring manager did you a favor as that job wasn't a fit for you.
Positively Define Rejection
Searching for a job can be a long, tedious process, but remember good things take time. Not every application will lead to an interview and not every interview will lead to a job, but the right one will come along.
The number of job offers does not determine your self-worth. Don't take it personally when a company chooses not to pursue you. Perhaps they simply decided to hire from within or they interviewed a candidate that was a better fit for their culture. Just because they moved on to someone else, doesn't mean you're not a quality candidate. You just need to find somewhere that matches your personality.
Continue to remind yourself of your worth. Write down your strengths and what sets you apart from other candidates. Creating a positive mindset can go a long way and will set you up for success. This will also help you prepare for your interviews, so you will can confidently express your strengths to the ag recruiter and/or hiring manager.
---
Get more Career Tips here or follow us on Facebook and Twitter.
Sign Up for Our Email Newsletter and get ag facts bimonthly, plus new jobs in agriculture.
Search Agriculture Jobs, Food Production Jobs, Horticulture Jobs, and more here.