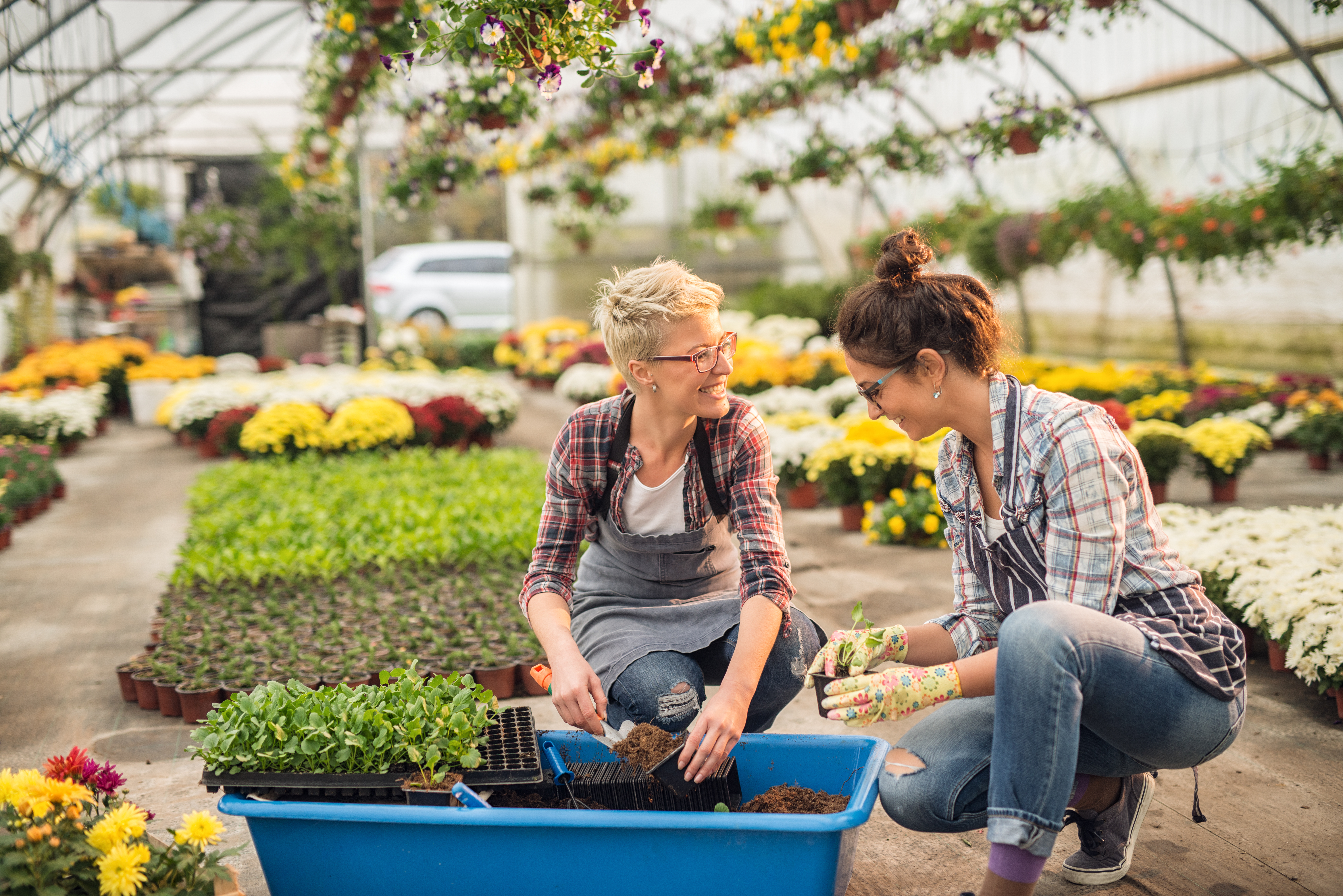 Your ideal job shouldn't just be about location, income, and responsibilities. Company culture should also be an important factor. Whether it's on the farm or in an agribusiness, if you don't fit into the company culture, it's not going to be your dream job.
So what is company culture? It's the shared values, objectives, practices, and attitudes between the organization and its employees. The culture is the way employees interact with each other and the overall work environment.
Understand Your Needs
Before you evaluate the culture within an organization, you should decide what kind of culture suits you best. Is it a casual, welcoming, and collaborative environment or is it a get-down-to-business-and-reach-our-goals atmosphere? Think about what you value most. Is it reaching goals, being part of a team, learning, or a structured environment? There are many types and variations of company culture, so making a list of important values and views you would like to see in a potential employer will help you to know what to look out for.
Now that you know what you want, here are some tips to help you examine an organization's culture.
Research the Company
The best place to start is the company website. What kind of story does it tell? Do they mention their culture or values? If not, it's something to pay attention to as well. Do they mention work-life balance, advancement, or growth? Think about how the site makes you feel. For example, is it warm and inviting or straight to business? Does it intrigue or excite you?
Scan through the company's social media profiles, as well, to get an idea of what's valuable to them. Think about similar questions as above. What kind of sense does their social media profiles give you?
To really dive in, do a search on the company. Read news articles that mention them. Are they good or bad? You can also read reviews from current and past employees on sites like Glassdoor or CareerBliss. You could learn a lot about the culture from these reviews.
Keep in mind, that if you're looking for farming jobs, small family farms might not appear on employee review sites like the ones above. You might have better luck with Google reviews.
Observe
When you go in for your interview observe everything around you. How are the employees interacting with each other? Do the employees look happy, focused, or content? What does the atmosphere sound like? Is it quiet or busy? Is there music playing or conversation going on? If you can, show up early to your interview so you have more time to watch interactions between employees.
Also, pay attention to your surroundings. Does the building look clean and neat? If the office or shop doesn't look well taken care of, they may not be great at taking care of their employees. Therefore, the employees are not concerned about taking care of their space. How is it decorated? Are employees allowed personal effects, like pictures, in their workspace?
Ask the Right Questions
Asking the right questions during your interview will help shed some light on the current culture. You'll want to ask the hiring manager questions that will show you what the environment is like. Don't just ask "what is it like working here" or "what is the culture like;" they'll give you a rehearsed answer. You want to get creative with your questions. Instead ask, "if the local paper was going to write a story about the company, what is one thing you think they have to include." Read 7 Questions to Determine Company Culture to see more culture question ideas.
If you get the chance to talk with other employees during the interview process, ask them similar questions. Also, note their response time. The quicker the response the better. The same goes for clients and customers. If you get an opportunity to connect with any customers, they could also give you some feedback.
Other Considerations
You should also consider the size of the company. In larger companies, there are going to be smaller cultures within different departments and teams. Make sure you are asking the right question to the correct people.
Pay attention to any red flags or warning signs. Do they make a big deal out of something that isn't very impressive? They might be trying to hide the fact that they don't have much to offer.
Learn to read between the lines. Think about how their answers are worded. If the hiring manager mentions "pulling some extra weight when needed," you could be expecting longer hours. Also, pay attention to what they're not saying.
Conclusion
Finding a job with a company culture you can fit into will make all the difference in your career. It may not seem like it's an important factor compared to all of the other things to consider, but it has a big impact on your happiness at work. Take the time to do the research, it will make finding a great job with a great company that much more rewarding.
AgHires can help you find your next job. Search for jobs in agriculture, food production, horticulture, and other related industries at AgHires.com.
Get more Career Tips here or follow us on Facebook and Twitter.
Sign Up for Our Email Newsletter and get ag facts bi-monthly, plus new jobs in agriculture.