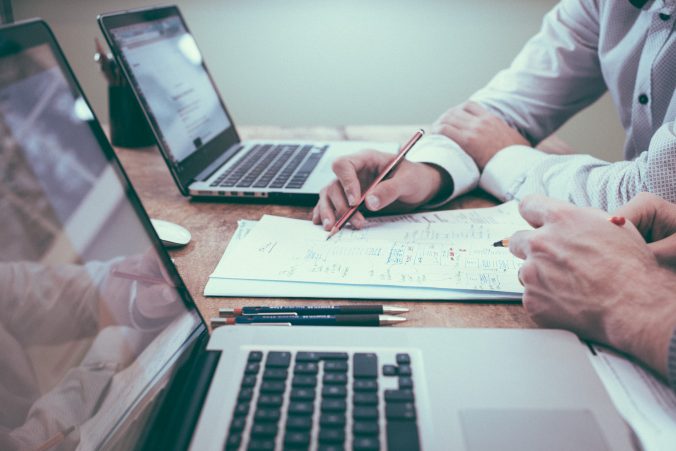 Your resume is the first step into the door with a potential employer, so you want to make sure it is at its best. It is essential you take the time to read through your resume thoroughly to ensure you're putting your best foot forward. You also want to ensure you have all the keywords from the job description a hiring manager or recruiter may be looking for. We have 25 resume mistakes, to help correct your resume blunders and help you land your first interview.
Poor writing with grammatical errors and typos.
Proofread your resume several times and ask a couple of friends to proofread it as well. You don't want to appear disorganized or that you don't have attention for detail, especially if that is part of the position you are applying to. Also, don't use personal pronouns or present tense for a past job.
Incorrect Information.
Make sure you have your correct contact information, as well as correct details with your work experiences. Inaccuracies in job titles and other details, again, show a lack of attention to detail.
Using space for old positions.
Don't include your job from 25 years ago, when you worked at the local pizza joint for 6 months while you finished school. Most likely it won't be relevant and it's taking up space for important jobs.
Not customizing your resume for the specific position.
Take the time to customize your resume to match the job description, by adding in the keywords that are used throughout. This will show the recruiter or hiring manager that you took the time to understand the job.
Your resume is not organized.
You want to make it easy for employers to find important information. If it is disorganized and cluttered it will most likely get tossed aside.
Getting too fancy with styling.
Don't use a fancy font or crazy templates. Keep it simple and easy to read.
Using a big font.
You wouldn't shout at the recruiter in your interview, so you don't want to shout at them in your resume. Fill the page with information and content about your accomplishments and skills.
Being vague.
Get to the point and be specific. For example, if you saved money in a current or past role put the specific amount.
Leaving off specific dates.
Omitting dates can send red flags for a potential employer. If you have a gap in your resume, be transparent. You can easily address the gap in your cover letter.
Too much text on one page.
This can make it hard to read and easy for important details to get lost. If you have enough relevant work history to mention, it is okay to have a two-page resume. You don't want to cut any of the good details out.
Too much information.
The reader doesn't need the entire backstory on that project. Keep it short and to the point.
Having too much white space.
If you're just starting out and don't have a lot of job experience, fill in the blanks by adding volunteer work or leadership positions.
Not including skills.
Don't get hung up on subjective descriptions, such as "great communicator" or "very organized." Talk about your actual skills, such as "mechanically incline" or "grain merchandising experience."
Showcasing responsibilities instead of accomplishments.
Recruiters don't care that you managed a team, they want to know what you and your team accomplished.
Having an objective.
Don't use an objective. It takes up space for important information. Also, the hiring manager or recruiter knows that you are "seeking a job in marketing," because you just applied.
Leaving out social media links.
If you have a LinkedIn account, you'll want to make sure you include a link to your profile. This is a great place to showcase more of your skills and experience that may not make sense for this specific position but will show employers a great work ethic and drive.
Personal information.
Employers do not want to know your hobbies. They want to know how you will perform in the role and how you will help them better their company. They don't care what you're doing after hours.
Your birthday.
This is a good way for an employer to discriminate based on age. It's also not useful to the position.
Having a less-than-professional email address.
Have a simple email address with just your name.
Your current business contact info.
You don't want potential employers calling you at work. This is a good way for your current employer to find out you are job hunting and decide to fire you.
Company-specific terminology.
If it's not industry standard jargon, most likely a hiring manager is not going to know what you are talking about.
Annoying buzzwords.
Don't use "best of breed" or "go-getter," recruiters are turned off by these. This also goes back to using subjective words, as well.
Reasons you left a company or position.
You don't need this on your resume. This takes away space for your skills and accomplishments.
Listing your GPA or your high school.
You'll never need your high school listed on your resume (unless you are still in high school), and unless you are a recent grad and your GPA is above 3.8, you don't need it.
Short-term employment.
If you only had a job for a couple of weeks or even just a couple of months, it really isn't needed. It is just taking up space for more relevant experience.
Don't have a resume? No problem! Fill out an AgHires Profile with your details and you can easily download it into a PDF. Sign up here.
Get more Career Tips here or follow us on Facebook and Twitter.