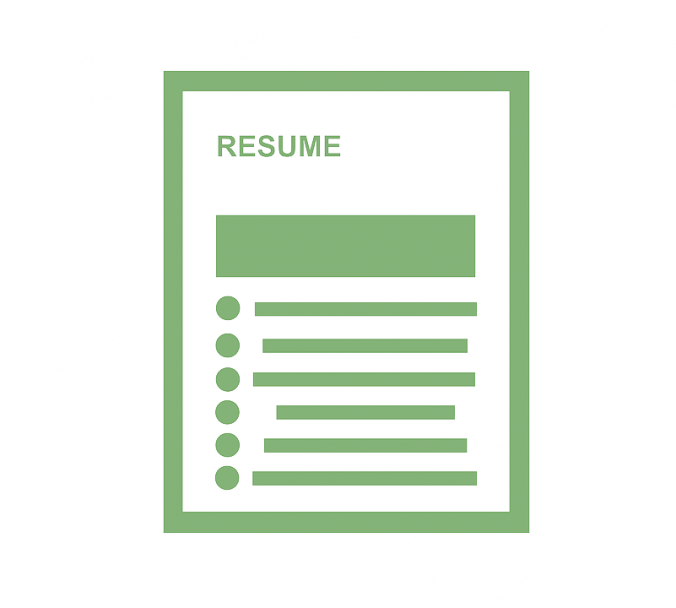 Recruiters and HR Managers can review hundreds of resumes a day, so they may only spend between 6 and 10 seconds on each resume. That means you need impress the reader quickly so they spend more time on your resume. Follow these 7 tips to help your resume pass the "8 Second Resume Test."
White Space – You need to have plenty of white space. Having the entire page filled, edge to edge, with no space between paragraphs makes it hard for the reader to find information quickly. You don't want your resume to appear cluttered or disordered, that could an indicator of how you work.
Too much Text – Just like white space is important, too many words make it hard for the recruiter to focus on keywords. You only need a brief synopsis, be articulate and get to the point. Using only 3 to 7 bullet points is the best practice. Make them quick and to the point. Don't use filler words like good communicator or team player. These are not clear indicators of your capabilities.
Be Bold – In the header, make your name bold. Make sure the reader knows who they are looking at. Clearly write your correct contact information, with plenty of white space, so the reader can find your email address and/or phone number easily. Show you are confident in your skills, by having a bulleted list so they can be quickly scanned in a way that the viewer can see how your strengths apply to their company.
The title says it all – Make job titles, as well as the dates you held that position and the location, easy to find. If past employers used out-of-the-box titles, add a matching industry-standard title in parenthesis so that recruiters can quickly understand what you do. For example, if your title is a Farm Hand, you could be a Mechanic or an Equipment Operator, those can be two very different jobs.
Numbers – Employers want to see how you can help their company. They want to see the numbers. Mention your sales percentages, the size of the team you led, or how you rank in performance are some great quantified statements to add to your resume.
Achievements – Make sure you list your relevant achievements, including any high-level awards, acknowledgments by an industry expert, named in a "top" list in a publication, blog, social media, etc.
Leadership – Does your leadership show on your resume? That doesn't mean just listing that you were a manager, you need to show that you lead the team. Your numbers can also help you to show that you've led the team.
Bonus Tip: If you're willing to relocate, under your address add "open to relocating" so no one dismisses you when applying for out-of-state jobs.
Follow these 7 steps and your resume may make it past the 8-second resume test to help you land the interview, and maybe even the job.
Looking for more tips and resources? Check out the Ag News and Tools page at AgHires.com!