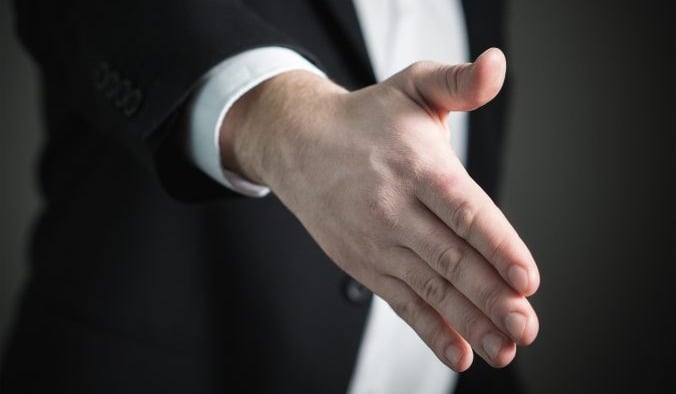 You've landed the interview for what might be your dream job and you want to make the best first impression. You might be both excited and nervous and want to ease those interview jitters. The best way to ease your nerves is to prepare ahead of time. Follow these seven tips to prepare for your interview.
Research the Company
Do an online search of the agribusiness or farm. May have already done a quick search before you applied, but now that you have an interview on the books, you should take a deeper look. Take a look at the ag organization's website and social media accounts. Review the company's mission statement, any press releases, and their background. Learn everything you can about the organization, including the interviewer(s). Write down any questions you might have from your research. This will help you stand out from less-prepared candidates.
Prepare Questions
As we mentioned above, write down any questions you might have from your research. You can bring your questions with you, so don't try to memorize them. Remember, you are interviewing the company as much as they are interviewing you. You want to make sure it will be a good fit for you as well. Asking questions shows that you are engaged in the interview and are already thinking about your future in the company. Ask questions about the role, the environment, growth opportunities, etc.
Analyze the Job Description
You may have done this when you applied to the position, but you should compare your skills to the job description again. Compare your qualifications to what the employer is seeking. Examine the hierarchy to determine where you think the position fits within the organization.
Prepare Answers
Research top interview questions and practice or write down your answers. This will help you prepare the best way to tell your story. This will also help you to ease your nerves when the interview day comes. You want to practice a few times. This isn't so you can sound like a rehearsed robot, but it is so you feel more comfortable answering these questions. Rehearse your answer in a few different ways to feel like you can sound natural when speaking. Preparing answers will also help you think on your feet when the interviewers ask different questions than what you practiced.
Have the Details Ready
Are you going to an onsite interview? If so, make sure you have the correct name of the person you are meeting with, the correct address, the parking location, and the door you should enter. Is the interview virtual? If so, double-check that you have the meeting link and a functioning computer. Get more virtual interview tips here.
Pick Out Your Outfit
Having your outfit picked out ahead of time helps you feel prepared. You may want to take some time to try on different outfits and ask a friend or family member for their opinion. This is also where doing your research on the farm or agribusiness can help you. What did you notice current employees wearing in photos on the company website or social media? Wear something similar, but dress it up a bit. If everyone is wearing jeans, so maybe wear khakis instead of a suit. You might not wait to show up to a job interview in a suit if everyone else is wearing jeans, you might feel overly dressed and forget to focus on the questions.
Print Copies of Your Resume and Other Documents
Ensure you have a copy or two of your resume, cover letter, and list of references. This will show your preparedness in the event that the interviewer forgot to bring your documents to the interview. Bring a notepad, pen, and your list of questions that you have prepared.
Looking for more tips and resources? Check out the Ag News and Tools page at AgHires.com!
Get more Career Tips here or follow us on Facebook and Twitter.
AgHires has over 10,000 job listings in agriculture, horticulture, and food production. Start your agriculture job search at AgHires.com and find your next career move. Whether you're looking for equipment jobs, livestock jobs, administration jobs, or marketing jobs, AgHires is your go-to source for agriculture jobs.