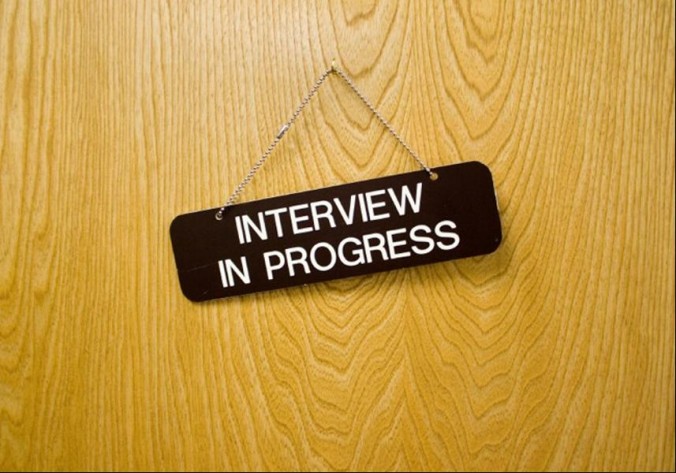 Landing an interview is both exciting and daunting. You want to sound confident and be at your best in an interview, so it's best to be prepared. Whether or not you've had an interview before, you may know there are some commonly asked questions. Although some interview questions seem simple, they can also be the most difficult questions to answer. We've put together 15 of the most commonly asked questions to help you prepare for your next interview. Practice your answers to these questions and you'll be ready to answer almost any interview question.
1. "Tell me about yourself."
This question often makes people squirm – some people do not like talking about themselves. However, this is not a question about your personal life. Often times when an interviewer says this, they want a brief summary of where you are in your career and what you are good at without going into too many details yet.
2. "How did you hear about this position?"
This may seem like an irrelevant question, but mostly, employers are just curious. Typically employers post the job on several websites, place different ads, etc., so this is a way for them to gauge what is working. Some employers may also be using this question to determine your interest. Is their advertising reaching candidates that are specific in their job hunt? Hiring managers don't want someone that is applying to every job they can. They want a candidate that is applying to jobs, like their job, with purpose and excitement. Also, this is your perfect time to name-drop. If you learned about the job from a contact, be sure to mention their name. Either way, share your excitement about the job and explain why you wanted to apply.
3. "Why do you think you will excel at this job?"
While answering this question, make sure to discuss your skills and how you could apply them to the job. This question is commonly a key question during the interview, so you need to have some answers prepared. Showing how your skills relate to the job also shows that you have taken the time and put in the effort to research the company.
4. "Tell me about an experience where you had to…"
This is often a follow-up question. Now that you have discussed your skills, they want to know about your experiences. They want to know if you have been in similar situations that you would be in for this job. The key is to talk about experiences you have had that you think may relate to the job. This shows them that you will be able to handle situations that come with the job.
5. "What are your biggest weaknesses?"
The important part of answering this question is to find a good balance between a negative trait and being overly confident. Prepare for this question. Frame your weakness in a positive light and combine self-awareness with an action plan. The interviewer is trying to gauge your honesty and self-awareness, while also trying to identify any red flags.
6. "What are your biggest strengths?"
For a job interview, this should be an easy question. After all, the point of the interview is to talk yourself up to the hiring manager. However, don't list a bunch of strengths, be thoughtful about your answer. What are the most important strengths you have that fit into the job? It's also a great idea to include examples in your answer to illustrate a memorable picture of your strengths.
7. "Where do you see yourself in five years?"
You may be trying to decide what the employer wants to hear, but that's not the point of this question. This is where you can outline your future goals. Be specific and honest about your goals. Employers want to know if you have realistic career goals, if you're ambitious, and if your goals align with the company and position. Most hiring managers don't really expect you to say "I want to be working for you in five years." Start off by saying, "In five years, I'd like to be in a position where..." Also, think about how the position could help you reach your goals.
8. "Why should we hire you?"
This question can be intimidating since you don't know the other candidates and how they qualify. Don't worry though, this is your time to shine. This is another great time to sell yourself and brag about your skills for the job. You want to show you can do the job, deliver results, and fit in with the team and the company culture, which may show the hiring manager that you're the best person for the job.
9. "Why do you want this job?"
Employers want to know they are hiring employees that are passionate about the job and the company. When answering this question you should give specific reasons why you applied to this job. Focus on the job and the company, not the benefits that may have been listed in the job description. Most people would love a job with great flexibility and lots of paid time off, but if that is the only reason you want a job then the hiring manager is going to notice.
10. "What Is Your Greatest Accomplishment?"
Farms and agribusinesses want to hire driven employees and what better way to know is by asking about your greatest achievements. The more detailed you are in your answer the better. Provide the circumstances and the tasks you were required to complete, then explain what you did and what you achieved. Providing stats and numbers helps paint a great picture.
11. "Why do you want to leave your current job?" or "Why did you leave your last job?"
This question might feel uncomfortable to answer, however, it will provide the interviewer with a clear picture of your goals. It's never a good look to bash your current or past employer or coworkers. A hiring manager may assume if you're willing to speak negatively about an employer in a job interview then you're likely to do the same about their company. Keep the answer positive. Talk about how the job you are interviewing for will help you advance in your career and help you reach your goals.
12. "Tell me how you think other people would describe you."
As always, be honest when answering this question. Especially since the employer will be calling your references if you make it to the final interview. Think about any strengths or characteristics you haven't touched on yet. Is there something your coworkers, managers, or friends always compliment you on, such as your strong work ethic or your trustworthiness?
13. "Tell me about a time you failed." or "Describe a time you made a mistake."
While talking about mistakes you've made doesn't seem like a great way to show your qualifications for a job, it's important for the employer to understand how you handle yourself during these times. Explain why it was a failure or what the mistake was, how you fixed the issue, and what you learned from it. Be sure to own up to the mistake without placing blame on others.
14. "Why was there a gap in your employment?"
This question might feel personal to you, depending on the reason. Maybe you were taking care of children or a family member, dealing with a health issue, or traveling. May you were laid off and it took you a long time to find another job. Whatever the reason, it's best to be prepared to answer this question. Be honest, but you don't need to go into great detail. Feel free to add any skills you may have gained during these gaps in employment. Maybe you took some classes, did volunteer work, or ran a household. Use those to your advantage.
15. "What's your work style?"
When recruiters or hiring managers ask you about your work style, they are trying to imagine you in the job. They want to know how you will approach the work, what it will be like to work with you, and if you will work well with the existing team. To answer this question, focus on something that is important to you and aligns with what you know about the role, the team, and the company. You could mention how you communicate on projects, what allows you to be most productive, or how you lead a team. Keep it positive. It can also help to apply it to a past example. Stories are always more memorable.
Being prepared for some of the commonly asked interview questions will take away some of your stress about the interview. Good luck!
If you're looking for your next career move in the agriculture industry, search from over 10,000 jobs at AgHires.com. From jobs in the field and in the truck to marketing and executive jobs, AgHires has jobs in agriculture, horticulture, and food production.
Get more Career Tips here or follow us on Facebook and Twitter.