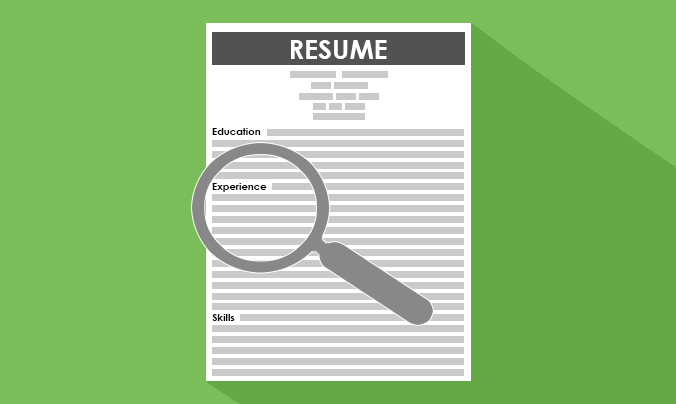 Most of the time the first thing an employer sees is your resume and cover letter, and unfortunately, some will evaluate your skills based on these sheets of paper. Don't hide your resume gaps or any job-hopping in your employment history, you'll just need to strategize. While reviewing your resume, a recruiter or hiring manager will be drawn to the gaps and/or job-hopping and will wonder why there is no employment during periods of time or why did this candidate change jobs so often. Was it because you were fired, did you quit, were you laid off, did you not have the drive to be employed or to work, or is there a better answer?
Bridge the Gap
The best strategy would be to explain it in your cover letter. Be upfront, short, and to the point. Answer the question and move on to what you're doing now. You could even use this opportunity to explain how you keep up-to-date on the industry. There could be many reasons for the gaps that are not related to your skills and work ethic. Maybe your spouse took a role of a lifetime in another city, maybe you needed to care for someone in the family, or you took time to explore some new areas.
Another approach is to fill in the gaps with other relevant activities or experiences you gained during that time. Maybe you were involved with volunteer work or community involvement. List any special projects, freelance work, or consulting you did during that time. If you took a break to continue your education, make sure that is listed as well.
However, if these gaps are from several years ago, you don't need to worry about trying to explain or hiding these inconsistencies, they are most likely not relevant any longer, but the experience you gained at those jobs could be.
Don't Hide Your Job-Hopping
If you're concerned your job-hopping may raise questions, explain that in your cover letter, but don't use that space to bad mouth the company or your boss. Maybe the company downsized, or you and your boss didn't see eye to eye. Put a positive spin on the situation. Explain how you overcame the obstacle and how you plan to grow from the situation. Again, keep it short and to the point. Also, make sure to indicate your interest in finding a long-term position to fit your qualifications and needs.
Remember, not all short terms jobs may be relevant or worth mentioning in your resume because they were so short. If you only worked in a position for a couple of months, you may not have gained enough experience to mention the job on your resume. Depending on the positions and companies, you might even be able to group positions, such as Farm Hand at John Doe Farm and Joe Smith Farm March 2016 – August 2018. Make sure to group any freelance or temp work as well.
Don't make it easy for hiring managers and recruiters to dismiss your resume and cover letter. Be upfront with them. They'll appreciate the honesty and will help you land the interview, which is another good place to explain your circumstances.
Get more Career Tips here or follow us on Facebook and Twitter.