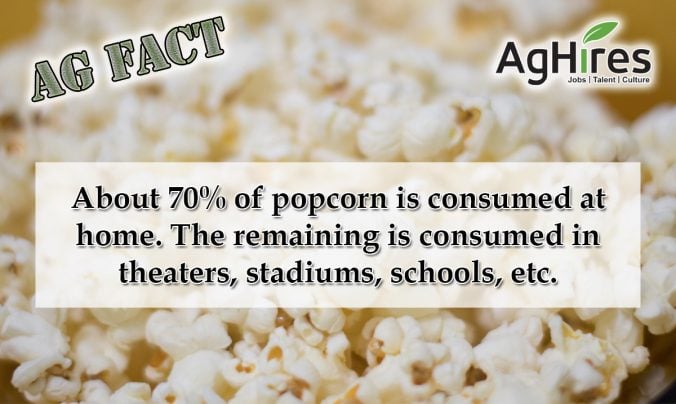 Popcorn has been around since the 18th century, but it didn't become more wide spread until the 19th century. Americans tried many different methods to pop the corn. One method included throwing kernels in hot ashes, stirred, and sifted out the popped corn. Others tried cooking corn in kettles filled with fat or lard. The most popular method was cooking corn over an open fire in a wire box with a long wooden handle. January 19th is National Popcorn Day, so pop some corn and check out these 10 facts to celebrate.
Want more Agriculture Facts? Click here
Follow us on Facebook and Twitter to get your weekly dose of Ag Facts.