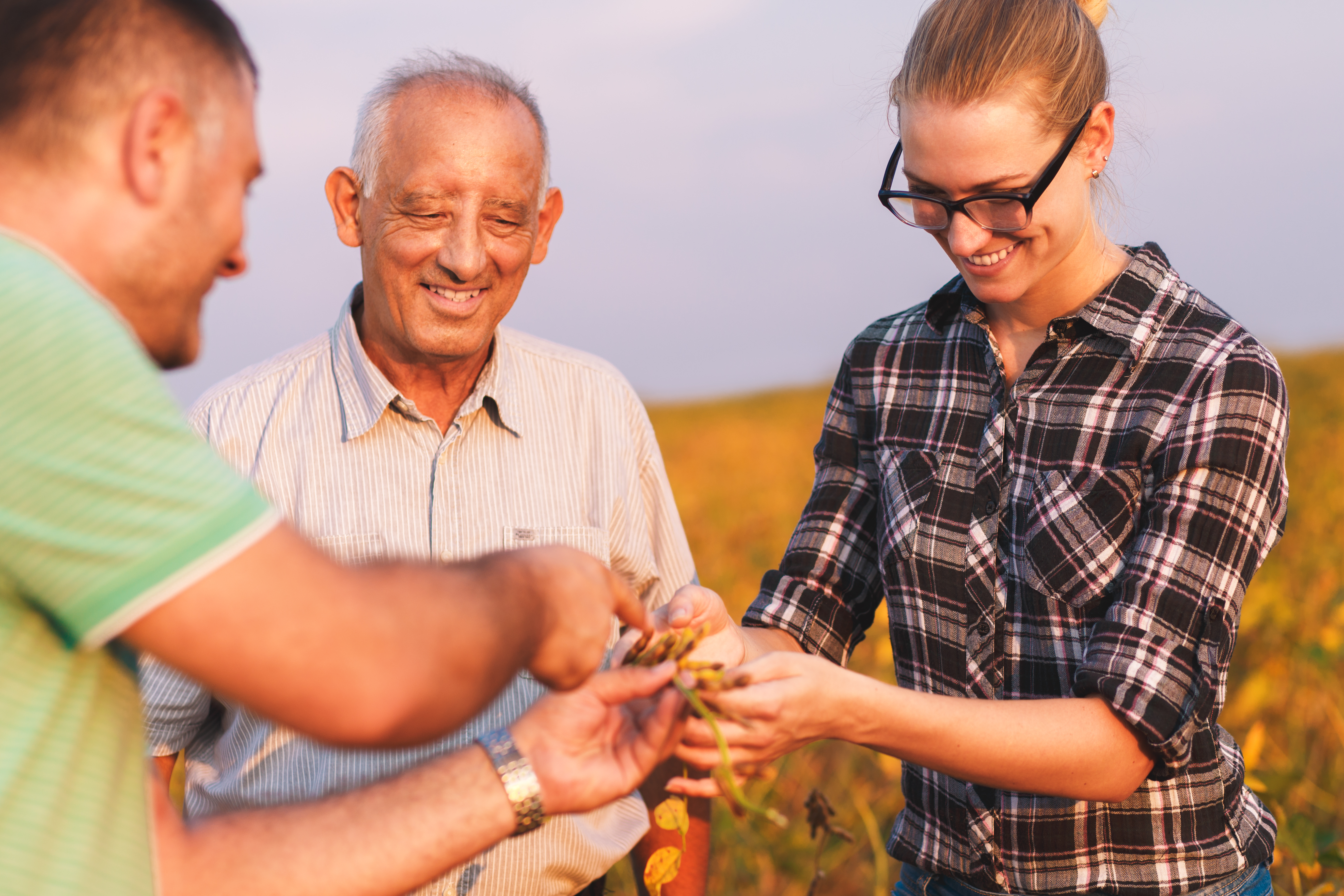 If you aren't fulfilled in your professional life, consider changing things so you can feel more successful. Changing careers is possible at any age, even if you've been in your current job for decades. The key to changing careers is to do it strategically so the job search for a new role will be easier and will lead to success. Here is a guide to help career changers make the switch at any age.
Evaluate Your Goals and Abilities Before a Job Search
Before making a jump for a career change, you have to take some time to evaluate yourself. You need to determine your talents, skills, and knowledge so you can decide what the next step will be. Here are some suggestions:
Survey Skills - Brainstorm your current marketable skills that you have, such as technology, customer service, writing, social media management, technical skills, mechanical skills, and more.
Identify Credentials - List credentials you've earned throughout your career, such as degrees, certifications, and trainings.
Define Goals - Determine what goals you want to accomplish with a career change. Are you looking to make more money, be more autonomous, expand your creativity, or switch to a new industry?
Visualize Your Dream Career - Decide which type of career would suit you best. Consider your personality, working style, and financial requirements.
Consider Your Personality - Aim to match your new career with your personality traits. If you are an introvert, consider jobs in the agricultural industry. If you are extroverted, you may shine by working with people in other aspects of the ag industry.
Learn New Skills or Update Your Expertise
After you have a goal in mind, start adding new skills to your resume. One place to start when amping up your skills is with an educational program. Your job search may include positions that require more credentials than you have, such as a post-graduate degree or certifications in specific tech programs.
To make yourself more competitive in the job market, consider going back to school to earn another degree. Some degree programs allow you to pursue studies on a part-time basis while working in your current job, so you don't have to take a big financial hit.
Enrolling in a new degree program can also give you more experience in the field you're thinking about or ignite a passion for an industry you may not have considered. For people who are in the middle of their career, more training or education may be a way to get their foot in the door and get noticed by a hiring manager.
Connect With People in Your Target Industry
Next, you have to start connecting with key people in your target industry. If you've worked in one field for most of your career, you need to switch gears and start meeting people in the other industry, so you get some ideas and potential leads in your job search.
You might need to do some detective work to figure out where the people in your target industry hang out. Today, that also means looking for ways to find networking opportunities online. Once you find out where people in that field congregate, you can get started on making new professional friends.
One great place to start is in the industry's professional association. Most job fields have organizations devoted to networking and hold conferences or trade shows periodically. Consider attending a show to dip your toe in networking with a new group of people. For an online organization, start participating in forums and threads to get your name out there.
Research Potential Job Titles for a Career Change
It's also important for someone wanting to change their career to research different job titles. Once you get some ideas about job titles in your target industry, you can look at individual positions and see what kind of education, experience, and skills are required to get hired.
A single industry may offer a variety of different job titles that may be appealing to you during your job search. For example, agriculture jobs include positions like soil scientist, crop advisor, feedlot manager, or agri-marketing manager.
One resource to check out is the Bureau of Labor Statistics. The Occupational Outlook Handbook offers job seekers resources in different fields regarding specific job titles and responsibilities. If you look at the Construction industry, it shows various job titles such as carpenters, building inspectors, equipment operators, electricians, and more.
Another resource would be job websites, such as Indeed.com, to see the list of jobs in any industry. More niche job websites, like AgHires.com, an agriculture job website, can give you a look at industry-specific jobs to give you a better idea of the types of jobs available in the industry.
Get Hands-On Experience
Volunteer or intern work is a beneficial experience that helps during a job search for someone seeking a career switch. A job shadowing experience can also be helpful to someone who has little experience in the field.
Unfortunately, hands-on experience for a newbie just trying to get their feet wet is not likely going to be lucrative. More than 40% of internships are unpaid, and if you do get a wage for an internship, it's not going to be very impressive.
Work with a new contact in your industry of choice to secure a hands-on experience that could benefit your future career. An internship or volunteer experience can be part-time or temporary if you want to limit your financial burden. You can also consider a few hours or a day of job shadowing someone with a position you're considering to make it more convenient for your schedule.
Update Your Business Profile and Brand
Another essential part of making a successful career change is to update your brand. Your professional brand includes your social media presence and anything online that connects to your professional identity. If you don't have an online presence for your career, it's time to develop one.
Depending on the field you're looking to get into, you also may need to make a professional website to show off your skills and talents. Creative industry professionals should aim to develop a portfolio and showcase it online. Your website's design should be sleek and inviting to potential recruiters and hiring managers.
Professionals also need to revise their social media profiles to reflect their new goals for changing careers. If you have a LinkedIn account, you need to change it, so it shows off your passion for the new industry. If you don't have a LinkedIn profile, it's best to get one, especially while job searching. Link yourself to new profiles that are related to the field you want to get a job in and reposition yourself as someone with talent and skill in the industry.
Revamp Your Resume
The next step to changing careers at any age is rewriting your resume. If you haven't written a resume in a long time, you'll need to get started on composing something that stands out and makes you shine.
Professionals looking to change careers can write an effective resume, even if they don't have experience in their field of choice. The key is to write a skills-based or functional resume instead of a chronological resume of experience. A skills-based resume focuses on universal or transferable job skills that you may have mastered in your previous professional life.
Additionally, you should be ready to write a new, customized resume for each opening in your job search and each specific position. It's not effective to write a general catch-all resume that can cover multiple job titles. Employers want to see an exact match of skills and knowledge in your resume.
Plan Out a Schedule
Throughout your job search in a new field, you'll need to be patient and realistic with your goals and expectations. Plan out a timeline for each step of your leap into a new industry to pace yourself and give yourself a deadline for finding success.
For example, you may want to start your career switch by gaining knowledge and skills by earning a graduate degree in a field like agricultural science. This first step may take several years, depending on your level of experience or it could take a few months if you only need to brush up on some skills.
After equipping yourself with the right combination of skills and expertise, you can plan out the rest of your career change over the next few months. Give yourself time to network and schedule different steps of your job search so you are more efficient.
Find the Right Fit During Your Job Search
The last part of the job search process is finding the right fit. If you want to work in agriculture, you may need to check out different farms or agribusinesses until you get something that feels right to you. There are positions in the public or private sector in agriculture, giving job seekers some flexibility with their career direction.
Jobs in agriculture also focus on different aspects of the industry, even within the same company. Some individuals prefer to work outside on-site at an agricultural facility or farm with animals and farm operators. Another option is to work more behind the scenes in management or administration. Research opportunities in this field are also plentiful for those with an interest in the science of agriculture.
Starting a job search in a different field can be a daunting process. If you want to switch careers and pursue a job in agriculture, you'll need AgHires by your side. Find out more about how we can help you navigate changing careers in today's dynamic agricultural environment.