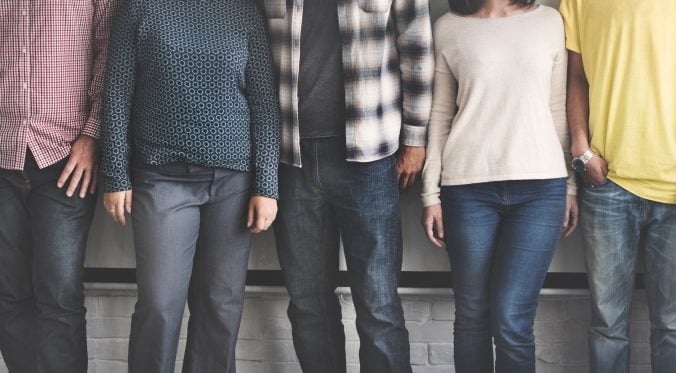 Whether you're trying to find a job right out of college or looking to make an industry switch, internships are the best place to give you a leg up. It can be especially challenging to find a job right out of college. You spent 4 years, give or take, sitting in a classroom or a lecture hall learning about your desired field. You might feel like you've learned all you can and you're ready to start your career or maybe you're feeling a little lost and you're not sure what to do next.
Do you know what you want to do with your degree? Do you know about all the opportunities in your industry? Especially in the Agriculture Industry, there might be a lot of different paths that you didn't know you could take. The best place to learn about your options and to find a great career path? An internship. To help convince you, we've compiled a list of 10 benefits to having an internship.
Making Connections
Internships are a great networking opportunity. Making and keeping connections at your internship will help you find a job. Not only may you hear about open positions from these connections, but sometimes having a mutual connection with an employer will contribute to you landing a job. This is because they have someone they trust as your reference. A few AgHires employees learned about their positions through friends they made at a past internship.
Building Your Resume
They're a great resume builder. It can be hard to have a great resume right after graduation, and only so many extracurriculars make sense to put on a resume. Not all employers see being a Big Sister to sorority pledges as great work experience. And probably the number one complaint recent graduates have is that entry level positions still ask for some experience. Well, internships are a great way to get that experience while still going to school.
Learn More About the Industry
Sitting in a classroom does not give you all the ins and outs of the industry. Some things just can't be taught in the classroom setting. You need to experience them for yourself to truly understand. Your professor might not know all the different opportunities available. In reality, the jobs in agriculture are endless. You don't just have be in the field, processing plant, or in a lab. You could be in sales, marketing, information technology, and so much more.
Finding Out What You Like and Don't Like
Not only will you be learning about the industry, but you will learn what you truly like do and don't like in your chosen field. Maybe you've always wanted to work in Animal Health, but at your internship you realized you're not a big fan of working in a lab and would rather work more closely with animals. The internship gave you a clearer picture of what you want out of your career.
Developing New Skills
Did you know being an Irrigation Technician means you should have some customer services skills? You must be able to effectively communicate with the customers. Interning at an irrigation dealer will help you to develop these skills and you might learn a few news skills along the way. And don't forget to add your new skills to your resume to show employers you have the right skillset for their opening.
Applying Your Skills
Internships help to expose you to many different task and departments. Taking on an internship will help put your skills to work and might help you realize some other skills that you never knew you mastered.
Gain Confidence
After gaining experience in a real-world job, you will feel more confident about what to expect in your chosen field. Your confidence will shine through in your interviews and in your work. This will give you a step up from your competition that didn't take on an internship.
Experience Company Culture
Working at a company has completely different culture than a college culture. It can be a culture shock stepping into a role at a farm or agribusiness from being the president of Horticulture Club. You'll be working with a wider range of personality types and interests. Interning at an organization will help you ease into adjusting to the different cultures.
Getting Paid
Most people look at internships as unpaid and unglamorous. That's not the case. Some opportunities do offer a salary, while others have different types of compensation. You should always be able to get college credit for your internships, which will help you reach your required number of credits to graduate without having to take a random elective class. Make sure to talk to your advisor to find out what you need to do to get credit. Some internships may offer more benefits such as transportation, or paid meals.
Landing a Job
The best benefit is the possibility of landing a job at the company where you interned. Showing initiative and having an open mind might show your supervisors that they want you on full time. Internships are a great way for companies to take a trial run on their candidates before hiring them full time. Some of the AgHires staff were hired after their internships were completed.