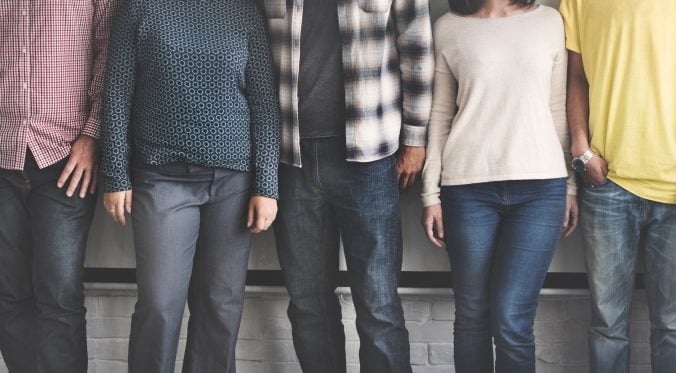 Looking for a way to make connections in the agriculture industry? Trying to see if a certain career path would be a good fit for you? Or maybe trying to build up your resume before you graduate? An internship is a great solution to all these scenarios for a variety of reasons. You might think you don't need to take part in an internship seeing it as an obstacle keeping you from really enjoying the workforce. The thing is, you have spent countless hours in the classroom preparing for your career, why not take one more step over the finish line to give yourself an advantage of having the hands-on experience?
The word "internship" is thrown around all the time today by employers, counselors, professors, and maybe even your friends. It may feel like everyone is just expected to take advantage, but think about how it can really benefit you, so you don't see it as a burden. If you are a current college student, a student about to graduate, or a young professional thinking about making a career switch, it might be the right decision for you. Spending a short amount of time on a "test drive" of a company or an industry is a great way to gain the experience needed to decide on a career and/or give yourself a leg up when compared to others entering the workforce.
Don't just take our word for it though, here is a list of 10 benefits that come alongside having an internship.
Growing Your Network & Getting Connected
Network, Network, Network. As a young professional, if you haven't heard this word repeatedly, you probably just haven't been listening. This is something that is consistently told to those entering the workforce, and there is a good reason for that. You never know who you might be able to meet in an internship and what those connections can do for you in the future. Internships are a great way to kickstart the networking process because you are bound to meet other like-minded individuals in the industry. Once you form a connection with them, this connection can be invaluable down the road whether it means that person directly helps you land a full-time job or having that connection as a reference leads to you getting a job elsewhere. Afterall, "it is not about what you know, but whom you know and who knows you."
Strengthening Your Resume
Experience is one of the first things an employer will look at when reviewing a resume - they want to see that you have had some sort of background that relates you to the job for which you are applying. Even for entry-level positions, this is still a crucial component. This section can be difficult to fill in if you are just graduating unless you've been out gaining industry experience through internships. Extra-curriculars are very important in their own way, but you don't want to fill your entire resume up with them. Your future employer is going to appreciate that you were active outside of your studies, but they likely want to see a little bit more than just your Greek Life experience or club involvements. Internships, when combined with the rest of your resume experiences will show the employer you were actively growing your skills and exposing yourself to various sides of the industry all while going to school.
Exploring The Industry
While academic classes are important for preparing you for the future, there is no way you can learn everything there is to know about the industry from inside a lecture hall. The only way to truly learn more about the industry is by immersing yourself as soon as possible and learning about all the opportunities firsthand. By diving right into the industry, and getting hands-on experiences, you will be able to see how the things you are taught in the classroom translate to the real world, and you will expand upon what you were taught in the first place. Your professors are knowledgeable, but because the agriculture industry is constantly evolving, they may not be able to tell you about all the available opportunities. Internships can help you realize not all jobs in agriculture require you to be in the field, driving a tractor, or working with animals. You could also work in the equally important fields of research, sales, marketing, human resources, information technology, etc.
Finding the Best Fit
As many students walk away from their colleges and universities with their diplomas in hand, they don't exactly know what to do next. They might know they want to stay in the agriculture industry but not the specifics about what that could entail. The easiest way to try to figure this out is to determine what you don't like and go from there until you find what works best for you. Internships are a great way to immerse yourself in a role similar to what you could have in the future and determine if that's going to be a good fit for you. Testing the waters in a position for just a few months and realizing it is not the best fit for you is a much better situation to be in rather than accepting a full-time position and feeling stuck when you realize that it's not for you. On the other hand, you might take an internship working somewhere and realize you have a real passion for it. This could lead you to decide it is a career path you want to pursue in the future.
Developing Your Skills
Every day you should be trying to find ways to make yourself more profitable in the workplace. Honing in on skills you already have and developing new ones are great ways to become more profitable in the workplace, and what better place to do that than in an internship. While working in your internship, you will be learning all sorts of new skills from collecting data and time management to collaboration and customer service. Not only are you developing these skills and more, but you will also have real-world experiences to talk about when answering everyone's favorite interview question "what are your strengths?" This explanation backed by experiences will really help you stand out to a potential future employer.
Applying Those Skills
Internships will expose you to many new situations and experiences that will push you out of your comfort zone, allowing you to showcase all your hidden skills. Learning these skills within an internship before you start your career is crucial so you can start applying them as soon as you step into your dream job.
Growing Your Confidence
Many college students experience a lack of confidence in all aspects of their lives. But going through the experience of having a 'real-world job' will give you more confidence about what to expect at a job in your field. Gaining confidence within the workplace also gives you more confidence outside of work, and will give you a step up against the competition who maybe didn't have an agriculture internship.
Experiencing Company Culture
Changing from a college atmosphere to a professional atmosphere can be a major culture shock. The range of personality types, years of experience, cultural backgrounds, and interests is very vast in a role within an agribusiness or farm compared to a college club or society. Having an internship with a farm or agribusiness will help you ease into adjusting to the different cultures you will experience throughout your life.
Making an Income
Most people still think of internships as being unpaid, overworked assistants. Yet that is rarely the case anymore. Some opportunities do offer a salary, while others have different types of compensation. As a student, you should always be able to receive credit for your internships which help you reach your required number of credits to graduate without having to take a random elective class and waste your time. Make sure to talk to your advisor to find out what you need to do to get your credit. Most internships offer pay with amazing experiences learned along the way. Some internships even offer more benefits such as transportation, or paid meals.
Securing a Job
Arguably one of the best benefits of having an internship is securing a job with the farm or agribusiness where you interned. Use your internship as an opportunity to showcase your abilities, initiative, determination, and grit to your supervisors so they want you on full-time. Not only are internships a great trial run for the intern, but they are also a great trial run for the company to see what they are getting before they hire full-time. Even some of our AgHires staff were hired after their internships were completed, whether at a past job or as AgHires.
Search internships at AgHires.com
---
Updated by Agricultural Recruiting Interns, Megan Craig and Mattie Doerstler