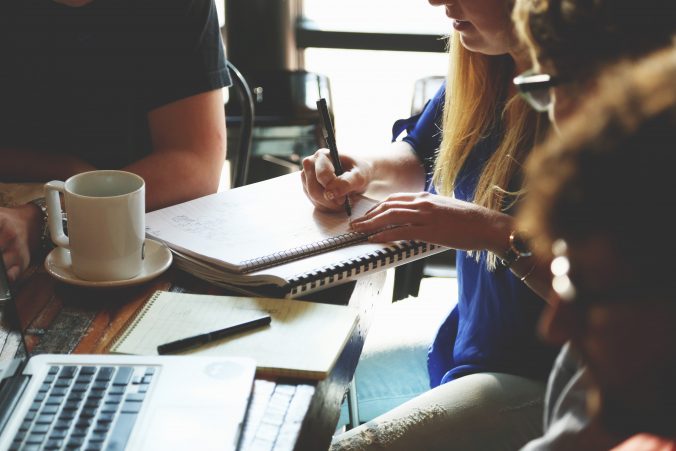 Make the Most of Your Internship
There are great benefits to having an internship like making connections, building your resume, and developing new skills. But there is more to an internship than being an intern. While you might not be getting paid for your internship or your pay might be small, it's just like any job, what you put into it is what you'll get out of it. So how do you make the most out of your internship?
Be On-Time, Prepared, and Organized
You want to make a good first (and second, third, and so on) impression. Your internship is your first step into the industry and your manager and coworkers will make good references for your first job. Just like your first day of school, you want to be prepared with everything you may need. Make sure you know your point of contact, where you need to go when you arrive on your first day, and if you need any supplies. If possible, check with your supervisor or the person who interviewed you to get the answers you need before your first day. If you're going to be late or you're sick, make sure to call.
Ask Questions
The point of an internship is to gain skills and knowledge about the industry you want to be in. Your supervisor and colleagues mostly have been in the industry for a long time and don't usually have to explain each step they take and why. Especially in the beginning, don't be afraid to ask a lot of questions. It's meant to be a learning experience for you. The faster you learn the daily life of the job, the better you'll be going forward.
Be Observant
This goes hand in hand with ask questions. By observing your coworkers, you learn the behavior expected of the workplace. And while most companies have different expectations, you could learn the expected behavior of the industry as a whole.
Meet with Your Supervisor Frequently
These meetings will help you to get frequent feedback and to ensure all your expectations and your supervisor's expectations are met. Use this time to ask more questions about the job or the industry to make certain you're gaining as much knowledge as possible.
Take Initiative
Many times, companies will hire their interns full time at the end of the internship, so this is an opportunity for you to show your supervisor you are someone they want on their team. Follow their directions closely, but if you get some extra downtime go above and beyond. Find ways to problem-solve and take on small responsibilities outside of your usual tasks. While internships are designed for you to learn, you're also there to help your supervisor and coworkers' jobs a little easier.
Make Connections
The best benefit of an internship is making connections and growing your network within the industry. Your coworkers, not just your supervisor, could be great references for future jobs, so be sure to be polite to and helpful. Get to know your coworkers and be sure to ask them questions about their jobs, their career, and their thoughts on the industry. This could also help you decide if this is the industry you want to pursue.
Make Your Goals Known
If you plan to find a job in the same industry as your internship, make sure your coworkers and supervisor know. They also have connections they can reach out to and possibly help you find your first full-time job. If you love the company you're interning at and would love to work there full time, let your supervisor know. They may not have an opening at the time, but they might be happy to put you on the shortlist if a job were to open.
End of Your Internship
If you're lucky, you might get a full-time job by the end of the internship. However, if you don't, make sure to get a recommendation letter from your supervisor to use later. Keep in contact with a few of your coworkers and your supervisor. This may lead to a job either at the company you interned or at another organization. It's all about using the network.
Looking for an internship? Search internships here.
Get more Career Tips here or follow us on Facebook and Twitter.
Sign Up for Our Email Newsletter and get ag facts bi-monthly, plus new jobs in agriculture.