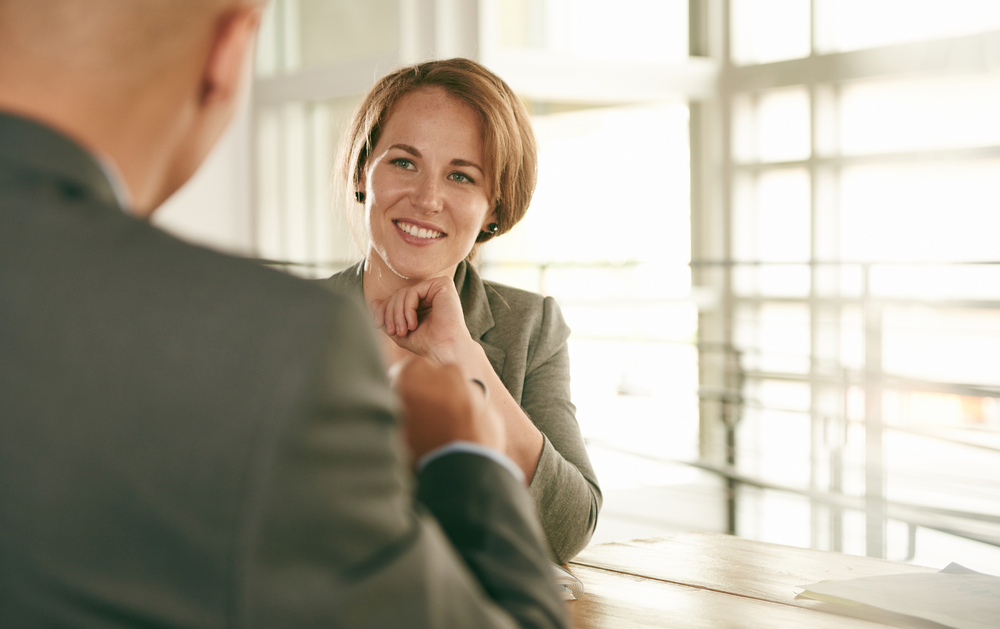 Getting a new ag job can be a nerve-wracking process. You might spend your time searching, crafting your resume and cover letter and applying in the hopes of a great agricultural opportunity. When you get a call back for an interview, it can be exciting and intimidating at the same time. You may deal with multiple rounds of interviews that can leave you on edge. Preparing yourself for the process is helpful, including looking into the question, "How long do interviews last?"
How Long Do Interviews Last?
When you schedule an interview, you probably want to know how long the process will last. This allows you to clear enough time in your day to keep you from feeling rushed during the interview. Having to leave an interview early because of scheduling conflicts makes a bad impression, so you want to set yourself up for success as much as possible.
Ag job interviews can vary in length depending on several factors, such as the industry, the position, the company's hiring process, and the number of interview stages. In general, job interviews typically last between 30 minutes to an hour, but some interviews can last up to several hours, while others may be much shorter.
Position Level
A big determining factor in the length of your interview will be the career level for the position. An entry-level or unskilled ag job will usually have a much faster interview process than an ag job for senior management. With more at stake with higher-level positions, hiring managers will want to talk longer to the candidate before giving him or her large amounts of responsibility. Senior job positions are also more likely to require multiple interviews with different stakeholders.
Industry
Every industry will also have unique aspects that can make the interviewing process longer or shorter. An ag retailer may not spend an extensive amount of time interviewing a sales associate who will get a lot of on-the-job training and work with a team.
In agriculture, many jobs are complex and require thorough vetting of the candidates. Interviews for positions such as agricultural technicians, managers or executives may take quite a while, sometimes up to several hours.
Company Policy
Another factor that could influence the answer to "How long do interviews last?" is the hiring process of the ag company. Some companies have a streamlined process that may include only one interview, while others may have multiple stages that involve interviews with different members of the team, skill tests and presentations and could take a full day in some cases.
Hiring Stage
The length of your interview will also change depending on where you are in the hiring process. When a company is looking for a new worker, the hiring team may receive a large number of applications. Even when the team selects a batch of potential candidates, it is a lot of work to interview all of them. This is why your initial interview may be very short.
As you advance in the process and get a second or third interview, the meetings will likely get longer and more intense. A longer interview is a good sign since it means you are a top choice for the company, but you will need to plan more time for such an interview.
Interview Style
The type of interview influences the length of the interview. For example, a phone interview typically lasts between 15 and 30 minutes, while a video interview may take from 30 minutes to an hour. In-person interviews can last between 30 minutes and several hours, and it often depends on the ag position and the number of interview stages.
Preparing for Your Interview
No matter how long your interview is, it will go most smoothly if you are prepared and you can focus on impressing your future ag employer. Remember, it's perfectly acceptable to ask a hiring manager, "How long do interviews last at your company?" This allows you to block out an adequate amount of time for the meeting to keep you from feeling rushed. You can focus on those tough interview questions instead.
Also do some prep work to keep other factors from taking too much time during your interview time. If the interview is face-to-face, make sure you know where to go and plan for traffic. For virtual interviews, test your technology and create a quiet space to ensure there are no interruptions.
Look Into "How Long Do Interviews Last?" and Find Your New Ag Career
The interviewing process can be overwhelming, but research and preparation can ease your nerves. Understanding the answer to "How long do interviews last?" can help you prepare to make a great impression. Find your next agriculture career opportunity at AgHires.com today.