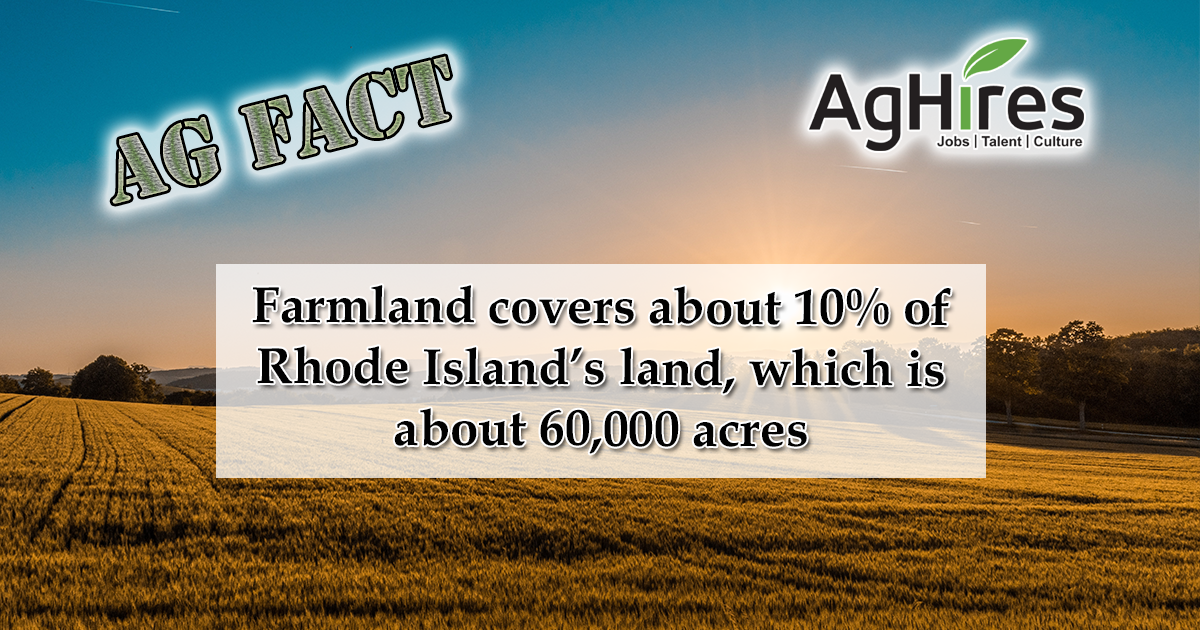 All 50 states in the U.S. have a part in the agriculture industry. Rhode Island is no different. The Ocean State is the smallest state in the country, with a total of 1,214 square miles. The state is mostly known for making silverware and fine jewelry; however, agriculture is still among their top industries. Even with its small size, it is the second-most densely populated state, behind New Jersey. This could explain why farmland covers such a small percentage of the state.
Read more Rhode Island ag facts.
Farmland covers about 10% of the land with over 60,000 acres.
There are 1,100 farms across the state.
The Ocean State might rank 49th in agricultural exports out of the 50 states
The top commodities include greenhouse and nursery products, dairy, sweet corn, and apples.
Some of the other top commodities to come out of the Ocean State include chicken eggs, turkeys, cattle and calves, hay, hogs, and honey.
Rhode Island farmers also grow potatoes.
Milk is the second most valuable income source for farmers.
Aquaculture is also a top industry, which includes 60 aquaculture operations.
The top aquaculture product is oysters.
Rhode Island farmers harvest over 8.2 million oysters for consumption.
Some of the commodities the state exports include livestock products, poultry products, dairy products, pork, and more.
Looking for agriculture jobs, food production, or related industry jobs in Rhode Island? Start your search here
Want more Agriculture Facts? Click here
Follow us on Facebook and Twitter to get your weekly dose of Ag Facts.
Sign Up for Our Email Newsletter and get ag facts bi-monthly, plus new jobs in agriculture.
Sources: