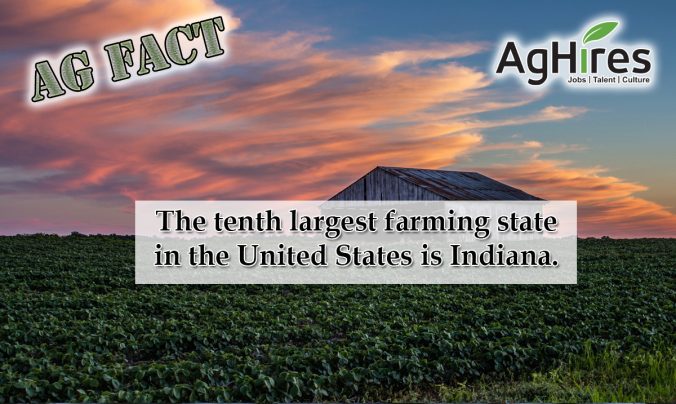 Indiana, also known as the Hoosier State, is the 10th largest farming state in the United States. In 2017, farmers planted 936,000 acres of cover crops which is the third highest in the nation. Indiana agriculture isn't only corn and soybean fields, the state is ranked nationally in swine, poultry, and fruits and vegetable production. If you thought those facts were interesting, here are 9 more agriculture fun facts about The Hoosier State: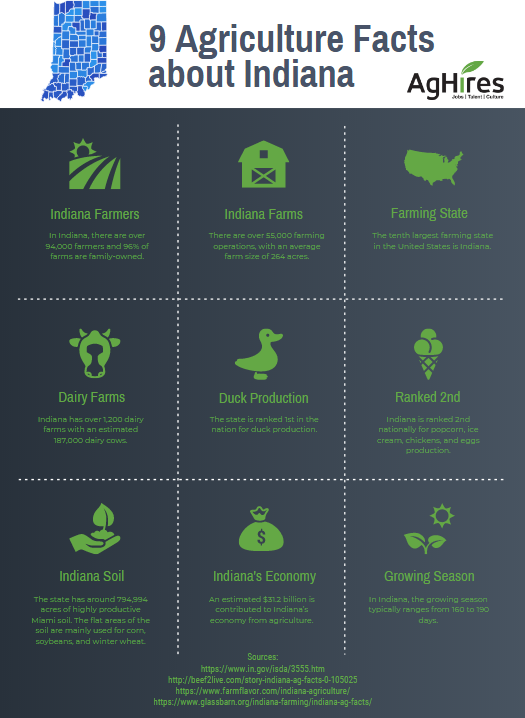 Want more Agriculture Facts? Click here
Follow us on Facebook and Twitter to get your weekly dose of Ag Facts.