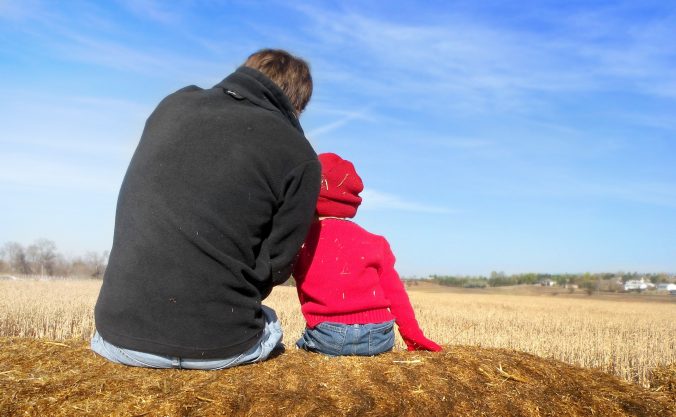 Growing up on the farm, working, and being independent is not just something to be proud of – it's who you are as a person. It's a trait all farm kids-turned-adults have in common. Since most farm owners grew up on farms, we can't fathom why anyone would spout about the need for work-life balance. But there is quite a disconnect between the farmer's view of work-life balance and what the workforce is telling us today. We might think it's just a fad – as some of us thought when organics started. But I'm here to tell you work-life balance isn't just a buzzword to ignore.

According to the 2017 Randstad Employer Brand Research Report, 45% of surveyed employees noted that good work-life balance is an important attribute when gauging the attractiveness of an organization. Work-life balance came after an attractive salary (58%) and long-term job security (46%).

As a recruiter in agriculture, I constantly hear from jobs seekers that would love to work on a farm but don't think the work-life balance will work for their family. It's not that they won't put in some extra hours when needed, but they also know most often on farms the balance is well, not balanced.

I can hear your sighs as you read this – including my own family – and there may be an occasional eye-roll too. My concern is that we are losing too many great hires in an already tight labor market because they believe a farm can't offer a career with a decent work-life balance.

While the seasonality of our business can't be changed, we can change our approach to labor. Agriculture is not alone; plenty of other industries have peaks in their cycles. Think about retail and food manufacturers around the holidays. Think about the construction industry in northern states; they can't work on projects year-round. The busy time for accounting firms are four months of the year. The labor shortage is not fixing itself anytime soon, and we can't keep losing great candidates. We need to rethink the labor on our farms.

There are two basic problems to solve. One, how do we attract the best of the best for our full-time year-round positions? Two, how can we add supplement labor during the peak season to ensure our full-time team does not get burned out? Here are a few creative ideas from other industries and farmers to help solve these problems.

Retirees
Retirees are a great resource for additional staff during the peak season. They care about the equipment, are punctual, and don't want to be year-round employees. The only challenge is how to find retirees. They aren't looking on job boards. To be successful, you need to focus on word-of-mouth. Talk with anyone and everyone in the community about your opportunity.

Students
If there's a college or university near you, students are typically looking for evening job opportunities. This allows your full-time team to leave work and not work into the late hours of the night. Most students look for jobs on a website called Handshake. It would be beneficial to post your job there to attract more college students. Since students also use various forms of social media, social media advertisements are another good way to target these candidates.

Partner with Another Industry
Partnering with another company can be a hidden opportunity. For example, a company in Nebraska hires seasonal soil samplers from another company that lays off its employees at the same time of the year. These companies encourage employees to work for each other during the opposite season. Look at your individual market to see which companies are nearby and learn about their typical seasons and work schedules. If a local company has structured hours from 6:00 a.m. to 3:00 p.m., you can target employees who want extra hours from 4:00 p.m. or later.

From general labor to operators, H2A employees are another great resource. Though there are some setbacks. It can be difficult to predict and commit to how long the season will be. You'll also need to stay in compliance with housing and pay rules. Your local staffing firm, which comes with a higher price tag, takes away the burden of finding employees and keeps the employees on their payroll. When you want to let someone go, the staffing firm takes care of everything.

Remember, work-life balance is different for everyone. Not all employees need or want the same hours. For example, we work with one agricultural equipment dealership that develops custom plans for each employee. If an employee wants to work between 40 to 45 hours per week, they will honor their schedule. If a technician wants to work extra hours, then they can do so. Talk to your employees to understand their desired schedules. The most important part of the work-life balance is creating a schedule that fits their needs.

Written by: Lori Culler, AgHires Founder & Owner
​See more from the AG's HR Coach here.