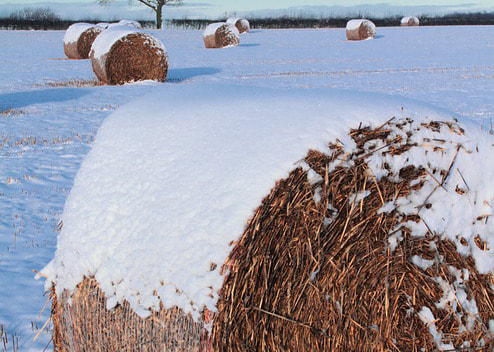 Welcome to winter in Agriculture; the rush of harvest is over and you would like nothing more than a few weeks to regroup before prepping for next year. As you are looking to add someone to your team for the upcoming season, you'll benefit from starting the process sooner than later. December and January are peak times to hire in our industry.

Take advantage of the many reasons this month is the time to start.

Candidates aren't as busy as you think.
One misperception I typically hear is candidates aren't looking for jobs this time of year. They're busy with winding down things at their jobs, busy with their family, vacations and the holidays, etc. That's not the case. Most ag employees respect their employer and won't leave their jobs until after harvest. And if you are pulling from outside the industry for example as in construction they are finishing up their jobs for the year as well. This is the time job seekers are seeing what else is out there. AgHires.com sees higher amounts of traffic in December and January when compared to the rest of the year.

Things are slower for you.
You're hopefully enjoying a slower pace post-harvest. The worst-case scenario is waiting too long to hire leaving yourself rushed with less time to be selective. This time of year you will have more time to spend speaking to candidates and taking your time in paying attention to the details to reduce the chances of a wrong hire. You won't have to just make a hire to have a warm body and fill a seat because you're too busy.

Less competition.
Yes, it's still a secret this is the best time to hire! According to a Manpower Group survey, 80% of employers aren't hiring in December which means you can take advantage of this time when the market for candidates is less competitive. With less company's hiring and more candidates looking your business will stand out, receive more recognition, and more applicants.

Time to train.
This is a great time of year to train employees. With having the time to train, you're open to more diverse candidate backgrounds. This will allow you to be more selective when choosing a candidate. Have you received a candidate that has all the experience but you're just not sure his or her personality will fit with the team? Then received a candidate that has a great personality, think he would be a great fit but lacks some of the experience you're looking for? Hiring now will give you the time to train on the experience the candidate is missing so you can hit the busy season in full force. If you cringe when you hear the words "employee training" read more from AgHires owner Lori Culler on why training doesn't have to be a daunting task or complicated here: https://aghires.com/training-shouldnt-put-extra-dirt-boots/

This is a great time to post, advertise and recruit for your next all-star employee. The candidates aren't as busy, you're not as busy, there's less competition for your opening to be seen, and you have time to be selective and get ready for your busy season.