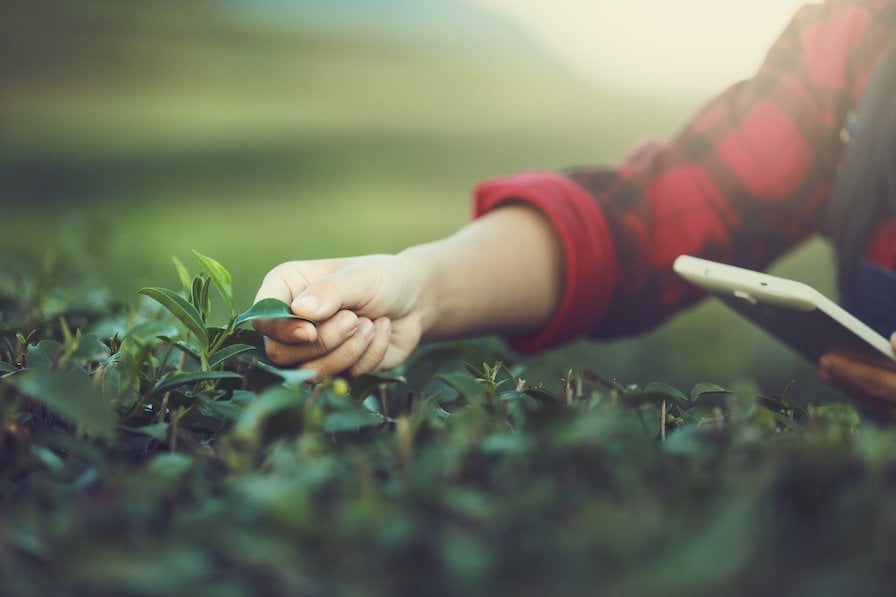 Learn why offering exclusivity on a position when working with a recruiting firm can help you achieve your goals and find the best candidate for your job vacancy.
When it comes to the hiring process, finding the right person to fill a position is never fun – no matter the size of your company. It can take up a substantial amount of time, resources, and effort to ensure you're making the best decision.
Sifting through applications, weeding out under-qualified candidates, fake smiling your way through redundant, dead-end interviews… If you have ever endured these grueling steps of the hiring process without the help of a recruiting firm, you'll definitely understand the immense benefit of working with one.
Enlisting the assistance of a recruiting firm with expertise and experience in your specific industry comes with countless advantages. You gain access to pre-screened, high-quality applicants, and cut back on valuable time spent searching, calling, and interviewing. Plus, you're more likely to find the perfect hire at a much faster rate.
After a successful experience working with one recruiter, many employers make the mistake of assuming they'll be able to double or triple their hiring success rate by bringing on additional recruiting firms. The more experts proactively working towards the same goal the better. Makes total sense, right?
Wrong! Working with more than one recruiting firm for a single job opening can place your business at a major disadvantage. What you might assume would help speed up the process and connect you with more qualified potential hires can actually cause you further delays, bigger headaches, and more expensive problems in the long run.
1. Exclusive Dedication
An exclusive partnership gets exclusive dedication. When you give exclusivity to one recruiting firm, you can be certain you're gaining a dedicated team that will take the time to understand your company, goals, values, and the qualities you're looking for in an ideal candidate.
On the contrary, when you work with multiple contingency recruiters, it is likely you won't receive the same commitment, diligence, or attention to detail from any of them. They'll typically take just the basic information you provide and with minimal effort, try to fill the position as quickly as possible in an attempt to beat the other recruiters to the finish line. Your search for the right candidate to fill a position at your company turns into a competition – and not in a good way.
As an employer reaching out to a contingency recruiting firm, you simply cannot expect them to put in the necessary amount of effort if you've already called several other recruiters about the same assignment. Some contingency recruiters will even turn down a job if they feel it is a waste of their time. This is especially true when hiring for niche roles that are more difficult to fill as qualified candidates are in short supply.
2. Maximum Time and Focus
To expand upon the topic of exclusive dedication and commitment, you also want to work with a recruiting company that is selective in who they'll take on as a client and who keeps their position count low. This will allow them to give you the maximum amount of time, focus, and attention, which is especially favorable when trying to hire for more niche positions that are difficult to fill.
If you're hiring for a position that isn't easy to fill, working with more than one recruiter can often mean you'll be sitting idle for months, or sometimes a whole year, barely receiving any candidates. That's because the job offers little to no incentive for these recruiters to give your assignment the necessary amount of effort and time. Instead, they give most of their attention to the lower hanging fruit – that is, the easier positions that are quicker to fill.
If by some luck they happen to come across a candidate that might be a good fit for your role, they'll toss them your way and roll the dice. While there might be a slim chance they're the person you're looking for, it is more likely they are not, due to the sole fact that the recruiter hasn't taken the time to fully understand what that is.
At the end of the day, offering a recruiter exclusivity on the position means you'll receive their maximum effort and undivided attention. They'll stop at nothing in search of the right person for your team.
3. A Consultative Approach
As we mentioned above, typical recruiters do not take the time to get to know you or your company. They only care about filling the position faster than the other recruiters they're up against, so they earn the commission. They'll put candidates in front of you without doing their due diligence to ensure the candidate is even worth your time.
When you work exclusively with one recruiting firm, you can trust they will take a consultative approach. This means they'll get to know you, your company, the position, and ensure each candidate is carefully selected and screened before being presented to you. They will take the time to consult with you about how they feel each candidate will fit into your organization.
4. Higher Quality Candidates
If you bring on multiple recruiting firms, you cannot expect to see the highest quality candidates for a few reasons. First of all, these recruiters may reserve their "best" candidates for their loyal clients that have granted them full exclusivity on the position. Second, recruiters will often "shop around" their higher-quality candidates as a way to instigate a bidding war.
Lastly, these recruiters will typically do the bare minimum to find fairly qualified candidates. You want to work with a recruiting firm that delivers high-quality applicants – ones that are rigorously screened to ensure they possess the competencies and inherent traits to positively influence your business.
5. Proactive, Consistent and Accurate Representation
The more recruiting firms you bring on, the more chances your company and the open job position will be misrepresented. Imagine this from the perspective of a potential candidate. If several different recruiting firms reach out to a candidate with varying or conflicting details about the same position, this is not only confusing but could dissuade them from wanting to learn more.
It is important that the recruiting team you hire represents your company with accurate and consistent messaging, which is guaranteed when you offer exclusivity on the position. This will ensure every candidate receives the same essential details about the job.
Additionally, partnering with one recruiting firm that operates as an extension of your company allows them to use your name when conducting their outreach. This gives recruiters the opportunity to present your company with full transparency, which attracts higher-level candidates.
Typical contingency recruiters will reach out to potential candidates on a confidential basis without using the name of your company. This tends to attract lower-level and lower-quality candidates, thus making your position more difficult to fill.
6. Avoid Competition
Another major setback you'll experience by working with more than one recruiter for the same position is competition. The recruiting firms will not be the only ones competing against each other to fill your open position. If you do not offer exclusive rights to the job, you cannot expect a recruiter to save all of their candidates for you.
You can most certainly assume your recruiters will be simultaneously sending their candidates to other companies in hopes of securing a successful match – which means you'll be competing with these other companies within your industry. That can only cause trouble for you in your search for the right employee. A recruiting firm is supposed to make the process easier, not more difficult.
7. Less Time and Money Invested
One of the great advantages of enlisting the help of a recruiting company is that it significantly reduces the amount of time and money you would typically spend in your search for the right candidate. However, you won't reap the full extent of this benefit if you're dealing with multiple recruiting firms. Instead, you'll find yourself spending five times the amount of time briefing each recruiter on your company, the culture, the job vacancy, and the skills and qualities that are required for the position.
It is also not uncommon for multiple recruiters to represent the same candidate. When this happens, you could end up with double invoices or worst-case scenario – a legal dispute. By working with one dedicated recruiting company that fully understands your company and values, you won't have to deal with explaining yourself more than once or with any of the extra paperwork or costs.
8. Single Point of Contact
Working with several recruiting firms is not only time-consuming, but it can quickly turn into a complicated juggling act. You can expect to be constantly communicating with several different recruiters at several different times of your work day. And that's on top of your usual day-to-day responsibilities.
With one recruiting firm comes a single point of contact, a single person to hold accountable, and one consistent, ongoing conversation about your goals, needs, and expectations. Not to mention – only one name to remember!
9. Preserve Your Reputation
Employers should also be wary of working with multiple recruiters to preserve the reputation of their brand. Using several recruiters can often lead to misrepresentation, as we explained above, and misrepresentation can reflect badly on your business. It can give off the impression that you're disorganized or desperate – which can discourage top talent from showing interest in working for you.
10. Better for Candidates
When candidates are approached by several different recruiters about the same position, it can cause confusion. As we mentioned above, you're taking a risk that the job opening and your company will be inaccurately represented.
Contingency recruiters are not only likely to misrepresent your brand, but also fail to properly communicate and follow up with candidates. Applicants are then left wondering if the job was legitimate or a waste of their time. A bad hiring experience like this can leave a lasting poor impression of your company and undermine your efforts in finding high-quality candidates for the position.
An exclusive partnership with a recruiter ensures a more favorable experience for candidates. It allows the recruiter to take their time in understanding what you're looking for in the right hire, so it can be clearly and accurately communicated to candidates. It also enables the recruiter to keep each candidate updated and provide them with detailed feedback throughout their application process. And lastly, it enables you to establish a professional and dependable representation of your business from the initial impression.
11. Accountability
Another key factor to consider is accountability. If for some reason the recruitment process is taking much longer than expected or you encounter problems along the way, it will be much more difficult to identify the cause of the problem if you're working with multiple recruiters. Each recruiter will be quick to point the finger at another. No one will take the time to offer a fair assessment of where the problem lies and determine what needs to be done to solve it.
By choosing to partner with one recruiting firm, you can feel confident you're working with a team that has your best interest in mind. As the only recruiter, they'll have the sole responsibility of getting the job done. If any problem arises, they'll work with you to pinpoint the cause and make sure it gets taken care of in a timely manner.
12. More Enjoyable Experience and Lasting Partnership
It goes without saying that working exclusively with a partner that performs with your best interest in mind is bound to be a better experience overall. The hiring process becomes a collaborative effort that is more enjoyable and friendly.
When you give a recruiting firm the opportunity to build that relationship with you, you'll have more productive conversations, trust, and understanding. You'll gain a loyal partner that will go above and beyond to find the perfect person that will add value to your business. Plus, you'll establish a lasting relationship that will come in handy for future hiring endeavors.
What to Expect with an Exclusive Partnership
Now that you understand the extensive benefits of working exclusively with a recruiting firm, let's explore what that partnership will look like and what the process will entail.
When you enter into an exclusive partnership with an expert recruiting firm within your industry, they'll work closely with you to gain an in-depth understanding of your business, where you're heading, the specific role you're hiring for and the exact qualities, skill sets, and traits you're in search of for the position. The initial steps of the process will involve setting an agreed-upon timeframe, establishing your goals, and developing a comprehensive recruitment strategy.
The recruitment team will then hit the ground running and begin searching through their database, cold calling, and interviewing potential candidates. Each prospect will undergo a meticulous screening process to determine whether or not they're equipped with the skills and competencies that will have a positive impact on your business.
You'll receive a detailed brief on each qualified candidate that includes an explanation of why they would be a good fit for your company, information about their background, as well as what they're looking for in an ideal job opportunity. As your dedicated partner, you can expect the recruiter to take the time to go over each brief with you while offering their candid expertise and insight. You can also expect regular updates on their search, as well as feedback on the job market.
Executives and employers are often concerned with whether or not it is possible to fill a role within a reasonable timeframe using only one recruiter. The answer to that question is yes. With an exclusive partnership, both parties are committed to making it work.
While working with an exclusive recruitment firm may mean you'll see fewer candidates, you can be certain they'll be high quality, adequately qualified for the position, and in alignment with your company's needs and goals. You can trust they'll utilize all of their available resources and vast network of candidates to find the perfect addition to your company. An experienced recruitment firm can typically fill a position within 4 to 8 weeks.
Tips for Choosing an Exclusive Recruitment Firm
We hope you have a clear picture of why working with an exclusive recruitment firm is the best decision. Here are some pointers to consider when choosing a recruiter to work with for your next hiring process.
1. Do your research.
Before entering into a partnership with any recruitment firm, it is important to do your own research and look into their experience, process, and their success rate. Read reviews from previous customers to gain an understanding of their track record.
2. Find recruiters that specialize in your niche and industry.
You're bound to have the most success working with a recruitment firm that specializes and has experience in your industry. You want to ensure their knowledge and experience aligns with your field. A recruitment firm that works in your niche will have access to the right candidates and will be able to speak the language.
3. Know what you want.
The key to a successful partnership with an exclusive recruitment company is to have a clear understanding of what you're looking for and what you're not looking for in a candidate. Take the time to establish your goals before interviewing recruiters. This will enable transparency and honest communication from the very first conversation and allow you to determine quickly if a recruiter will be able to meet these goals.
The Bottom Line
Don't fall victim to the common misconception that working with more recruiting firms will bring you better results. The truth is you'll end up wasting more time and money, and cause yourself a much greater deal of stress.
Typical recruiters will give the majority of their attention to the easier jobs, leaving you on hold for months. They'll submit their candidates to many different companies, putting you in direct competition with other businesses within your field of work. And they'll learn the bare minimum about your company and its values, which can lead to a detrimental misrepresentation of your brand.
The only thing more recruiters will earn you is more trouble in the long run.
Bottom line – if you're looking for a devoted partner that works as an extension of your organization and will invest the necessary amount of time, effort, and attention to detail it will take to fill your unique job opening, the key is to offer exclusivity on the position. By doing so, you'll not only gain access to the highest quality talent, but you can feel confident your company is being represented as a desirable opportunity for that talent.
Next time you're starting the hiring process and deciding whether or not to bring on a recruiter, remember exclusivity on the position is crucial to achieving your goals and finding the best possible addition to your team!