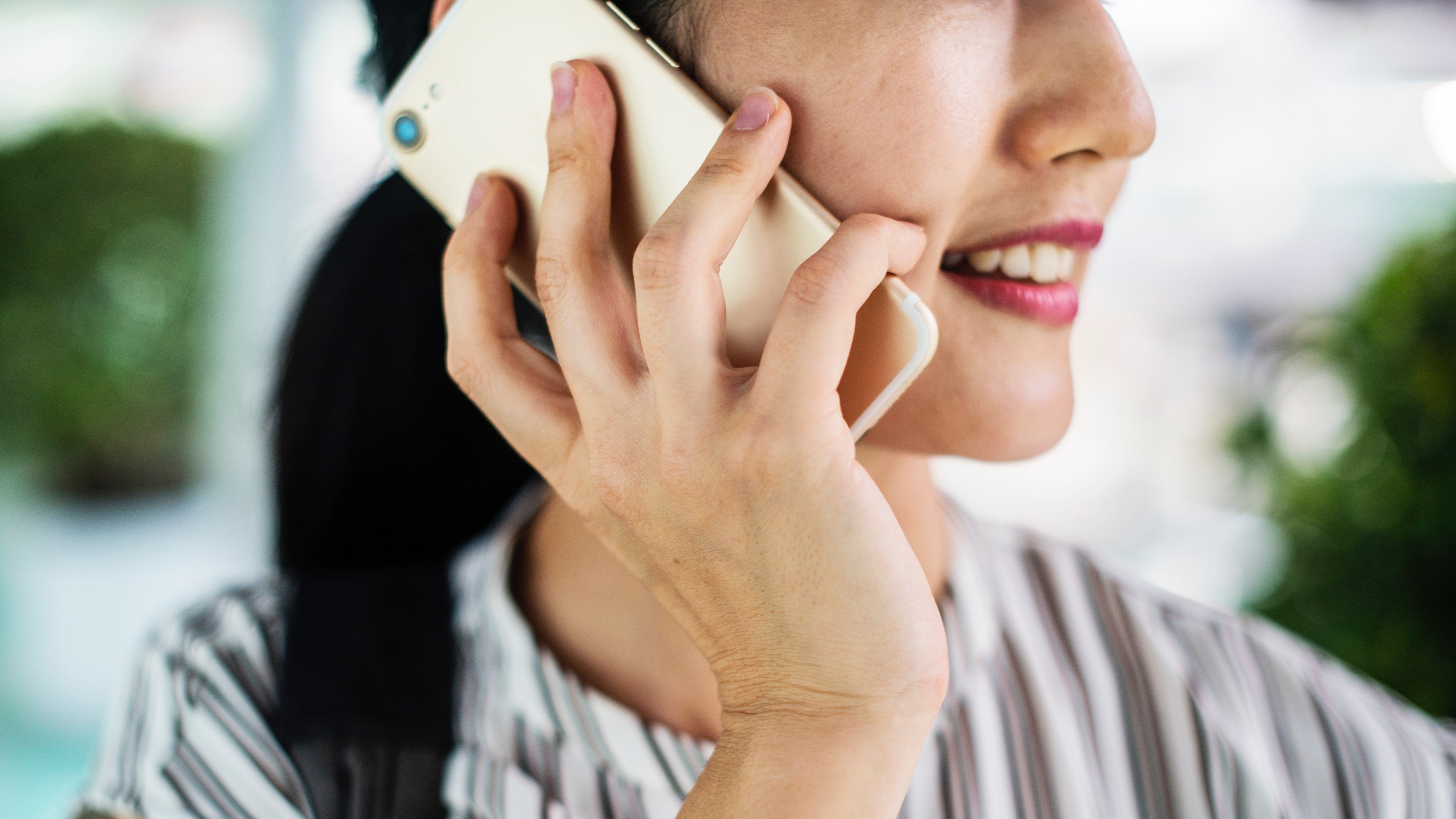 Many times, recruiters and employers use phone interviews as a first step to connect with candidates. This is a way for them to screen candidates to narrow down the pool, which helps save time for you and the employer. If you've been invited to a phone interview, it's a good sign that the employer likes what they see on your resume and wants to learn a little more to be sure if they want to bring you in for a longer interview. Typically, phone interviews are about 20 to 30 minutes. However, in some cases, it might be the only interview you have, so it's a good idea to treat it like any other interview.
Depending on the recruiter or hiring manager, they may reach out to you via phone or email to schedule a call or they may give you a surprise call. If it's a surprise call and it's bad timing, don't be afraid to reschedule.
Preparing for a Phone Interview
Just as with any interview you want to be prepared. If it's a scheduled call, you'll want to make sure you follow these tips beforehand.
Research the company. Read through the job description again to refresh your mind about the job. Also, do some research on the company. This will help you feel more comfortable and allow you to ask specific questions about the position and the company This will also help you later to decide if you will be a good fit for the company.
Prepare your answers. Obviously, you don't know what questions they're going to ask, but having a list of answers to typical interview questions will help you feel confident during the interview.
Have your own list of questions ready. Prepare questions that you may have about the job description or the company. See a list of questions you should be asking during an interview.
Keep all of your material nearby. Have a copy of your resume, job description, list of questions, and list of answers nearby for you to refer to them.
Practice. Take time to practice answering questions and asking questions out loud to help you feel more confident during the call.
Getting Ready for the Call
On the day of the interview make sure you have everything you need and you're ready to go. Double-check the details date, time and the name of the person you will talk to. Be sure to know if you need to call in or if the recruiter/employer is going to call you.
If it wasn't a scheduled call and it's not a convenient time, don't be afraid to reschedule. Just give a quick explanation that it's not a great time and give some good times and/or days that would work best for you for a return call.
Here is a checklist to ensure you're ready to go:
Confirm the date, time and name of the recruiter.
Cell Phone is fully charged and has a good signal. Or if possible, use a landline.
You have a quiet place to take the call
Your space is free of distractions, such as pets, kids, tv, etc.
Job Materials – resume, job description, list of questions, and list of answers
Phone Interview Etiquette
Just as with any interview, there are good practices to have to make a good impression. Follow these tips to help you stand out and help you move onto the next round of interviews.
Answer the phone yourself. Especially if you're expecting the call, you want to make sure you're waiting by the phone when they call. Let your household know that you'll be expecting an important call, so they know to let you answer the phone and to let you have some space to take the call. Answer the phone using your name. For example, "This is John Smith."
Smile when talking. It might seem strange to make the conscious effort to smile on a phone interview, but it does make a big difference. It helps you to sound energetic and pleasant.
Follow the lead of the interviewer. Depending on the interviewer, they might engage in a few moments of small talk or they might get right down to business. Follow their lead.
Listen carefully to the interviewer. This is why it's important to clear the room of any distractions. You want to pay attention to what is being said, so you can answer appropriately. If you're not listening carefully and don't answer the question to the best of your knowledge, the interviewer could be missing important information that could help you get a second interview.
Don't interrupt. Let the interviewer finish the question before you answer. The question might not go in the direction you think it will. And it's rude to cut someone off. You want to make a good impression.
Turn off Call Waiting. If possible, turn off call waiting to keep additional incoming calls from distracting you.
Phone Interview Do's and Don'ts
Don't eat, chew gum, smoke or drink while on the phone.
Do keep water handy in case you need to take a sip if you're mouth gets dry or have to cough.
Don't talk to others while on the phone.
Don't have background noise.
Do clear the room of distractions and focus on the call.
Don't interrupt the interviewer.
Do ask questions. See a list of questions you should be asking during an interview.
Do take your time with answering the questions. Well thought out answers are better than stumbling through. See more about what you should and shouldn't say in an interview.
Do take notes. It will help you to remember what was talked about later.
Final Tips to Help You Ace the Phone Interview
Treating a phone interview just like an in-person interview can help you feel more confident and impress the recruiter or hiring manager conducting the interview. Dressing as if you were going to an in-person interview and paying attention to your body language could help you stay focused and confident. Standing during an interview helps you stay more energetic throughout the interview, which again, can help with your confidence.
At the end of the interview, thank the recruiter or hiring manager and ask about the next steps. Also, if you don't already have it, ask for their email address. Then you can send them a quick thank you follow-up email after you hang up.
When the interview is over, read over your notes and jot down the questions that asked and your answers, the questions you asked and their answers, and anything else you might need later. These notes will help you prepare if you get invited for an in-person interview or a job offer.
Now that you're prepared for your next phone interview, it's time to start applying. AgHires.com has over 10,000 jobs in the Agriculture and Food Production industries. We are a job posting website and a recruiting firm for agribusinesses, farms, grain operations, specialty crops, food processors, livestock, biotechnology and other relatable businesses hire employees. Start your search at AgHires.com
Get more Career Tips here or follow us on Facebook and Twitter.
Sign Up for Our Email Newsletter and get ag facts bimonthly, plus new jobs in agriculture.