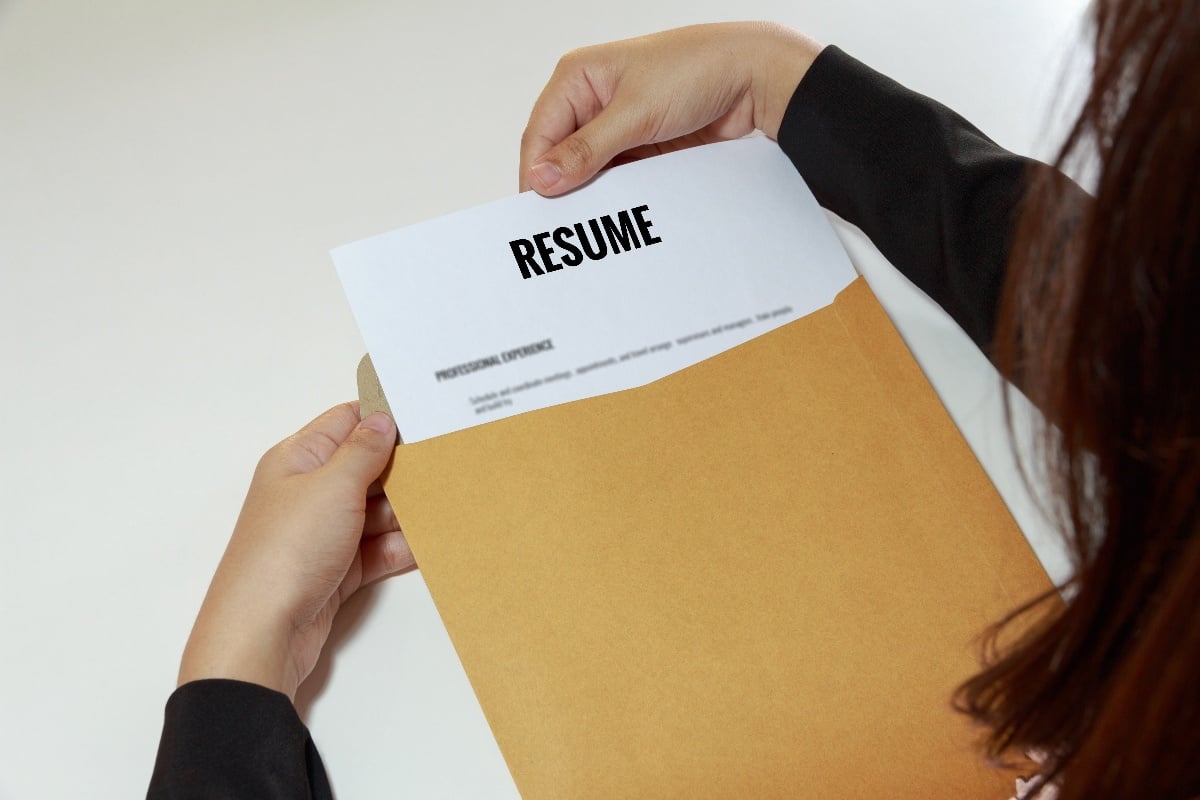 Searching for a new agriculture job can be a stressful process, full of uncertainty and nerves. Some of that uncertainty can start at the application stage when you are trying to decide if you need a cover letter. Many job seekers just send their resumes, but that's not always the best move. When do you need a cover letter vs just a resume, and how much do employers care about each document?
Cover Letter vs Resume: The Role of Each
Both cover letters and resumes are key tools to sell yourself to potential ag employers, but they each serve different functions. Understanding the difference can help you figure out how to approach job applications with different agricultural employers.
Resume
A resume is a document that summarizes your work history, education, skills and achievements. It typically includes a list of your past jobs, your job titles, and the dates of your employment. Your resume should also highlight your education and any relevant certifications, as well as any skills that are specific to the agriculture job you're applying for.
The purpose of a resume is to provide a quick overview of your qualifications and experience and to convince the employer that you're a strong candidate for the job. It should show that you have the know-how to excel in the position.
Cover Letter
A cover letter often accompanies a resume, but it is a separate document. Cover letters allow you to convey more information about your experience in your own words. It's more personal than a resume and it's your opportunity to tell the employer why you're interested in the job and why you're the best candidate for the position.
A good cover letter should be tailored to the specific job you're applying for, and it should highlight your passion for the industry and your motivation for applying for the job. You should also make sure the tone of the cover letter is appropriate for the type of company you're applying to. Some hiring managers will enjoy a lighthearted cover letter, while others will want to see a very formal letter. To give you an idea of the tone of the company, review their website and social media presence.
Which Is More Important to Agriculture Employers?
Before you start to work on a cover letter to include with your resume, you may wonder which is more important in the hiring process. CNBC reports that almost 60% of workers think cover letters aren't necessary and would rather skip them. However, not all hiring teams are necessarily of the same mind. There is a split as to whether they are still needed for all positions.
One common theme is that cover letters become more important for higher positions. When looking at candidates for management roles or more senior positions, cover letters help convey that an applicant has the right experience and attitude for the job. When applying to positions such as these, you will still need an excellent resume, but the cover letter is an equally critical part of your entire presentation.
It's also good to remember that cover letters can sometimes give applicants an edge. Though many hiring officials carefully consider cover letters, they have become optional in many application processes over the years. When a candidate does go the extra mile to include a cover letter with their resume, it can show good initiative and can make a lasting impression.
Which do ag employers care about more? The resume itself is more important, which is why it is required in the majority of agriculture job applications. However, a good cover letter can become just as important, since it shows who you are and makes you stand out in the application process. It's a sign that you will go the extra mile even when a task may be deemed optional. Keep in mind, if a job posting says to include a cover letter make sure to send one. The opposite is also true. If a job description specifically mentions not to send a cover letter, exclude it from your application.
Crafting a Good Cover Letter vs Resume
To make sure each document hits the right note, take your time as you write them. Keep in mind the job description and company culture as you go through the application process. To create a stand-out cover letter, learn the company's values, and write about yourself in a way that shows how you are aligned with those beliefs. You also want to show your passion for the ag job and industry.
For your resume, use clear and concise language that demonstrates the accomplishments and skills you've picked up from other jobs in a way that relates to the new job. Quantify achievements whenever you can and make your resume easy to read.
Display What Makes You Special with a Cover Letter vs Resume
When you get ready to write a cover letter vs resume, don't fret about which is more important. Look at both documents as opportunities to show why you're the best candidate and make both of them the best they can be. To see who's hiring in agriculture now, check out the listings at AgHires.