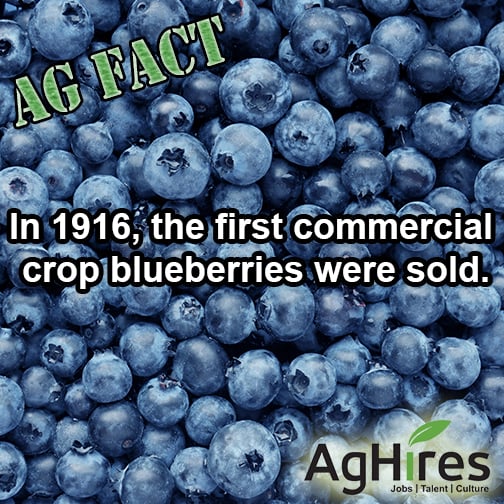 Before Elizabeth White, people thought that the blueberry couldn't be domesticated. Elizabeth White was the daughter of a New Jersey cranberry farmer. She saw potential in adding blueberries to the family crop despite many people being skeptical.
Before this, Native Americans appreciated the health benefits and resourcefulness of blueberries. They used them for medicinal purposes and as natural flavoring.
Elizabeth began looking into the potential of blueberries in 1893. In 1908, Frederick Coville, a USDA botanist, was determined to cultivate blueberries. In 1910, he discovered that they could only thrive in acidic soil. Elizabeth read Frederick's "Experiments in Blueberries" and reached out to him.
In 1911, Elizabeth teamed up with Frederick. They worked together to determine wild plants with the most desirable properties and to crossbreed them to create new varieties. In 1912, their first successful field plantings cropped up.
In 1916, Elizabeth and Frederick harvested and sold the first commercial crop of highbush blueberries. In 1917, packaging for Whitesbog blueberries was created and then "blueberry fever" swept through the region.
Elizabeth was awarded for her "outstanding contributions to agriculture" in 1932. Between the years of 1942 and 1962, more than 200,000 seedlings spread across thirteen states. In 1974, the USDA made July National Blueberry Month and in 2003, New Jersey declared the the berry as its state berry.
To look at a complete timeline of blueberries, go to: Blueberry Council
Want more Agriculture Facts? Click here
Follow us on Facebook and Twitter to get your weekly dose of Ag Facts
Sign Up for Our Email Newsletter and get ag facts bi-monthly, plus new jobs in agriculture