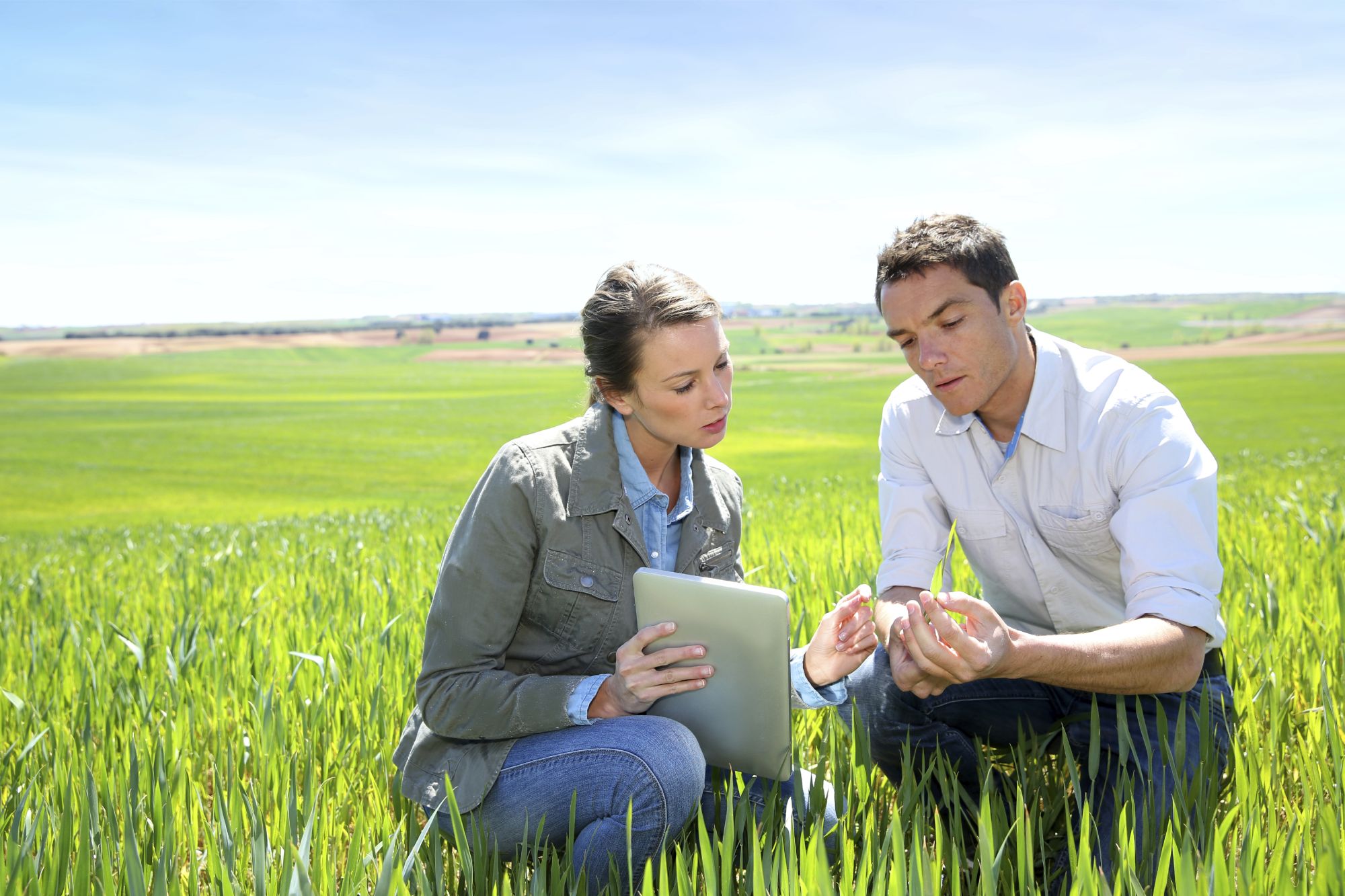 Overview
Agronomy sales and management employees provide support and advice to customers through providing product recommendations and advice. They build and maintain strong relationships with their customers and support their concerns and questions regarding agronomy products. Agronomy sales and management employees play a vital role in the ag industry by ensuring that quality grains and other agronomy move from farms to our tables. Keep reading to learn more about agronomy positions!
Types of Responsibilities
Focus on personal sales targets, goals, new business development, and troubleshooting.

Identify market opportunities.

Facilitate positive long-term relationships with customers to create and promote long-term repeat business.

Provide advice to farmers regarding crop rotation, pests, plant health, seed and fertilizer recommendations, crop husbandry, and more.

Keep up to date on all agronomy services and technology, including seed, Precision Farming technology, finance, and marketing tools.

Prepare sales presentations, contracts, and proposals to ensure successful transactions.

Conduct farmer meetings, demonstration trials, and field days.

Scout fields for weeds, pests, and insects.
Salary and Job Outlook
According to ZipRecruiter, the average salary for an agronomy sales and management position is $53,236. The projected growth rate for a career in agronomy sales and management is 7%, according to Unity College.
How to Become Involved in Agronomy Sales and Management
There are many opportunities to grow and develop and strong skill set within this career path. A position within agronomy can entail a mix of marketing, research, and sales duties. It is common for an agronomy sales and management position to require a B.A. in sales or agronomy. If you find yourself interested in this field, reaching out to businesses to shadow an agronomy employee will provide hands-on experience. This career will require you to build relationships with customers and stay knowledgeable on industry trends.
---
AgHires can help you find your next agriculture job. Search for jobs in agriculture, food production, horticulture, and other related industries at AgHires.com, or start your job search here.
Follow us on Facebook and Twitter to see recent agriculture jobs, career tips, and more.
Sign Up for Our Email Newsletter and get career and job search tips weekly, plus new jobs in agriculture.