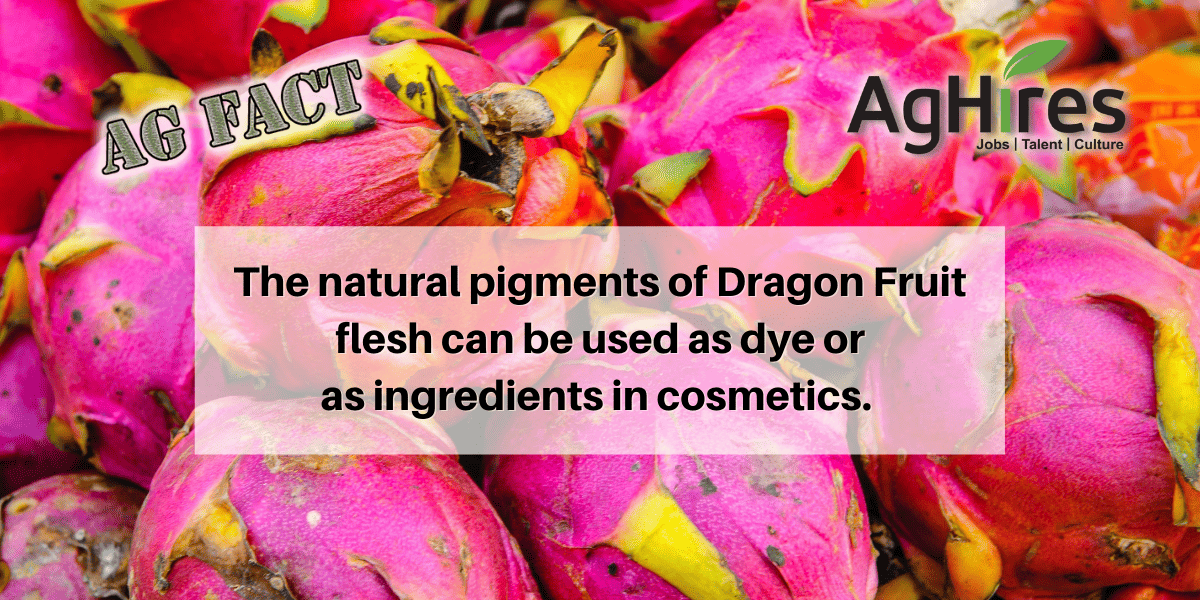 The Dragon Fruit or Pitaya may look otherworldly, but we promise it grows right here on Earth. With vibrant colors and a unique shape, this exotic delight is a perfect summer treat and makes for a great photo session. Curious about this bold fruit? Keep reading!
The sweetness of this tropical fruit depends on the color of its flesh. White Dragon Fruits have a mild flavor profile compared to the dark-colored fruits.

Dragon fruit is also known as "pitaya" or "strawberry pear".

Dragon fruit grows on a climbing cactus plant that can grow from 15-20 feet high and can live for as long as two decades.

The flower buds of the fruit are edible when cooked.

Dragon Fruits are native to Southern Mexico and across Central and South America. The fruit is also cultivated throughout Asia, with Vietnam being its top producer.

The natural pigments of Dragon Fruit flesh can be used as dye or as ingredients in cosmetics.

The night-blooming fruit is in season throughout the summer, with August and September being their peak months.

Dragon Fruit seeds are edible and resemble Kiwi seeds.

Asia is the largest market for dragon fruit worldwide.

There are four different variations of dragon fruit on the market: red skin with white flesh, red skin with red flesh, red skin with purple flesh, and yellow skin with white flesh.

Although most dragon fruit is grown outside of the US, farms in Florida, California, and Hawaii have begun cultivating the fruit to keep up with increasing demand.

Don't let the appearance of the fruit fool you, Dragon fruit is said to taste like a mix between a kiwi and a pear.

Dragon fruit is rich in protein, fiber, iron, and antioxidants.

Some plants are self-pollinating, but some require cross-pollination to produce the fruit.

The plant is adaptable and is known to be drought resistant.
Looking for agriculture jobs, food production, or related industry jobs in Washington? Start your search here
Want more Agriculture Facts? Click here
Follow us on Facebook and Twitter to get your weekly dose of Ag Facts.
Sign Up for Our Email Newsletter and get ag facts bi-monthly, plus new jobs in agriculture.
Sources: