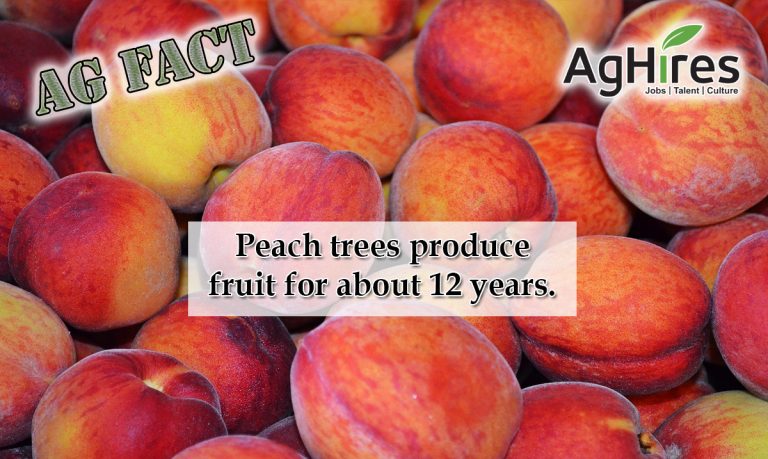 Peaches are a summertime favorite throughout the nation. The fuzzy fruit is a great source of vitamin C, A, low in calories, and free of cholesterol, sodium and fat. There are two basic types of peaches: freestone and clingstone. The clingstone peach is more suitable for processing because the flesh clings to the stone of the peach which makes it difficult to separate. The freestone peach is ideal for fresh consumption because the pit freely separates from the flesh.
Here are 15 more interesting facts about peaches:
Georgia's nickname is the "Peach State".
In Georgia, the worlds largest peach cobbler measuring 11 ft by 5 ft is made every year.
Georgia grows 130 million pounds of the fruit; however, South Carolina and California produce even more each year.
Every year, the United States grows 1.9 billion pounds of peaches.
National Peach Month is August.
The fuzzy fruit is handpicked from trees.
Standard-sized peach trees are 25 ft tall and wide. If you have a dwarf tree, it will only grow 6 ft tall and wide.
Peach trees produce fruit for about 12 years.
Each year, a tree can produce up to 66 pounds of the fruit.
From the time the flowers are pollinated, the fruit requires 3 to 5 months to reach harvest.
From June to the end of August is when the fruit is at its peak.
The fruit has three different flesh colors: yellow, white, and less common, red. In the United States, yellow is the most common.
To ensure the peach doesn't overripe before it reaches the consumer, the fruit is rinsed through a hydro-cooler (ice-water bath) to stop it from ripening.
After going through a hydro-cooler, the fruit is cleaned, defuzzed, and culled to remove the least desirable ones.
Within three days of picking, the fruit is packed and shipped to retail stores.
Want more Agriculture Facts? Click here
Follow us on Facebook and Twitter to get your weekly dose of Ag Facts.
Written by: Amber DiCarlo, Marketing Intern
Sources:
Farmflavor.com
Agmrc.org
Harvesttotable.com
Farmflavor.com