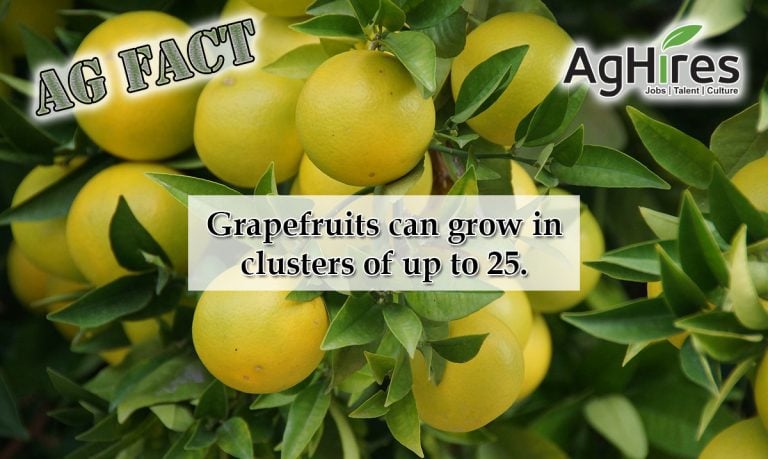 Did you know the Grapefruit is a hybrid fruit? It was created by crossing a pomelo and an orange. Much of the history around the grapefruit mentions the fruit was created accidentally in the 1700's in the West Indies. In the early days the fruit was called the "forbidden fruit" and was mostly grown as a novelty fruit when it came to Florida in the 1800s. Today the United States is the leading producer of the fruit, with Florida as the top producing state. Check out more grapefruit facts!
The name for the Grapefruit was created by a Jamaican farmer when he noticed the fruit grew in clusters similar to grapes.
The first tree grew in the Florida in 1823 and was mostly grown as a novelty for tourist for many years.
The Ruby Red grapefruit was accidentally discovered in Texas by citrus growers in 1929, making it the first variety to receive a United States patent.
The U.S. is the leading grapefruit grower.
60% of grapefruits come from Florida. California and Texas are the next highest producing states for the citrus fruit.
Grapefruits are the official state fruit of Texas.
88% of the fruit produced in California is sold as fresh produce.
Because of the climate, soil, and diverse land resources, California can grow the fruit year-round. Most other states can only grow grapefruits seasonally.
Florida's season peaks in September and October.
The peak season in Texas is between October and May/June. However, South Texas can grow the fruit year-round.
Grapefruits can be white, pink, or red.
The taste can also vary from sweet to sour depending on the variety. White and pink varieties tend to be tart, while reds are sweeter.
Grapefruit trees take between 6 months and 13 months to produce fruit.
The trees thrive in subtropical environments.
A tree can grow between 30 to 50 feet; however, growers may prune trees to keep them 15 to 25 for easier harvesting.
Grapefruit trees produce four-petaled, white flowers.
The temperature can affect how long it takes for the fruit mature.
The trees never go dormant, but the root systems become inactive if temperatures drop below 50oF
Up to 25 grapefruits can grow in a cluster.
The citrus fruit is hand-picked when fully ripe.
Want more Agriculture Facts? Click here
Follow us on Facebook and Twitter to get your weekly dose of Ag Facts
Search Fruit Jobs here
Sign Up for Our Email Newsletter and get ag facts bi-monthly, plus new jobs in agriculture
---
Sources:
Harvest Of The Month – California Department of Public Health
Hale Groves – Fast Facts
The Nibble
Purdue University
Hale Groves – Which Grapefruit is Sweeter
Pittman & Davis