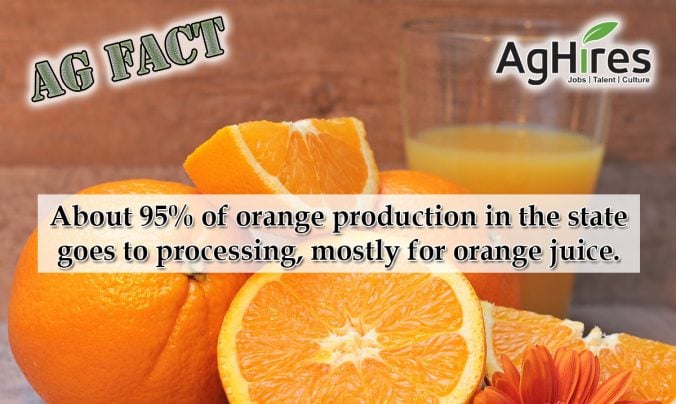 The Sunshine State is responsible for 70% of the citrus produced in the United States, which includes oranges, grapefruit, tangerines, tangelos, and more. In fact in 2017, Florida produced over 400,000 acres of citrus. Did you know the states produces a wide range of commodities? About 300 commodities are produced in the state, which is also known as the "specialty crop state." Check out more agriculture facts about the Sunshine State.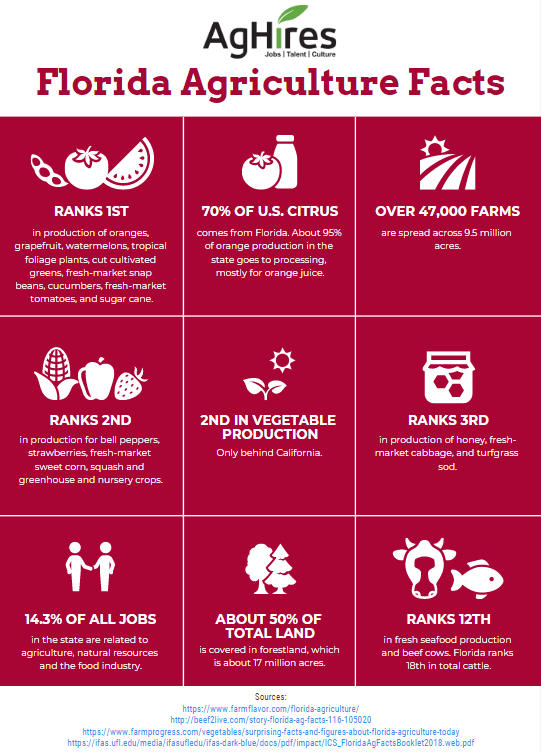 Want more Agriculture Facts? Click here
Follow us on Facebook and Twitter to get your weekly dose of Ag Facts.
---