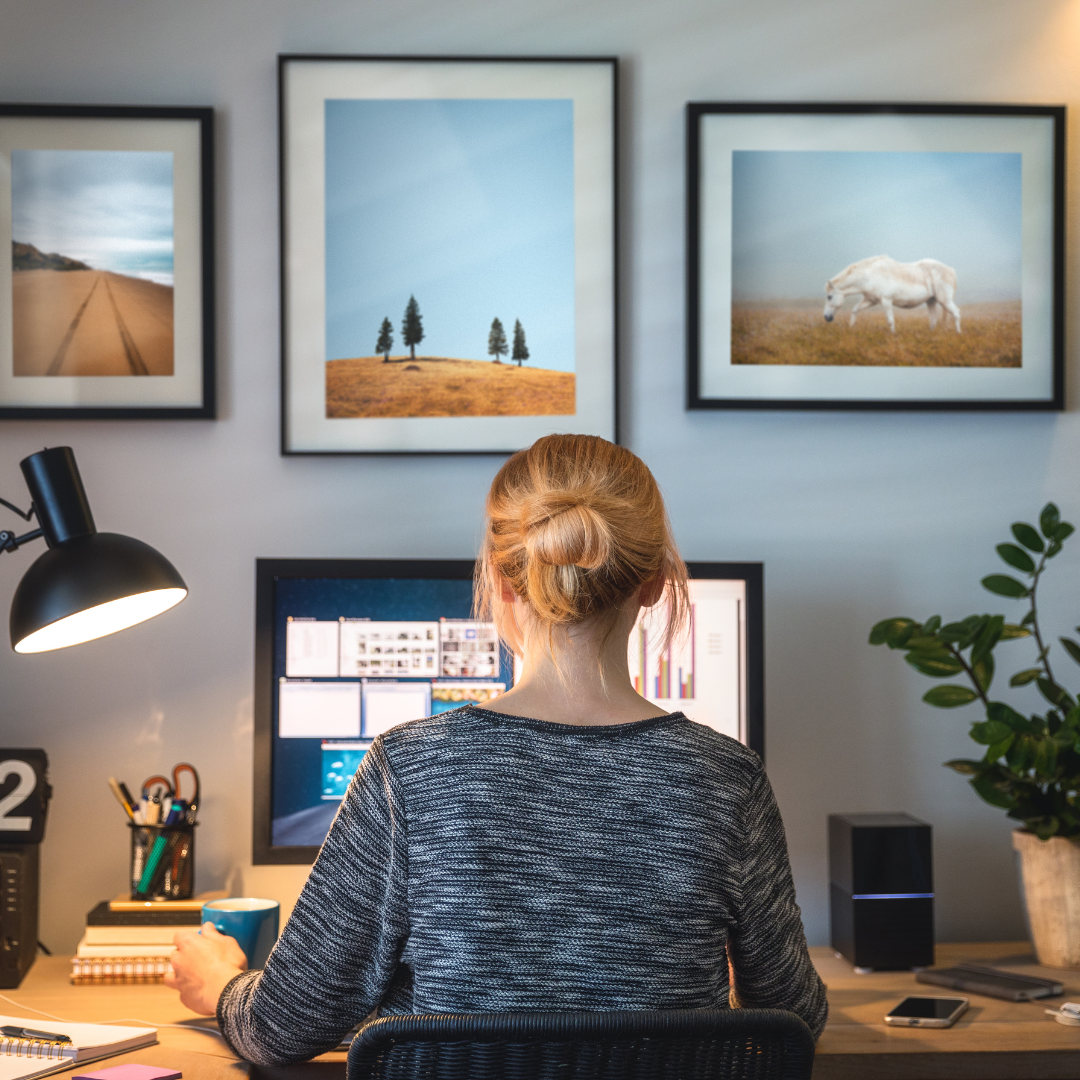 A career in agriculture may include working in food production, horticulture, and farming. With the diversity of positions available, an agriculture career can suit those with experience in science, engineering, manual labor, administration or sales. For those looking for remote agriculture jobs, there are a number of roles worth considering.
Remote Agriculture Jobs To Pursue
Working remotely gives you the flexibility to complete the bulk of your job requirements from home or away from the physical work site. Not all jobs can be fully done from home, so check when looking into a specific position if it's listed as hybrid or fully remote employment.
1. Sales Representative
Representatives are often remote agriculture jobs as these require traveling or networking within a specific region. Sales positions help companies grow their customer base. In the agriculture industry, sales representatives will specialize in selling products related to livestock, crop, food production and more. This could include selling crop protection solutions, fertilizer, seed, equipment, and a number of other services. You may work directly with farming operations or network with retail or wholesale organizations.
2. Agriculture Loan Analyst
Farmers and other companies working in the ag industry often need supplemental funding to stay in business, purchase more property, or expand their production. A loan analyst evaluates the credit information of a borrower and discusses the loans available based on the company's financial situation. Working with loans at this level usually requires a four-year degree in finance, accounting, business, or agribusiness.
3. Technical Advisor
Advising is another category in remote agriculture jobs, with a technical advisor having an important role in promoting the sustainable production of crops or other agricultural products. Technical advisors have specific insights and expertise that can support the development, planning, and growth of an ag organization. As an advisor, you create and recommend unique solutions that support sustainability and growth goals.
4. Purchasing Agent
Purchasing agents are responsible for sourcing the best prices on wholesale raw materials and agricultural products. Companies need these products for processing and reuse. There are often purchasing quotes in place, and agents may work with several different farming clients supplying things like milk, grain, or other products. It's the job of a purchasing agent to determine the quality and reliability of a farmer's business practices, in addition to negotiating prices before signing contracts.
5. Sales Agronomist
As a sales agronomist, you provide strategic and expert advice to consumers on seeds, crop protection products, and fertilizers. Agronomy looks at the science behind crop production from a multi-faceted perspective. Your primary duties include developing a relationship with clients and crafting crop plans. By understanding production goals, you can advise clients on fertility, seed portfolios, and more.
6. Agriculture Recruiter
Working as a recruiter is another option when looking for remote agriculture jobs. In this position, your job may include recruiting, screening, and interviewing qualified candidates for a range of positions or companies within the agricultural industry. You could work for one specific company or work as a recruiter with a staffing firm specializing in agricultural placements. Although companies may not require a degree for this position, a degree in business, human resources, or a related agricultural degree is helpful.
7. Environmental Engineer
Using both science and engineering principles, an environmental engineer helps design and apply unique solutions to the variety of problems plaguing agricultural sites. The primary focus is the environmental conditions of the site, such as the nutritional content of the soil or the draining capabilities. Engineers assess flaws or weaknesses in the environment that impact productivity and produce quality.
Environmental engineers create systems that encourage healthier soils, waste filtering, and better drainage. Some engineers work on site to oversee the installation of the systems they develop as well as check on the operation and maintenance of the systems.
8. Agriculture Marketing Specialist
Remote agriculture jobs include those specializing in marketing for the agricultural industry. As a marketing specialist, you are responsible for creating unique and eye-catching campaigns that improve awareness about a brand. Marketing involves research covering new products, consumer and marketing trends, competition, and pricing. You may create sales presentations and develop and maintain a social media presence for a business.
9. Risk Management Consultant
Another remote ag career involves working as a risk management consultant. This calls for a deep understanding of the risks threatening the success of an organization and devising strategies to mitigate these risks. Responsibilities include evaluating the threats from disease, pests, and ecological factors, as well as monitoring pricing according to trends, effectiveness, and price sensitivities. A consultant makes suggestions regarding financial safeguards as well as crop protection.
10. Agriculture Insurance Agent
All businesses face risks, but those working in the agricultural industry have unique risks because of the number of uncontrollable variables in the industry. Hail damage, drought, supply chain inefficiencies and ever-changing government regulations are just a few of the things that can interrupt operations and impact the bottom line.
Insurance policies provide peace of mind, but clients need to know their coverage options. An insurance agent specializing in the ag industry knows the risks and which policies, add-ons and limits will provide enough protection.
Find More Remote Agriculture Jobs
If you're contemplating changing careers or looking for leads on remote agriculture jobs, AgHires can help. Our platform makes it easy to find the right job, as we have over 10,000 jobs posted for candidates to search, with new jobs added daily. By creating a free account, you can easily apply for jobs or post a resume to help employers find you. With our AgHires Career Advice Blog, you will find career tips, interview tips, resume tips, and more. Sign up today to take advantage of our network of career opportunities.