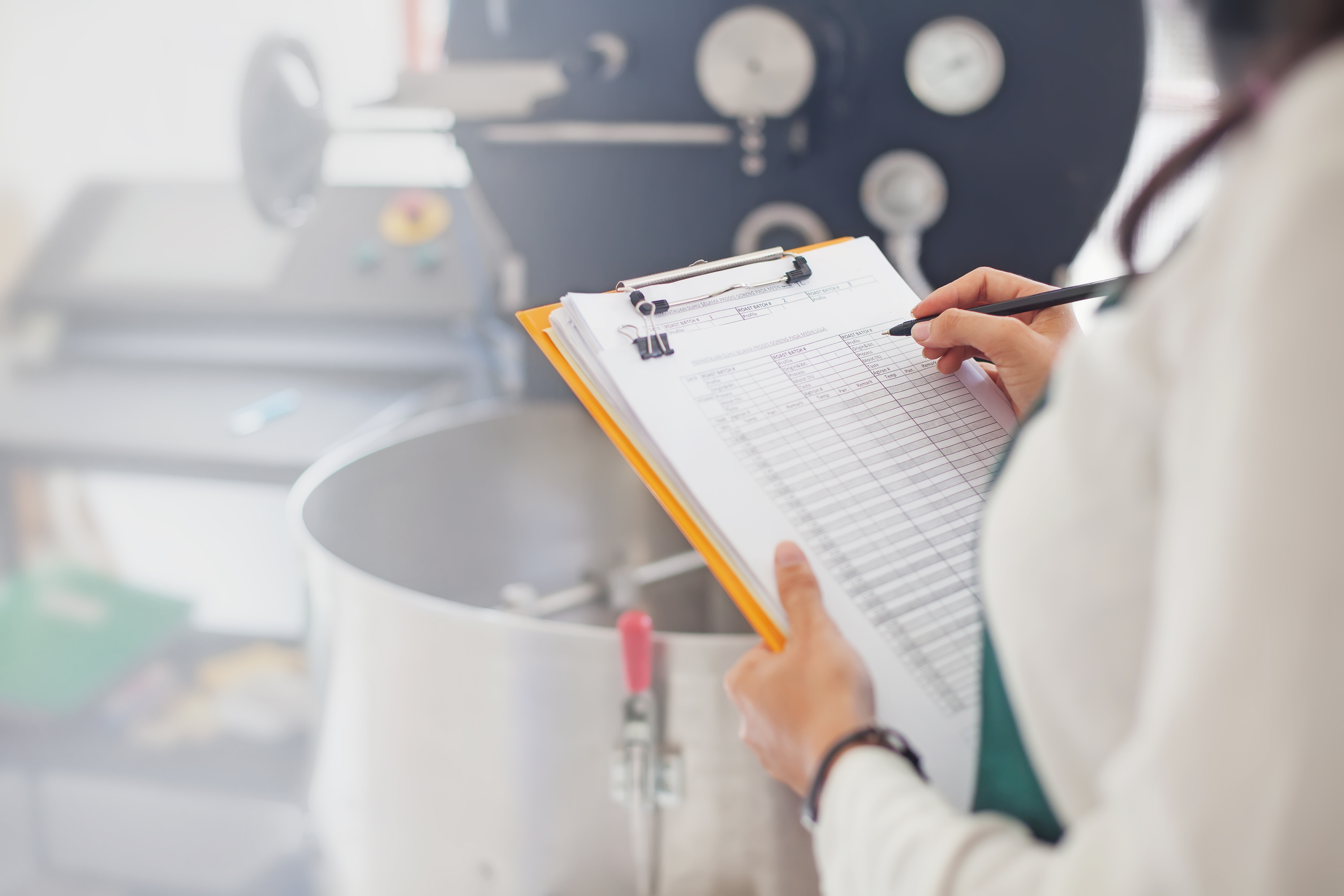 The food industry covers many jobs with varying education and experience requirements. Most have promising career outlooks and pay well above the national average income. Consider the food production jobs below as you evaluate the agriculture industry.
Food Production Jobs in Manufacturing
Many of the most high-paying jobs available in the food industry are in manufacturing and food safety. Examples include:
Flavorists 

create formulas for food and beverages, designing new products or updating existing ones on the market. The goal is to create lasting products with mass appeal that maintain the Food and Drug Administration's (FDA) safety restrictions.

Food scientists 

study the processes that food goes through from production to deterioration. They typically have an academic background in microbiology, chemistry, and engineering and undergo extensive training, but the pay is in a higher range at around $58,000 to $89,000 annually.

Food safety specialists 

visit agriculture sites, restaurants, and factories to ensure all staff in the food and beverage industry maintain quality control and health regulations. They also evaluate workplace safety.

Food operations managers 

work with employees in the food industry to ensure the smooth execution of daily operations. For example, they check equipment functionality, create open avenues to resources, and ensure all operations are up to FDA regulatory standards.
Flavorists are among the highest-paid in the food industry. The average pay for a flavorist in the U.S. is $114,222, and advancement opportunities can increase that over the course of a career. However, if you need something with fewer specialty requirements, food operations managers can climb the ladder quickly.
Food Production Jobs in Tech
Like any other industry, food production has a technological component. Within the food sector, there is an entire industry surrounding refrigeration services with vast employment and training opportunities. Some of the highest-paying jobs in tech include:
Refrigeration engineers 

design and build cooling systems for businesses. They commonly work in the food industry, given the demands for complex heating and cooling systems. If you have a background in engineering or experience working in mechanics, this would be a good fit.

Food technologists 

work in food development. They write product specifications and have extensive knowledge of FDA requirements. They also review and approve nutritional information to enforce the United States Department of Agriculture (USDA)

labeling requirements

.

Commercial kitchen service technicians 

repair the types of equipment used in commercial kitchens. They typically work with restaurants but can also branch out to work for food production factories and other manufacturing sectors.
There are many crossover careers between the heating and cooling industry and food production technology. Some of the highest-paying jobs are available through on-site training and apprenticeship. If you are interested in the technician side of food work, you could start with an entry-level trainee position and work your way to the top within five to 10 years.
Food Production Jobs for Food Lovers
Quality assurance is a vital component of the food production industry. A company might rely on food lovers to create appeal for its products or draw people to its restaurants. If you are passionate about creating delicious food or simply love to eat it, there are job opportunities for you.
Food tasters 

often work with large food production companies to taste-test their new or improved products before putting them on the market. They look for descriptors for flavor, taste, smell, and appearance to give an overall rating and evaluate the quality of ingredients to ensure the product is viable.

Bakers 

have a wide range of career opportunities. Some have extensive official training in culinary school while others learn their trade through years of self-taught practice. If you have a knack for baking, you could make a name for yourself simply by presenting your work.

Chefs 

have a well-rounded understanding of food and flavors that allow them to create unique dishes. In the restaurant industry, they plan menus, order the supplies needed, and oversee the kitchen staff. Chefs generally spend between one and four years in culinary school, depending on the program.

Food inspectors 

work for the FDA and have various available career paths in the ag industry. They may start in the slaughtering industry inspecting plants and protecting consumers from contaminated poultry and meat. Some work as consumer safety inspectors, monitoring private egg, meat, and poultry plants.
Whether you are an ag company looking for resources to help you hire the right candidate or a job seeker searching for work in the food industry, there are numerous opportunities to match your needs.
Find Food Production Jobs Right for You
Food production offers many avenues of employment and business investment. Should you find yourself questioning your choice, there are plenty of opportunities to make lateral or upward moves as well. For access to ag job openings in agriculture, horticulture, or food production, check out AgHires.