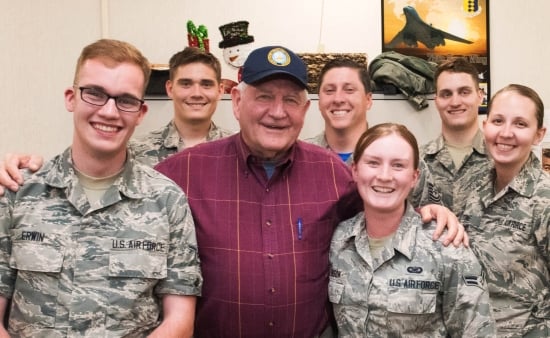 Transitioning From the Military to Agriculture
Every year, approximately 200,000 servicemen and women leave active duty in the United States military. This results in about 1,300 veterans and their families returning to civilian life every day, according to the Department of Defense, and this number is expected to continue to increase over the next few years. Many veterans returning to the workforce struggle to readjust and have a difficult time finding a new job.
USDA believes that people who have served in the U.S. military have a huge span of unique skills that could have a major benefit for the agriculture industry. Attributes such as hard work, discipline, and time management are insanely important within the military, and they are also beneficial skills to have to work in agriculture. But even beyond that, the technical skills that individuals learn and attain during their time in the U.S. military can transition into the agriculture industry.
The USDA is working hard to help veterans get their start in agriculture. A great first step is to visit your local USDA Service Center. There, you can talk to someone about what you would like to do, and they will see what can be done to support you. Visit https://newfarmers.usda.gov/veterans for more information about how USDA can benefit and help veterans.
The agriculture industry consists of more than just farmers. It is made up of farmers, engineers, scientists, ranchers, and other workers who work in food, natural resources, and environmental industries. There are so many career options within the agriculture industry, and veterans come home with the skill set to be successful in many agricultural roles.
According to a report released by the Department of Agriculture in May of 2015, nearly 60,000 jobs in the agriculture, food, renewable resources, and environment fields become available every year. However, only 35,000 graduates with agriculture-related degrees are available to fill these roles. The population is rising and so is the demand for quicker, more efficient food production. The agriculture industry needs more people to join the workforce.
Another great program to look into is S.A.V.E. Farm, or "Servicemember Agricultural Vocation Education Farm." Their goal is to provide occupational agricultural training to veterans and transitioning service members. They state that a gap exists between the need for new farmers and a large potential population of new farmers that exists within our veteran and transitioning service member populations. S.A.V.E. hopes to bridge this gap by providing a home-like training center where veterans can learn to farm. Once training is completed, transitioning service members and veterans will be matched with farmers who will act as mentors and will have the potential to work on, manage, or own a farm.
To find out more information about S.A.V.E., go to http://www.thesavefarm.org/
If you have military experience and are looking for a job in agriculture, start your search on AgHires today.
Photo credit: USDA