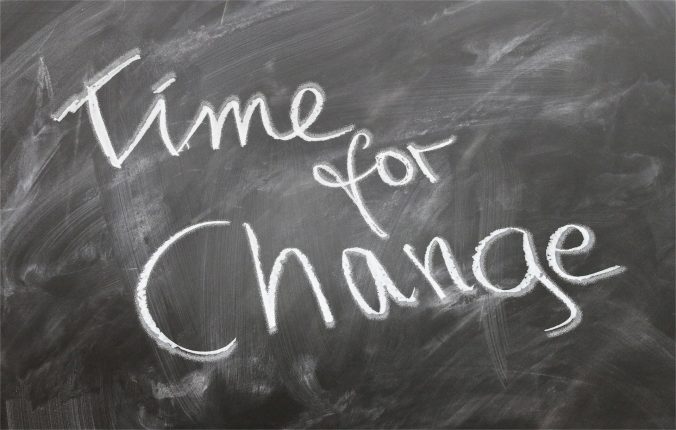 Change usually makes most of us uncomfortable, whether it's a small change like going to a different grocery store or a big change like making a move to another state. The same goes for your career. When you start to feel dissatisfied, overwhelmed, or unhappy in your current job, it might be hard to admit you probably need a change.
The feeling of discontent or restlessness might be short-lived, but how do you know? Staying in your current role when you're unhappy can only make other aspects of your life miserable. If you think it might be time to make a change in your industry or career, here are some signs you're ready.
Boredom is Setting In
If you watch the clock more often than not, it might be time to consider a change. Boredom is a pretty clear indicator that it's time for something new. You might think it's normal after you've been at a job for a few years, but to really enjoy your career you should feel challenged regularly. When you don't feel engaged or stimulated at work, it can put you on autopilot and make your job feel mundane.
But before you start searching for a new career, reflect on why you're in a rut. Would you like more responsibility? Talk with your manager. If you're frustrated with your current role, start thinking about what your ideal day looks like or what your perfect job would be.
You're Getting Restless
You have been in your industry for a long time and you do enjoy it, but life is short, and you may be feeling eager to try something new. Don't ignore that feeling. If you're feeling stir-crazy, consider exploring other industries. Start thinking about your interests and research some jobs or industries that might fit those interests. Sometimes it's not about hating your job or industry, but you just need a change.
Don't Feel Fulfilled and Want to Make an Impact
You may have felt fulfilled and enjoyed doing your job at one point in your career, but if it's been feeling a bit empty, it's a sign you're ready for something new. If every day feels redundant and meaningless it can make it hard to go to work each day. No one wants to live like that.
Think about initiatives that get you excited and how they might align with your background and skills to help you make an impact in the industry. Does your current job or industry align with your core values? If not, it's a good place to start when deciding if you should make a career change.
You Dread Monday and You're Extra Excited About Friday
Every Friday morning, do you excitedly exclaim "TGIF" as you walk in the door? That could be a good indicator that you're due for a change. More importantly, do you absolutely dread Monday morning? Are the Sunday blues a constant occurrence week after week? If so, you're probably not happy in your current role.
Believe it or not, it is possible to be excited to go to work on Monday. Weekends are great for time with friends and family and to unwind, but if you're at work at least 5 days a week, you should enjoy what you do.
When you start to feel the dread of Monday coming, write down why you think you feel that dread. What is causing your dread? Is it your co-workers, your manager, or your projects? How do they make you feel? Writing these down will help give you some clarity. Then you can decide if it's something you can change in your current role, or if it's time for a change.
Constantly Browsing Jobs
We've all had our moments when we've looked at new jobs just to see what is out there, however, if you find yourself doing it several times a week or even a day, it might be time for a change. But, before you click apply, think about why you're looking at jobs. Are you ready for a new industry? Do you feel underappreciated? Need a change of scenery? Maybe it's an easy change in your current role. But if it's not, you want to make sure you're going to make the right change and not just change jobs out of desperation.
How to Successfully Make a Career Change
That brings us to tips to make your career change successful. You've decided to make a career change. It can be both exciting and nerve-wracking, but it's normal to feel a bit anxious about the process. Here are some tips to help you with the process.
Assess. As mentioned above, make a list of your ideal day and/or job. Write down the skills you want to utilize, your core values, how you want to make a difference, etc. Think about your goals, core values, and what gets you excited. Also, think about what you do and don't like about your current job or industry.
Research. Look into industries and jobs that can fit into your assessment. Be sure to look at education and other requirements to ensure you can meet those. Research the job outlook, advancement opportunities, and salary to ensure the change is worth it.
Have a plan. You do not want to rush into a new career without really thinking it through. List your goals and make a plan to reach them. Be sure to also include obstacles that may get in your way to give you a full picture.
Don't limit yourself. Look at jobs similar to your current job, but also look at potential jobs that focus on your likes and passions.
Take advantage of your transferable skills. What skills and experiences do you have? What other potential career fields could you use these skills and experiences in?
Find out which skills you need to learn. If you're looking to make a drastic change in your career, like switching to a completely different industry, make sure you know what skills you need to learn. Gaining these skills will make you more competitive.
Don't get discouraged. Changing your career path can be time-consuming and can make you feel hopeless. It takes time to find a career change that is right for you, but the wait is worth it.
Get more Career Tips here or follow us on Facebook and Twitter.
Sign Up for Our Email Newsletter and get ag facts bimonthly, plus new jobs in agriculture.