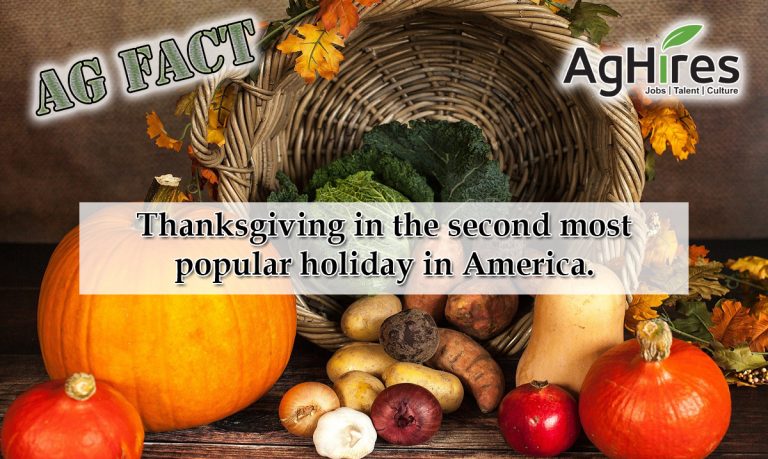 Thanksgiving is America's second most popular holiday, right after Christmas, and it is easy to see why. The holiday is a time to give thanks, spend time with loved ones, . . . and eat! From the main course to the sides, it's is a delicious holiday. Did you know that the average American consumes almost 4,500 calories on the holiday? This includes the meal and snacking on leftovers afterward. With so much yummy food, there is definitely more to know about this holiday. Enjoy these Thanksgiving food facts before you start cooking and wow your family members.
Many of today's traditional foods were not served at the first Thanksgiving. This includes turkey, potatoes, and pumpkin pie.
Male turkeys are called toms and gobble.
Female turkeys are called hens and cackle.
Nearly 46 million turkeys are cooked each year.
Around 88% of Americans will eat turkey for Thanksgiving dinner.
Americans eat roughly 535 million pounds of turkey on Thanksgiving.
TV dinners were invented in 1953 when leftover turkeys were packaged in aluminum trays with various sides.
There are four places in the United States named Turkey: Turkey Creek, Louisiana; Turkey Creek, Arizona; Turkey, North Carolina; Turkey, Texas.
Native Americans used cranberries as a red dye.
In 1921, the first jellied cranberry sauce was created.
President Jefferson refused to declare Thanksgiving as a holiday.
President Lincoln declared Thanksgiving as a national holiday in 1863 after Sarah Hale petitioned.
Sarah Hale is known as the Godmother of Thanksgiving. She also wrote "Mary Had a Little Lamb".
In 1989, President George H.W. Bush became the first president to pardon a turkey.
Written by Abigail Tomalewski, Marketing Assistant
Want more Agriculture Facts? Click here
Follow us on Facebook and Twitter to get your weekly dose of Ag Facts.
Sources: