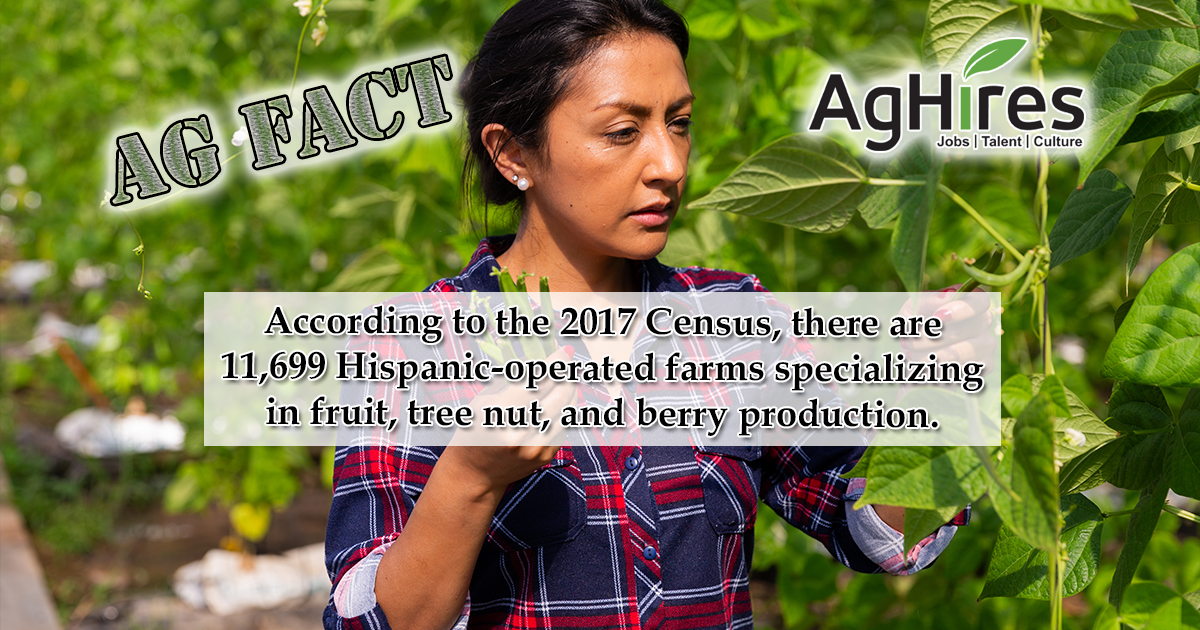 Latinos play a vital role in the agriculture industry, from starting movements to advocate for the better treatment of migrant farmworkers to harvesting the produce you see at your local supermarket. As an under-represented community, they've face hardships within agriculture but continue to march forward and take pride in their work. Latinos have made many contributions to the agriculture industry, keep reading to learn about their impact!
Former U.S. Representative Eligio de la Garza II nurtured positive trade relationships between the United States and Mexico and made contributions to the establishment of the North American Free Trade Agreement.

The nonprofit organization Adelante Mujeres provides training to Latino farmers and gardeners to help them sustainably grow to produce and market their products.

Hispanic-operated farms sold $21.8 billion in agricultural products in 2017, with 59 percent ($12.8 billion) in crop sales and 41 percent ($9.0 billion) in sales of livestock and livestock products. -2017 Census

Cesar Chavez was an American labor leader and activist who led nonviolent strikes and boycotts to bring change and protection for farmworkers.

Dolores Huerta was a civil rights activist who, alongside Cesar Chavez founded the National Farmworkers Association which later became the United Farm Workers.

According to the 2017 Census, there are 11,699 Hispanic-operated farms specializing in fruit, tree nut, and berry production.

Latino-owned farms accounted for 5.6 percent of total U.S. agriculture sales in 2017.

Texas has the most Hispanic producers than any other state.

There are 112,451 Hispanic producers in the United States.

Hispanic Farm owners increased by 21 percent between 2007 and 2012.

Hispanics own 32 million acres of farmland in the United States.

According to the U.S. Department of Agriculture (USDA), Latinos are the second largest ethnic group of farm operators in the United States.
Looking for agriculture, horticulture food production, or related industry jobs? Start your search here
Want more Agriculture Facts? Click here
Follow us on Facebook and Twitter to get your weekly dose of Ag Facts.
Sign Up for Our Email Newsletter and get ag facts bi-monthly, plus new jobs in agriculture
Sources: