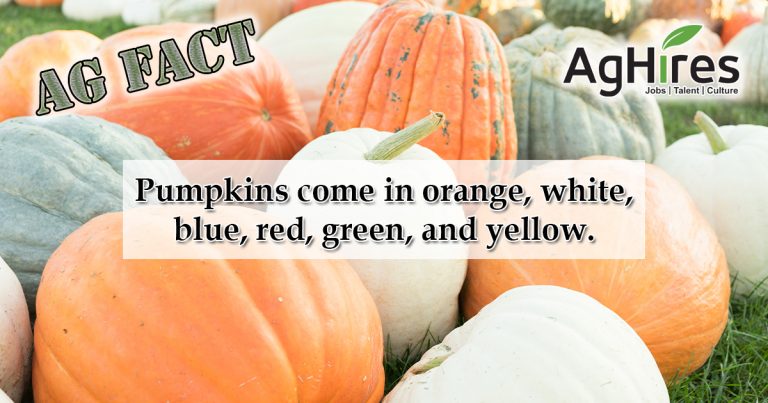 As we enter into the fall season, we're starting to see pumpkins starting to pop up on porches for fall décor. A fairly new fall decoration trend you may have noticed is white pumpkins. Did you know there are other colors of pumpkins? Check out these pumpkin facts.
The word pumpkin comes from the Greek word "pepon", which means "a large melon."
Pumpkins originated in Central America.
Native Americans cultivated and ate pumpkins long before Pilgrims landed in North America. Pilgrims learned how to grow the fruit from the Native Americans.
There are 45 different varieties. They come in different shapes, sizes, and colors.
Not only are there white, green, and yellow pumpkins, but there are also blue and red varieties.
White pumpkins are also known as the ghost pumpkin, albino pumpkin, Snowball, Casper, Cotton Candy pumpkin, and other nicknames.
While white pumpkins have been around for a while, Brent Loy, a professor at the University of New Hampshire, successfully bred a white pumpkin with a sturdier stem than other white variety pumpkins.
White pumpkins are orange on the inside.
Orange pumpkins have thicker skin than white varieties.
Illinois is the largest producer of pumpkins in the United States.
Illinois grows about 12,300 acres of pumpkins each year.
Morton, Illinois is the self-proclaimed pumpkin capital of the world.
Six states produce a majority of the pumpkins -

Illinois, California, Ohio, New York, Pennsylvania, and Michigan.

The tradition of carving pumpkins started in Ireland where they would carve faces into turnips to scare evil spirits away during Samhain, a Celtic holiday when it is believed spirits of the dead would walk to the earth.
Early settlers would dry pumpkins shells, cut them into strips and wove them into mats.
Want more Agriculture Facts? Click here
Follow us on Facebook and Twitter to get your weekly dose of Ag Facts.
Search Vegetable and Fruit Jobs.
Sign Up for Our Email Newsletter and get ag facts bi-monthly, plus new jobs in agriculture.
Sources:
The Spruce.com
University of New Hampshire
The Daily Meal.com
AgHires
Farmers Almanac