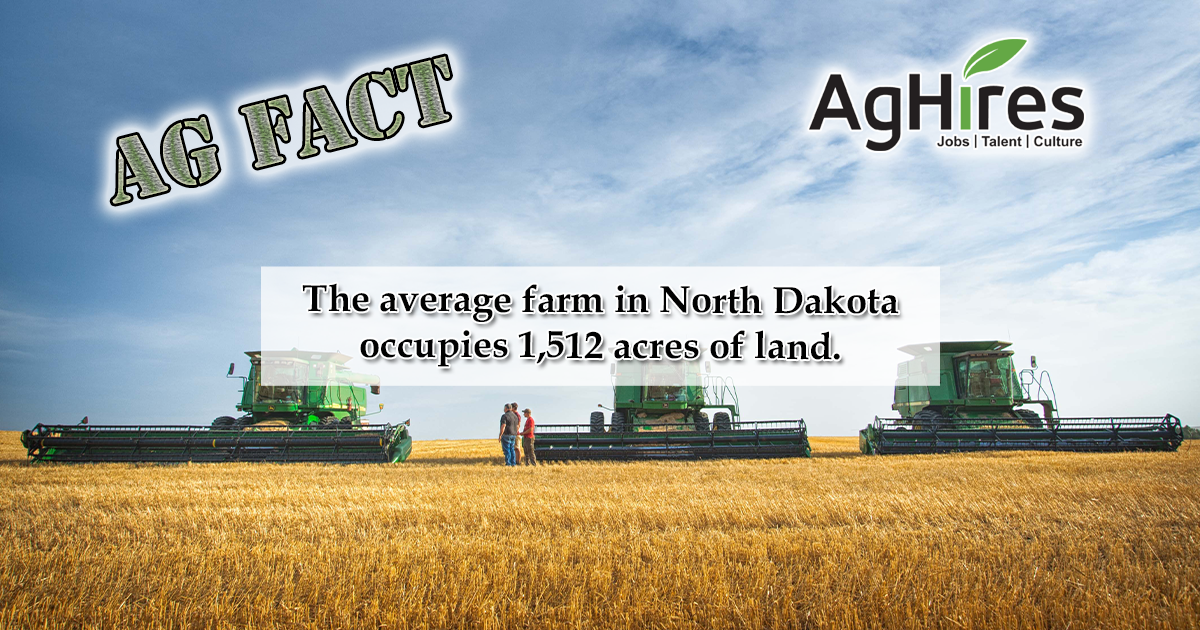 With about 90% of the state's land dedicated to farms and ranches, you can bet that some of your favorite commodities come from North Dakota. Curious about what The Peace Garden State has to offer? Keep reading to learn 12 agricultural facts about North Dakota!
In 2020, the state led the nation in the production of honey, canola, pinto beans, rye, flaxseed, and durum wheat.

89 percent of the total land in the state is occupied by farms and ranches, which compromise 39.3 million acres of land.

In 2019, North Dakota generated about $7.6 billion in agricultural cash receipts with soybeans, wheat, and corn being the highest valued commodities.

The Mandan Tribe grew corn, squash, sunflowers, tobacco, and pumpkins along the Missouri River.
To lure settlers to the state, North Dakota was portrayed as a farming utopia. From 1878-1890, the population grew from 16,000 to 191,000.
In the 1800s, North Dakota's economy depended on wheat, so the crop was dubbed "King Wheat."
There are about 1.83 million beef cattle and calves in North Dakota, which means there are more than two cattle for every resident.

The state produces 40 million gallons of milk annually.

The average farm occupies about 1,512 acres.
North Dakota is home to 26,000 farmers and ranchers.
In 2019, 38% of the nation's sunflowers were grown in North Dakota, making the state the second-largest sunflower producer in the nation.

In 2020, the state produced 38.6 million pounds of honey valued at over $61 million.
---
Looking for agriculture, horticulture food production, or related industry jobs? Start your search here
See Ag Jobs in North Dakota
Want more Agriculture Facts? Click here
Follow us on Facebook and Twitter to get your weekly dose of Ag Facts.
Sign Up for Our Email Newsletter and get ag facts bi-monthly, plus new jobs in agriculture.
---
Sources
North Dakota Department of Agriculture