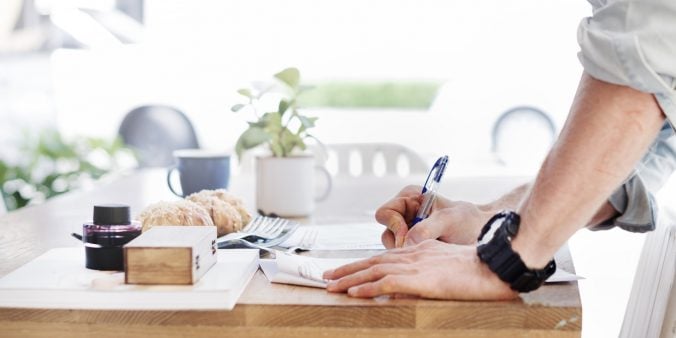 After a long job search and what feels like a million interviews, you finally landed a job offer. You're so excited you want to jump on the opportunity, but you need to take a deep breath and count to 10. You should have a clear mind to evaluate the offer. Follow these tips on how to handle a job offer.
Make it an official offer.
Even if it's not your top choice, you should always be appreciative to the hiring manager. If you come off less than excited, the employer may question if they have the right candidate. Make sure to ask for the offer in writing, so you can review the offer more closely. This will also make the offer more official!
While you're so excited that you want to start tomorrow, you should take time to review the offer before accepting. Take at least a day, but 2 or 3 isn't unreasonable. Make sure to agree on a deadline before you end the conversation.
Start with the money
For most job seekers salary is the most important consideration when deciding to take a new job. You want to make sure your new salary will fit your lifestyle and budget. However, there are other things to consider, such as commute time, bonuses, insurance, retirement, relocation, and more.
Let's start with commute. Is it a longer commute? Will you be spending more money on gas to get to work? Even if you're making a little less salary, are there bonus opportunities? Bonuses could make up for the lower salary. If you can, compare co-pays and deductibles with your current insurance plan and your new insurance plan. You'll also want to factor in the retirement plan. Do they have a company match? If you're relocating, does the new employer offer relocation assistance? If not, will relocation fit into your budget?
Consider the company culture.
We spend majority of our time at our jobs, so you want it to be a good fit. If you don't feel that you got a good understanding of the culture in your interview, ask to do a tour. Consider the environment. Do the employees seem happy? Are there any opportunities for advancement or additional training? Read more about discussing the company culture here.
Think about the work/home balance.
A good work/home balance is important, so you'll want to consider the whole package. Will you be able to spend enough time with your family? Think about vacations, holidays, personal days, etc. Is there flexibility with your job? Are you able to work from home occasionally? Is there any travel required?
Negotiate the job offer.
Make sure to get any questions answered before accepting the offer. Negotiate if needed, but be reasonable. If you get too greedy the employer will likely withdraw the offer. If they're willing to come up on the salary, don't go back and ask for more. Read more about negotiating the job offer.
Finding the right job can be a difficult task, so you don't want to accept just any job offer without considering all of the angles. Take a deep breath and set aside your excitement for a couple days to think about the offer with a clear head, so you can make the right decision for you and your family.
To get more tips and resources, check out the Ag News and Tools page at AgHires.com!