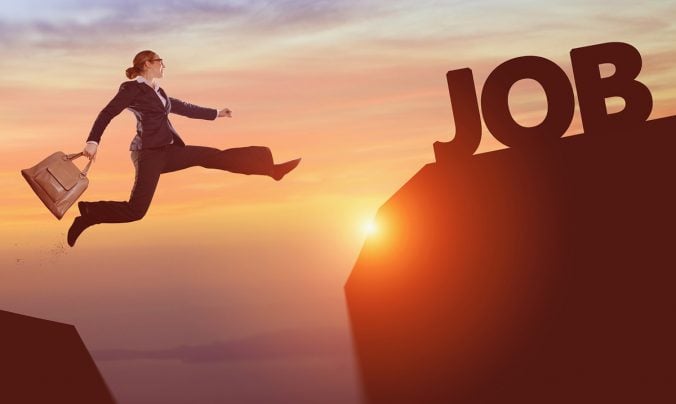 The days of staying at one job for decades are behind us. Today, 64% of job seekers agree that job-hopping is beneficial to their careers. However, baby boomers, those born between 1957 and 1964, held an average of 12.3 jobs between the ages of 18 to 52. Seventy-five percent of job seekers between the ages of 18 to 24 believe that job-hopping is beneficial. Meanwhile, 51% of job seekers 55 and older view job-hopping as valuable.
So, are you job-hopping too much?
Around 44% of managers will not hire a candidate that changes jobs too often. The majority of executives polled said that holding six or more jobs within a ten-year span is too much. However, 51% of CFOs in larger companies said that a history of frequent changes is not important if the candidate is the right fit.
When does job-hopping hurt you most?
Your jobs don't have a pattern. If your resume has no clear direction to a career type, you may be job-hopping too much. Your resume shouldn't show several unrelated jobs. While you don't have to climb the ladder, your resume should be consistent. For example, you don't have to work for an equipment dealership as a service technician. But you should have a similar type of job, such as an irrigation technician or an engineering role.
While you can change the direction of your career, don't go from mechanic to food safety to administration to mechanic again. This can send the message that you don't know what you want for your career.
Show forward movement. Again, you don't need to climb the corporate ladder with every job; but your resume should show that you changed jobs for a better opportunity. Better opportunities can include an increase in pay, an upgraded job title, or a chance to learn new skills. No matter the reason, it should be clear on your resume.
You're changing jobs too frequently. You should hold a job for years instead of months. If you've stayed at multiple jobs for months at a time, it can be difficult to justify during an interview. Employers don't want to invest in a new hire if the candidate will be around for months. Of course, life happens. You might get laid off or a family matter could occur, and you need to leave a job after a short time. However, don't make it a habit. It's hard to learn new skills and gain traction in a new job after only a few months.
Around 46% of job seekers say they fear job-hopping will be perceived as a flight risk. But as long as you're changing jobs for the right reasons and at the right time, you shouldn't have any issues explaining these changes. Check out Don't Hide Resume Gaps for more tips to help resume gaps and job-hopping.
Get more Career Tips here or follow us on Facebook and Twitter.
---