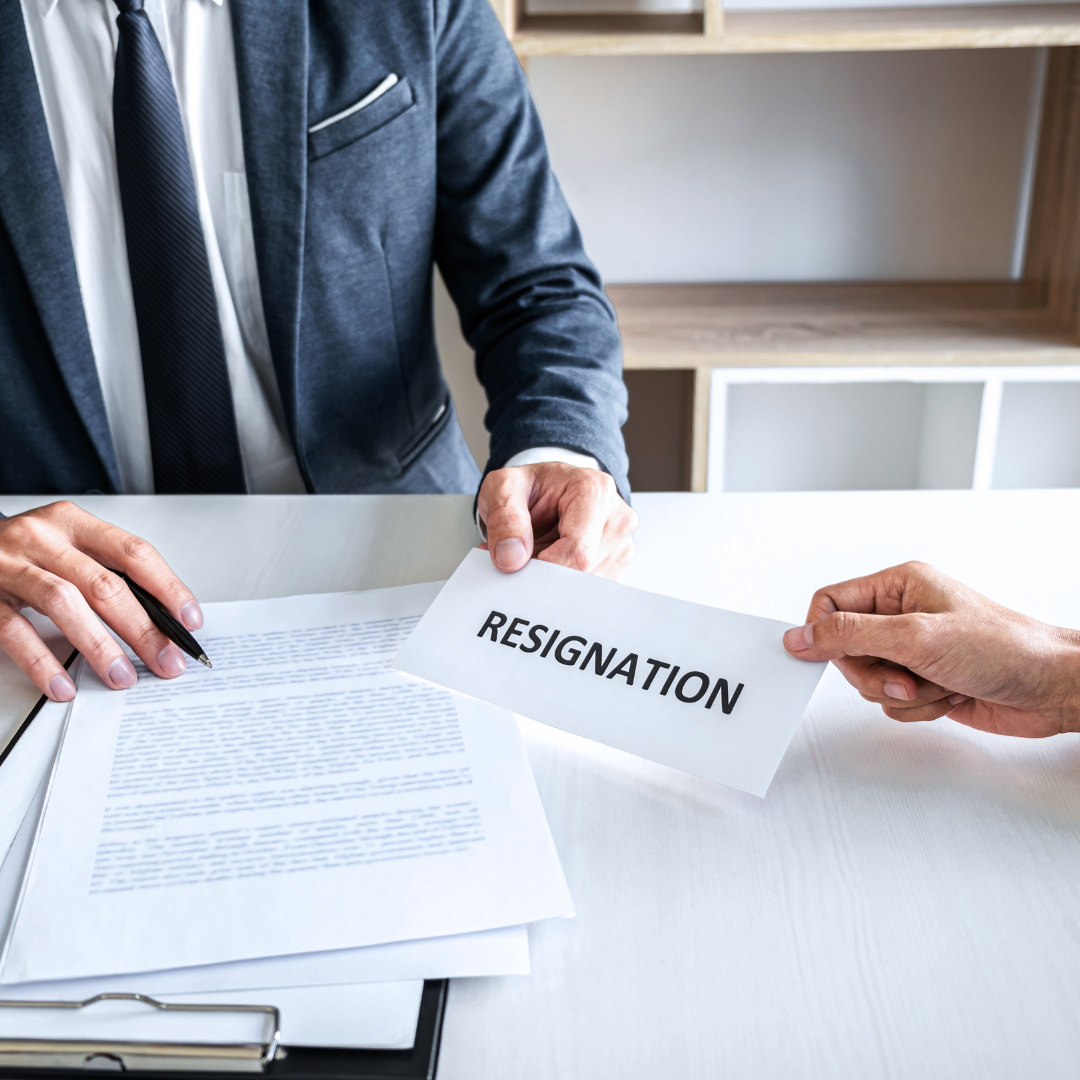 Resignation letters are becoming more common as the average time an employee spends at a company continues to decline. The U.S. Bureau of Labor Statistics estimated that in 2022, employees spent an average of 4.1 years at one company before moving on, and only 28% of employees spend 10 years or more at one company. If you find yourself switching jobs, end your employment on a positive note by writing a professional and short resignation letter.
How To Write a Short Resignation Letter in 10 Easy Steps
Before you write a resignation letter, speak to your ag employer about your intent to resign. This is a courtesy as well as a smart practical decision. A discussion in person or over video chat gives you a chance to explain your reasons for resigning. You can also form a plan to transition your workload. A discussion gives your employer a chance to offer you an alternate (and potentially more desirable) position at the ag company.
Speaking to your boss beforehand allows you to keep your resignation letter professional and short. A resignation letter should be no longer than two to three brief paragraphs. Here are 10 steps to ensure your short resignation letter contains only the information it needs.
1. Clearly State Your Intent to Resign
After addressing your letter to your ag employer, open with a clear and simple statement that you are resigning. One example is: "As we discussed previously, I am resigning from my role as [job title.]" Another common phrasing is: "Please accept my resignation from my role as [job title.]"
2. Provide the Date When You Will Stop Working
The first essential piece of information is the date of your last day of work. To phrase this section, try: "My last day of work will be [date,] which provides [X] weeks notice."
The standard notice period for a job is two weeks, but some agriculture companies may have longer recommended notice periods of 30 or 60 days. While it's not legally mandatory to give notice, you likely won't be able to list the company as a reference or be rehired at the company if you resign on the spot. 
3. State Basic Work Transition Plans in One Sentence
In a few words, record your basic transition plans that you discussed with your boss. This might be transferring a project you were working on to a co-worker or wrapping up an ongoing project before your last day of work.
Some companies appreciate when resigning employees stay to help train their replacement. If you will be training your replacement, state that briefly.
4. Give a One-Sentence, Neutral Reason for Your Resignation
It's considered unprofessional to go into detail about your reasons for resigning in a short resignation letter. Instead, discuss these reasons with your boss or with HR in an exit interview. Give an emotionally neutral and brief reason for your resignation in your letter. This might be that you intend to switch fields or explore a different facet of the ag industry.
If you're writing a resignation letter for personal reasons, there's no need to go into any detail on that front. Simply state that after difficult deliberation, you've decided to resign for personal reasons.
5. Thank Your Ag Employer for the Experience and Opportunities Provided
Every previous section of your short resignation letter should be roughly one sentence. When thanking your employer for your role and its opportunities, however, it's acceptable to go into a small amount of detail.
Avoid any emotional language, such as how sorry you are to leave the company or how you will miss your co-workers. Instead, mention a few specific projects you're proud of. For example, you might say: "Thank you for the opportunity to work on interesting and challenging tasks, such as [specific project.]" Alternatively, you can list a department you enjoyed collaborating with or something notable you accomplished while with the company.
6. Conclude the Resignation Letter
Now that you have all of the required elements, conclude your resignation letter with one polite sentence. Wish the company and staff the best going forward and provide a contact email for further questions if desired.
7. Format the Resignation Letter
Resignation letters should be formatted in the style of a formal business letter. The date you will hand in the letter should be in the upper left corner. Write your name, job title, company and company address on the following lines.
Address the short resignation letter to your ag employer with a traditional "Dear [Name]" salutation and conclude the letter with "Sincerely, [Your Name.]" The letter should be single-spaced in a professional font with line breaks between paragraphs.
8. Set the Resignation Letter Aside Overnight
One helpful tip for all business writing is to write a draft of any important letter or message a few days before you plan to send it. Reading your words over with fresh eyes often reveals errors, redundancies and sections you can phrase more smoothly. 
9. Edit and Trim the Resignation Letter a Final Time
Return to your short resignation letter and see if there are any extra words or clauses you can remove without affecting the content. Remember that the goal of a good resignation letter is to be as brief and neutral as possible while hitting all of the essential points. 
10. Proofread the Resignation Letter
Proofread your resignation letter for typos, spelling errors, double spaces, and grammar errors before turning it in. Proofreading software can help with this step but be careful of incorrect suggestions. Look up any suggestions that seem suspect.
Find Comprehensive Job Information, Ag Job Listings, and More Career Tips
In today's agriculture job market, it is no longer standard for employees to stay with one company for decades. Most people are writing more than one short resignation letter in the process of growing their ag careers. Switching jobs or finding a new job after resigning can be intimidating, but it can also bring exciting opportunities. At AgHires, we're passionate about matching skilled candidates with the best jobs across the agriculture industry. Browse more of our career advice for tips on choosing the right job, writing a resume, succeeding in interviews, and more.