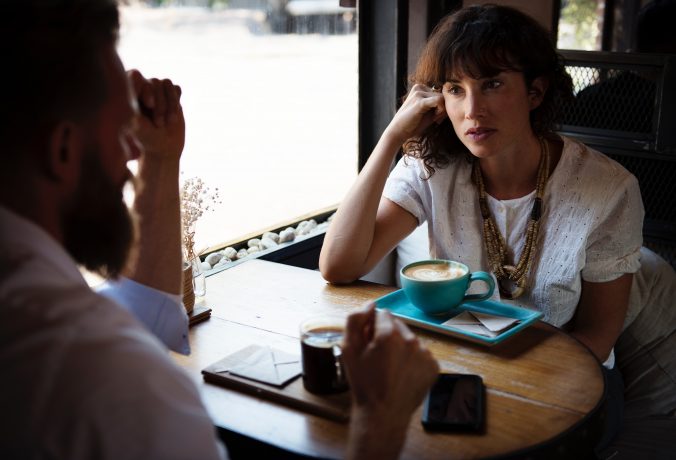 You've completed the first interview and have just been called for a second interview! Congratulations!
Second interviews go more in-depth about the position as well as your skills and qualifications. You may be interviewing with the same person or could face a panel of multiple people from different areas in the agribusiness. No matter the format, it can seem daunting.
Here are some tips to help you ace your second interview.
Review Your First Interview
First interviews are typically introductory, meaning they won't go into much detail and last shorter than a second or third (fingers crossed) interview. This means there is less time to expand on certain topics, the second interview is your time to shine! Take a few moments to sit back and critique your first interview. You can even have a list of questions prepared to ask yourself after your interview:
What could have I elaborated on better?

Did I answer the questions in a clear & succinct manner? Did I ramble or lose my train of thought?

What skills or accomplishments did I forget to mention?

Were there any questions I couldn't ask? Be sure to write the questions down to ask in the next interview.

What am I going to do differently during the second interview?
Conduct Deeper Research
It is especially important to dig deeper while researching the company for your second meeting. If you already did some research on the farm or agribusiness as a whole before your first interview (which is recommended), focus on learning about the department to which you are applying. Use the company's website or social media profiles as a starting point for your research. If the department has a landing page on the site, that's a great resource to take advantage of! The department's landing page may have links to videos, press releases, names of staff members, and more. All this information can provide you with a well-rounded idea of who they are and what they do. Also, if the company has a newsletter, be sure to sign-up! As for role-specific research, if the job description mentions certain material or duties the position is responsible for, explore the agribusiness website or social pages for examples. Also, become familiar with your interviewer(s). If you can, use LinkedIn or the company website to learn about their role within the organization.
Prepare Yourself for Challenging Questions
Your second interview may be conducted by the position's department head or direct manager. Since they are familiar with the role's responsibilities and duties, the questions they'll ask will be more tailored to the position. Here are a few questions you may be asked:
Assuming we hire you, how will you establish yourself within the department?

What changes and knowledge will you bring?

How do you solve a disagreement with a colleague?

Can you describe a time in which you had to make a difficult decision?

Can you describe the management style you are most comfortable with?

How did your work impact your previous employer?

Out of all our applicants, why should we hire you?

How will you leverage your skills to successfully execute the required duties?
Be Prepared to Discuss Salary
The interviewer may mention salary expectations, if they do it is important to have a salary and a pitch prepared for why you deserve said amount to ensure you don't respond with an amount that is far too low. When planning a salary range there are a few things to keep in mind:
Conduct research on the average pay of the position in your area. Websites like Glassdoor or PayScale can provide an idea of what to expect.

Consider the company to which you are applying. Ask yourself "Is the business large or small?" "Are they a global agribusiness or a family-owned company?" These simple questions can help you manage your expectations.

Negotiate with a range. The range should be the lowest amount you'd accept to the top end of your expectations. Your true desired pay should fall somewhere in between those two amounts. Negotiating with a range is a great way to ensure you are not selling yourself short.

Take a look at your budget, expenses, and financial goals (long term and short term). Understanding your financial requirements is a smart way to determine your salary expectations.

Have an explanation prepared! The interviewer very well may ask you why you are asking for that amount. Having a professional and convincing response ready to go can raise your chances of getting what you desire.
More Tips
Prepare an Interview Pitch
You probably gave your quick elevator pitch at your first interview, but now you have more insight into the farm or agribusiness and the position so it can be more tailored to the job. Also, you will most likely be meeting with new people, so they'll want to hear your pitch as well. Think of your interview pitch as a way to start your meeting with a bang! Having a concise and direct statement can leave a good impression on your interviewer. When creating your pitch remember to:
Keep it between 30-60 seconds long.

Briefly explain who you are and why you desire to work for the company.

Focus on how you can leverage your skills to fulfill the business' goals.

Practice your pitch with your friends and mentors. Have them critique and offer suggestions to ensure a solid statement.
The Night Before
The day before your interview, compile all the materials you need. Print extra copies of your resume, references, and end-of-interview questions. Make sure you have professional clothing to wear to the interview. Choose your breakfast, and make sure all of your materials are in plain sight. These small actions can make your morning routine much smoother.
Get plenty of sleep the night before the interview. You're able to think more clearly when you're well-rested. Getting plenty of sleep will also help you refrain from yawning, which can signal disinterest or boredom.
Send a Thank You Email
It's common courtesy to send a thank you email after the interview has concluded. The email shows you are serious about the position and gives you an opportunity to reinforce your interest. It also shows you're aware of the interviewer's time.
---
Get more Career Tips here or follow us on Facebook and Twitter.