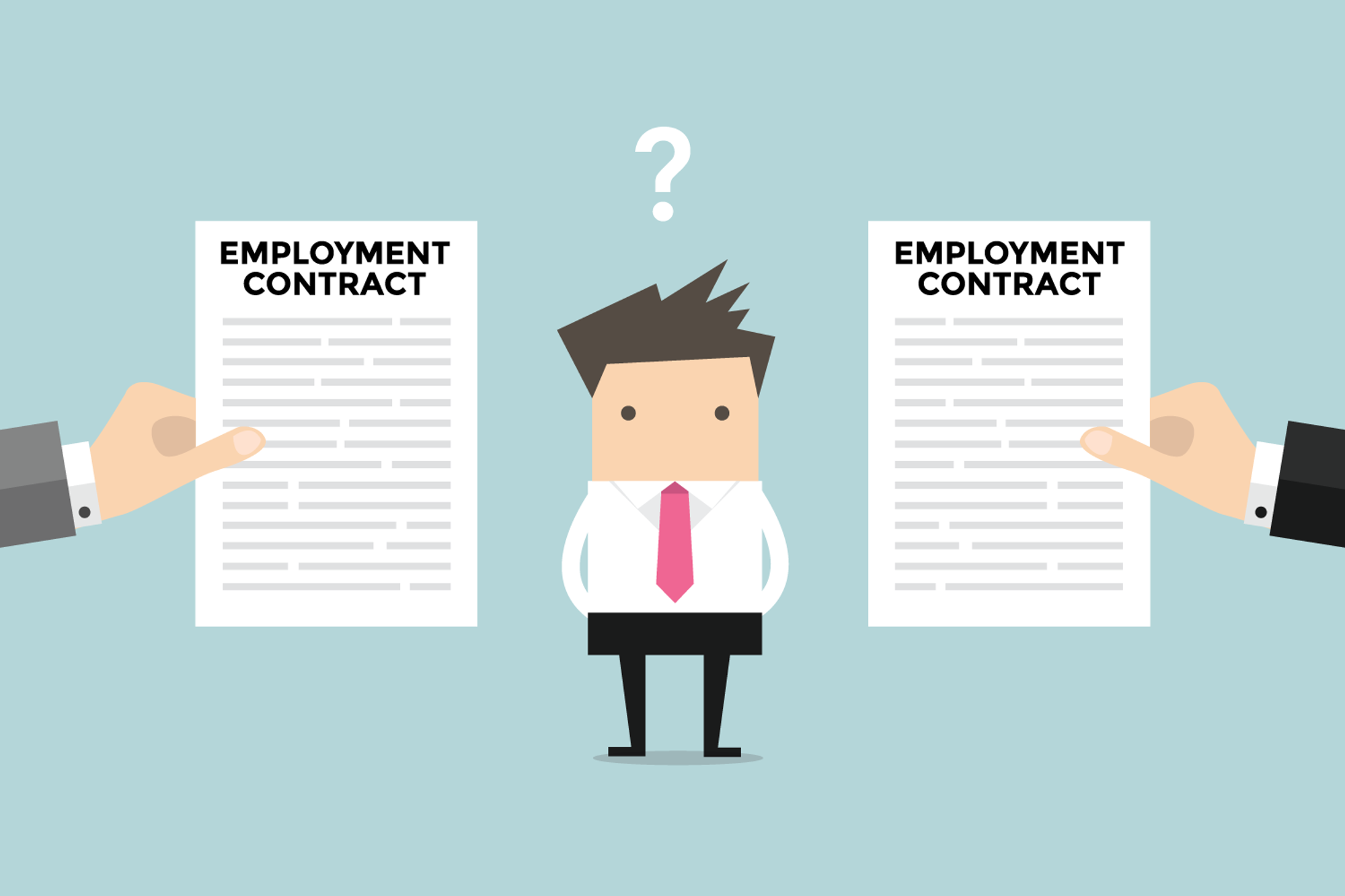 Having multiple ag job offers is great! But once you are provided with multiple offers, it's time to pick the opportunity that's perfect for you. Sometimes you know exactly which agribusiness you want to work for and other times the decision is a bit more difficult. Ready to take the final step in the interview process with multiple offers on the table? Here's how to manage them without overcomplicating the process.
Decide what is important to you
Receiving multiple job offers can be tricky to navigate but understanding what is important to you and your ag career goals will make the correct offer stand out against the others. Taking the time to pinpoint what you're looking for in an employer will provide a point of reference while comparing offers. Create a list of the 3-5 most valuable factors you desire in an agribusiness in descending order then use the list to assess each offer. Here are some example factors you may want to consider putting on your list:
Good salary/wage
Strong benefits package
Opportunity to grow within the organization
Remote work
Tuition reimbursement
Company culture
Location
PTO and vacation days
Bonus system
Job duties
When comparing offers, it is imperative to look at the bigger picture. It can be tempting to pick the job with the fattest paycheck, but does the position align with your ag career goals? Does the farm or agribusiness have a healthy company culture? These reasons and more are why you should properly vet a company during the interview process by asking questions, listening closely to the language and words used by the hiring manager, and conducting in-depth research. Don't wait until you get offers to start asking serious questions and taking notes. Doing so will make the comparison process less efficient and will cause you to experience decision fatigue. If you're applying to multiple positions, there's a higher chance you'll get multiple job offers, so be sure to get all the information possible before and during the interview process.
Ask for time
If you're in an interview and an employer presents an offer, don't hesitate to ask for a bit of time to make the best decision. Let them know that you are grateful and enthusiastic about the job offer and that you would like a couple of days to review the details of the written offer. Remember that honesty is the best path, inform the employers that you have multiple offers, and express your gratitude for each opportunity. The hiring managers will appreciate your honesty and will anticipate hearing back from you. When reviewing an offer, ask for an appropriate amount of time to make the best decision. Although you may desire more time to compare offers, forcing employers to wait too long for your decision can cause them to doubt your seriousness regarding the position.
What if I'm waiting on an offer?
If an employer has made an offer but you're waiting to hear back from another company, be transparent about your interest in the role and the presence of another offer. Being upfront with updates in your job search process will always be appreciated by interviewers and HR managers. Recently, one of our ag recruiters had a candidate reach out to them regarding an offer, here's what she had to say:
"I had a candidate call me to let me know that she had another offer on the table with a deadline of Friday, asking if I had an update or offer for her. I appreciated how direct she was as well as the open line of communication between us." – Katie B.
As you can see, being direct and politely asking for updates is the best route to take while navigating a potential offer. Making an employer wait too long while you wait for another offer can dampen their perception of you or even cause them to withdraw their offer. Instead, work efficiently and voice your needs to ensure you don't lose out on a great opportunity.
Trust your gut
At the end of the day, you must rely on your instinct. If you are partial to a specific agribusiness that meets your needs, it's probably the opportunity for you. Don't spend too much time over-analyzing the intricacies of each offer. Doing so can cause you to waste time and miss out on a great offer. Naturally, there is a bit of give-and-take when it comes to accepting a position. The offer that is right for you may not check every box, but if you can visualize yourself excelling and growing within the organization, don't be afraid to accept.
Express gratitude
Once you have made your decision, reach out to each hiring manager to inform them how grateful you are for the opportunity, but you have chosen to take a different job offer. Remember to never ghost an employer just because you're accepting another ag position. It reflects poorly on you and can sever your ties with the organization.
AgHires can help you find your next job. Search for jobs in agriculture, food production, horticulture, and other related industries at AgHires.com.
Get more Career Tips here or follow us on Facebook and Twitter.
Sign Up for Our Email Newsletter and get career and job search tips weekly, plus new jobs in agriculture.