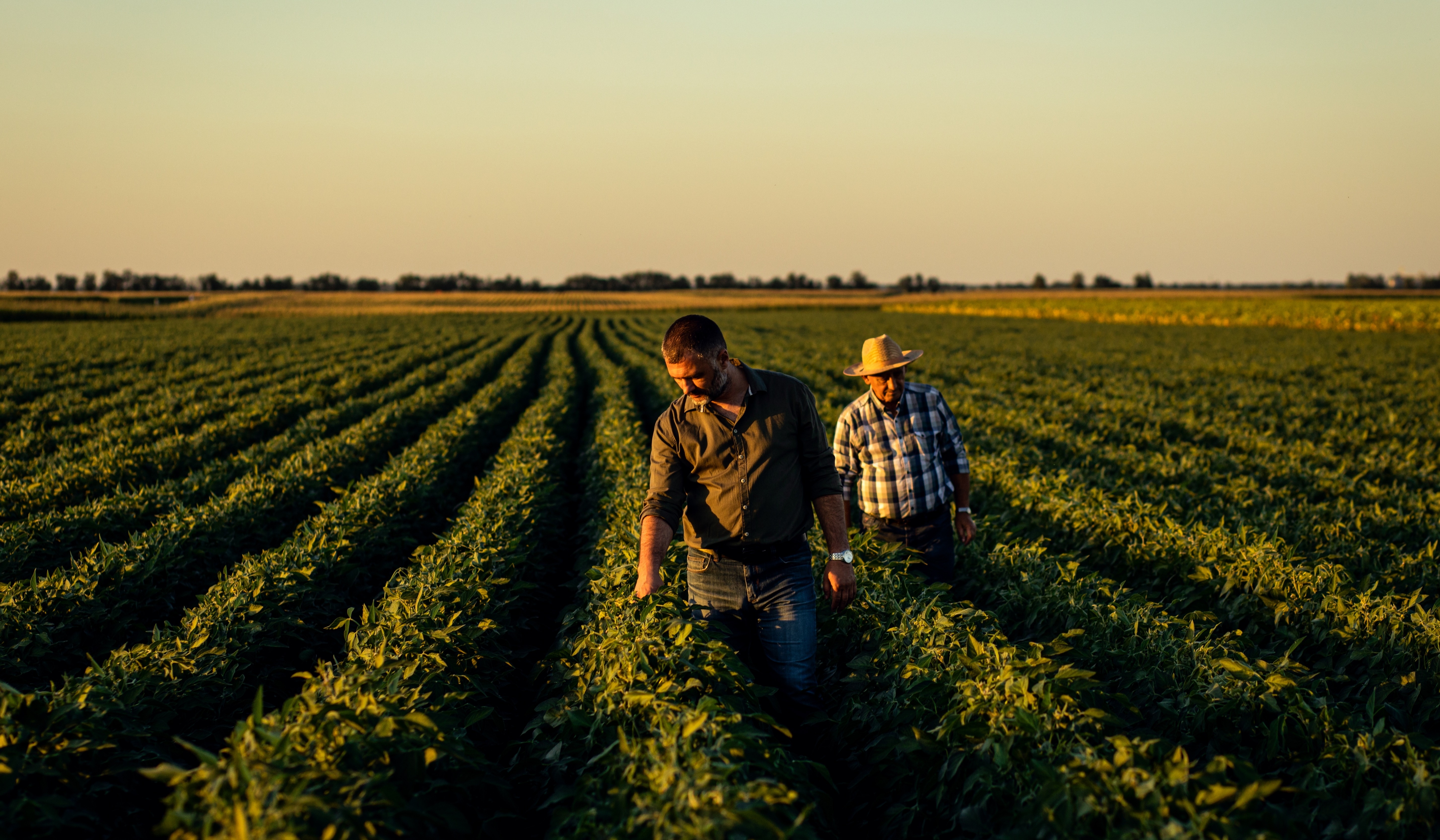 Over the last couple of years, the labor market has fluctuated drastically, and every industry is feeling that rollercoaster ride, including the agriculture industry. It's tough trying to find quality candidates that are willing to make the jump to a new organization. While not too long ago it seemed as if everyone was jumping ship from their current employer, however, many contributing factors are now causing job seekers to be more cautious.
The Great Regret
According to the Bureau of Labor Statistics, a new quit rate record was made in November and December 2021, rising to 3%, in what has been called the Great Resignation. Just like any trend, the great resignation has ended. However, now it has taken a turn. New studies show that those who have acted impulsively to quit their jobs are now regretting their decision. About 1 in 4 people who have quit their job in the last year have regrets. While over 40% of those who left for a new opportunity say their new job is not living up to their expectations.
These candidates may have learned to take their time when considering quitting their job, and now are being extra cautious. Since many candidates have just left a job, they're not likely ready to leave another, which is going to make the talent pool smaller. They are also going to take their time finding a new job that checks all their boxes. While, hopefully, they've learned to consider all the possibilities when it comes to finding a new job, it does slow down the hiring process.
Bystanders of the Great Resignation
Those employees that did not participate in the Great Resignation, watched their coworkers, friends, and family quit their jobs. Many of them may have been envious but didn't want to take the plunge. However, now they are watching them regret their decisions. This is causing these candidates to approach a new opportunity with caution. They don't want to take a leap and regret their choice. They feel safer staying put.
Recession Concerns
The looming recession is also causing candidates to hesitate. While we may have hoped the economy would have leveled out after 2 years of disruption due to the Covid-19 pandemic, other factors have dashed those hopes. While experts are divided on the probability, many people have concerns that a recession is in our immediate future.
With the possibility looming, candidates are not going to act impulsively. Instead, they are going to carefully weigh the risks and rewards of changing jobs. They will consider if the agribusiness or farm will be a stable opportunity. Is there a possibility of layoffs, could the company close, or will they still have an income if the recession comes? Is the company culture a better fit than where they are currently employed? Is there a pay increase and is it worth the risk?
How to Hire During the Great Regret
With so much hesitation from candidates, it's making it difficult to find quality candidates in the agriculture industry. In today's job market, finding candidates for your open positions feels like an uphill battle. We're finding that job seekers are applying to roles but are taking extra caution with which role they will move forward with. So, how can you fill your current openings when everyone is afraid to move?
Train the Right Person
If it's a struggle to find candidates willing to take the leap for a new job consider hiring outside of the industry or hiring more junior employees, and spend some extra time training. Ensuring that your training is efficient and effective will allow you to bring new hires up to speed quickly and keep your agribusiness or farm competitive in the market.
Also, look within your current team and promote from within. You might already have the right person for the job with some extra training. While most Farm Managers or Head Growers will roll their eyes at the mention of training, it's essential in this labor market. Think of it this way, training is sharing knowledge and teaching employees to perform their best. It may seem daunting, but it doesn't have to be complicated.
Look for Inherent Traits
Remember, it's not always what is on the resume that is important. Yes, you want your employees to have the skills and know-how to do a job, but you also want a candidate that fits your company's culture. Their resume doesn't show you what their work ethic is like or if their personality will mesh well with your team.
Finding the right people with the right attitude can make all the difference in your hiring strategy. In ag, we want candidates that have a strong work ethic, are passionate about their work and have the energy and enthusiasm required to do the job. Other industries also attract those candidates, such as the military and construction industry. They also have skills that can easily translate into the agriculture industry.
It's All About Your Culture
Your organization's culture is ultimately what will attract quality candidates to your farm or agribusiness. Today's candidates want to know what it's like to work with your team on a daily basis and if will they fit in with the environment. Filling your team with employees that have similar values, behaviors, and communication styles will help your team and ag business be successful.
Showcase your culture in your job descriptions and during interviews. Don't just tell them what it's like to work at the organization but give them examples, so they can gauge for themselves. Use the language in your job descriptions to attract the type of candidates you want. Avoid buzzwords that have lost their meaning, like "we're a family" or "fast-paced environment". Instead, use real examples from your farm or agribusiness to showcase your culture. Adding something like, "Sundays off to encourage a healthy work-life balance" or "company events to encourage comradery." Mentioning certain benefits such as "paid paternity time off for expectant mothers and/or fathers" is a great idea to show what you're all about.
Go beyond just the compensation and insurance benefits. Do you offer opportunities for continuous learning? Do you have a rewards program or offer bonuses? Do you go beyond the industry standard with any of your benefits? Do you offer any flexibility in the off-season? Any range of benefits showcases how an organization treats its employees.
Conclusion
It's a challenging time to hire agricultural candidates with so many factors for them to consider. While it can be challenging, there are ways to work through the obstacles and find quality employees to fill your team. It will take more work to publicize your job openings and reach out to candidates to attract them to your farm or agribusiness.
Hiring can be tough, but AgHires is here to help you attract and find THE hire for your farm or agribusiness. We are an industry-leading ag recruitment agency and job advertising company. We have an extensive network to help with everything from job advertising to full-service recruiting for your ag professional level and executive level positions. Contact us today to get started showcasing your ag business.