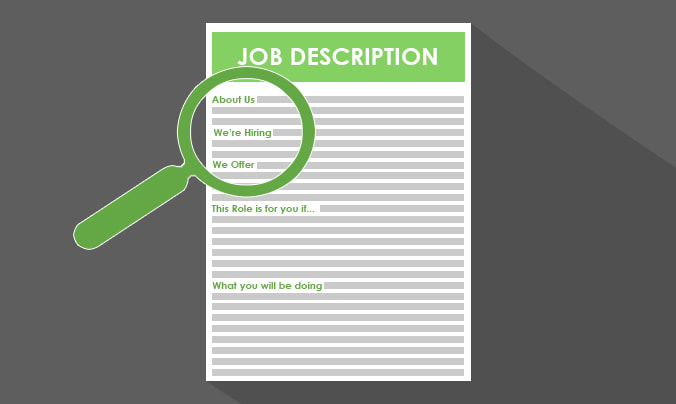 Writing a job description that thoroughly explains a role while still attracting job seekers is a tough balance. It's one of the hardest parts of recruiting new employees, especially as the job market continues to change and more candidates are being hired from outside of agriculture. Recently, AgHires conducted a survey consisting of 129 responses from active job seekers. The results were reassuring, but in some aspects, very surprising.

Creating a job posting can seem like a beast to tackle, but AgHires has nailed down the essentials and what to prioritize. Here are the top items which influence whether a job seeker applies.

Too Lengthy: From our survey, we found that 28% of job seekers believe job postings have too many requirements.

The Problem: Here is where the issue lies; employers are writing job descriptions that require countless requirements that are not always 100% essential. If an employer says that a role requires ten very specific qualifications and a candidate only meets 8, it's very likely they may rule themselves out as unqualified.

Fix the Problem: When working with employers on writing postings, we try to emphasize the essentials that are required to complete the essential duties of the role. Next time you write a new job description or revisit an existing posting, take into consideration factors such as education requirements may be substituted by relevant experience. Furthermore, maybe experience is not required, but an individual with passion, ambition and willingness to learn may be the best candidate regardless of experience.

Proper Title: Actively seeking candidates read dozens if not hundreds of postings to select the right position and company. When reviewing job descriptions, AgHires data suggests that 50% of candidates looked at the job title, with 42% looking at responsibilities.

The Problem: Often times a position can be mislabeled when listing a title in comparison with the job responsibilities. AgHires found that the majority of candidates begin their job search by using online job boards searching for specific industries and more importantly job titles.

Fix the Problem: Use simple and searchable titles, using keywords from your industry. Do your research by running a search of job titles of what other companies are using in your area. It might be the case that you have been seeking a Sprayer Operator for your organization and have had limited applicants. Often times, job titles can be regional and for the latter example, Custom Applicator may be a better option.

At the end of the day, make your job description concise and to the point. Use simple keywords and include enough information about the role and your company to entice the candidate. Most job seekers spend less than a minute reading a posting, so don't lose your top candidates over too many words or knocking them out with a few non-essential requirements. Evaluate what you have and always keep up with current trends on job titles. Consider current employees, did any of them come from outside of the industry or not meet the ideal requirements? Were they a success? Use these tips and you will surely enhance the candidate experience and responsiveness to your job postings.

Need help writing your job description, read our "Creating the Perfect Job Description" article, or contact us to today at info@aghires.com. Looking for more tips and resources? Check out the Ag News and Tools page at AgHires.com!