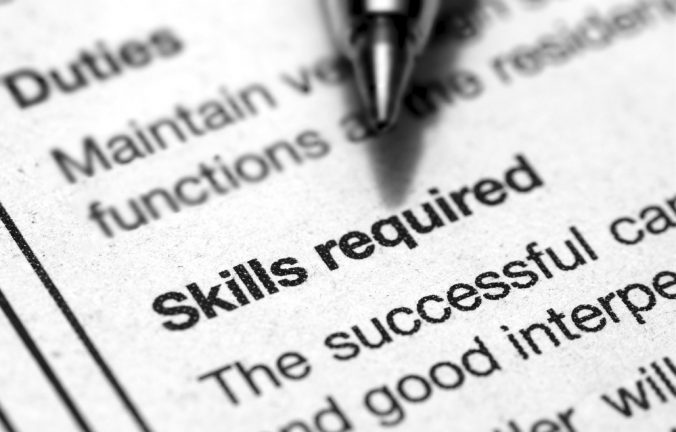 Make sure your job description is attracting the best talent.
​
Take a look at any job board or the career page on a company's website and you will most likely find uninspiring job descriptions that severely fail at their main goal: getting people to apply. Job descriptions have the potential to do so much, yet most barely elicit the desire to hit the "apply" button. How can you hire great talent if they're not even interested in reading about the job you're offering them?

You don't have to be a skilled writer in order to craft an alluring job description. You only need what you already have:
knowledge of the position, such as responsibilities and qualifications
an insider's look at what it's like to work for your company
what your company has to offer its employees
Let the highlights of the job speak for themselves. Include unique work perks, such as free lunch once a month, or if it's a traveling position mention which parts of the country (or world) they could possibly visit. Brag about how your company has an awesome benefits package or mention the sales incentives rewards program. Job seekers are looking for more than just a paycheck these days and how else will they find out what it's like to work for your company if it's not in the job description.

Too much information can be a bad thing. In order to avoid turning candidates off by presenting too much reading material, you should be able to summarize what you need to say in about a page or less. It should read smoothly and follow a format similar to this:

(Company name) is an equipment dealer or large farm, basic info on operation, size, locations, family-owned, years in business. No more than 2-3 sentences. Include a website link if you want to.

What we're looking for: A (Job Title) to join our (City, State) team. As a (Job Title), you will have the following impact on our company. Brief description of responsibilities and how this person will interact with other employees or customers.

What we have: List benefits, perks of being employed by this company, unique environment, benefits package and compensation, opportunities for advancement and training.

What you would be doing:
Typical daily responsibilities
Number of employees to manage if any
Travel requirements if any
Expected involvement with customers and company leadership
Goals that employee will be expected to meet
This job might be for you if you have:
List required qualifications here
Education
Certifications
Licenses
Required experience
Relatable Titles: Lingo changes from state to state and what you call a Store Manager may also be a Location Manager to someone else.

And there you have it. You're one step closer to hiring a great employee! If you need help hiring in agriculture and crafting the perfect job description you can reach out to AgHires at info@aghires.com.

Click here to download our FREE Job Description Template to help you write the perfect job description for your opening!