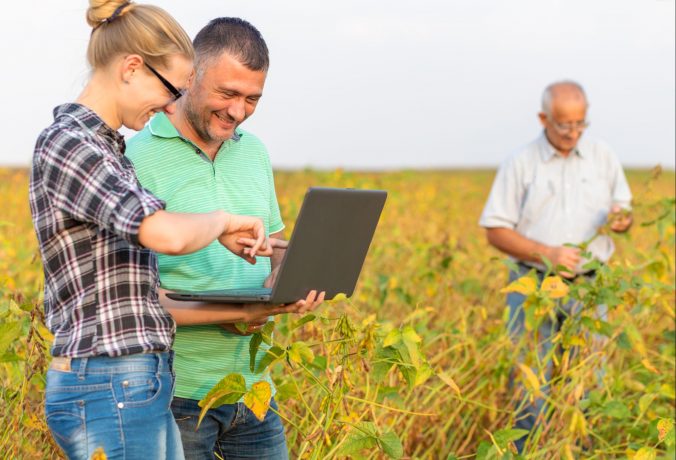 Farmers are known for being innovative, working with what they have to get the job done. Whether it's finding the extra expertise on crop nutrition or specialty equipment fabricated to fit your farm, farmers tend to know who to call. But as your operation works to improve efficiency and maximize resources, specialty talent is often needed to accomplish specific projects. Where do you go to create specialty technology equipment or to develop a custom app that tracks critical data for your farm?

Freelancers are here to the rescue. A freelancer is simply an individual who offers his or her services on a project and/or hourly basis with no expectation of long-term work. Within 10 years, experts predict, the number of freelancers will encompass more than 50% of the workforce. That doesn't necessarily mean that everyone will be freelancing full-time, but over half the workforce will be freelancing in some capacity. You will find experts in most areas of business, including bookkeeping, technology, app development, website development, social media, safety compliance, and more. There has even been a more recent movement on senior-level and C-suite freelancers. Think part-time CFO!

One way our farm clients have used freelancers in the past is by hiring someone to establish and improve Occupational Safety and Health Administration (OSHA) compliance. The individual worked with the owners to identify areas for improvement and developed safety protocols and procedures.

Other farms have had contractors develop custom apps that are specific to their farm's needs. Plenty of farms have utilized freelancers for website development and social media management. You could take the idea a step further and have someone help you with your marketing plan or connect with more landlords to rent ground.

The attraction of a freelancer is on-demand labor with special talent that can be hired on an interim basis, typically at a much lower cost than using a larger firm. The success of the project relies on two main factors: your farm's ability to clearly identify what outcome or deliverable you are looking for and your selection of the right freelancer for the project. The first step is to clearly identify and detail the project, including an expected timetable and what deliverables you expect at the end of the project.

There are several places to search and select individuals by areas of expertise. Freelancer.com and Upwork are two sites where you can enter what you are looking for, and they will showcase different freelancers, their backgrounds, ratings, and projects. LinkedIn, which has historically been known as a place to keep and maintain your professional network, now has LinkedIn ProFinder which also serves as a source to find talent on a per-project basis.

You will need to look carefully at the freelancer's background, including ratings, feedback from other clients, and their portfolio to see their prior success. You will also want to screen your freelancer, similar to conducting a phone interview, to learn more about them, preferably via video conference. Ideally, you would review their past projects, your current project, and vet out how they could go about completing the project.

If you are looking to develop any type of technology app or have an overall business strategy or other intellectual property you are looking to protect, have them sign a non-disclosure agreement. If you are looking to "test" an individual before you have them work on a larger project, ask them to work on a smaller project with a lot fewer hours to see how they perform and if they are the right fit for the larger project.

Freelancers are a great resource to utilize for small and large projects and can add talent and expertise on your team. However, just as it is with your full-time labor, you get what you pay for. Do your research to ensure you are hiring at the right level of expertise for the goals and deliverables you are looking to accomplish and invest in the time to ensure you're working with the right one.

Written by: Lori Culler, AgHires Founder/Owner
See more from the AG's HR Coach here.