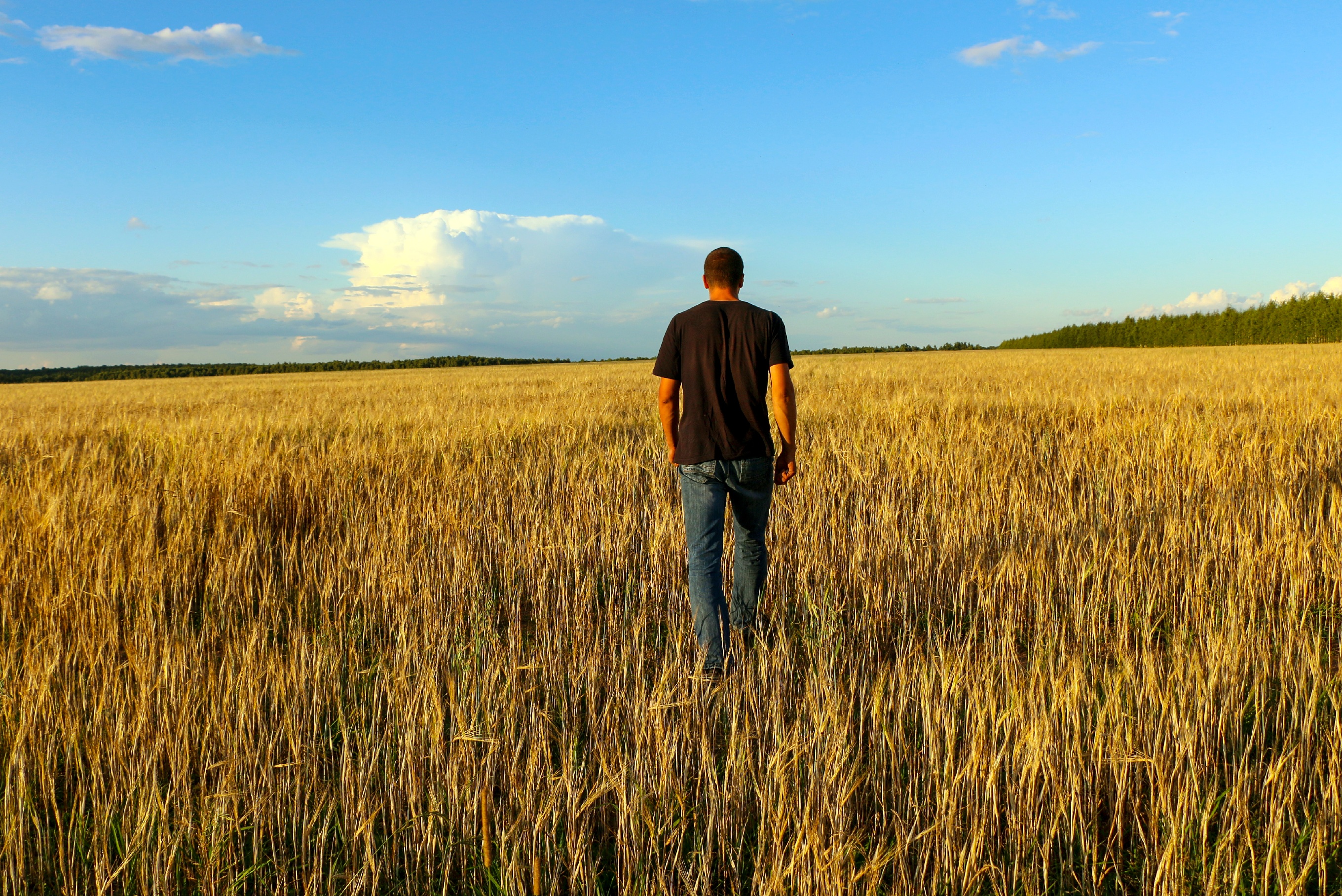 While agriculture recruitment firms and standalone agriculture recruiters can be key players when it comes to staffing your farm with quality candidates, you have a role to play in the procurement process as well! As the employer, you can make your posting and company far more attractive to high-quality candidates that are ready to join your team.
Below, we examine some of the top reasons your farm or agribusiness may not be attracting high-performers and provide helpful advice to secure all-star candidates for your next open position.
Write a Comprehensive Job Description
When asked what factors create a positive interview experience, candidates shared that an accurate job description that is aligned with the actual role in question landed at the top of their list in ways to create a positive interview experience - this is an easy way to ensure candidates enjoy their time with your organization!
Short descriptions that don't provide candidates with enough information can turn away ideal or quality applicants from sharing their interest in the role. Alternatively, it can overwhelm your search with too many candidates lacking the right qualifications, costing you and your agricultural recruiter more time, and money, away from doing what you do best - running your farm or agribusiness.
To set up the hiring process on the right foot, take the time to prepare a thorough and accurate job posting by outlining the daily tasks, responsibilities, and skills of the role. Pass along more information than you think you need to to your ag recruiters, who can help tailor the information to efficiently target the right candidates, and make it easier for those candidates to find you too.
Are you looking for someone in the short term or long term? Is there specific training required for this role or is it provided by your organization? What requirements are optional and which are required for someone to excel in the role? Is this a role someone can grow into if they don't have the right qualifications just yet? Who knows, maybe you'll attract someone from another industry with transferable skills, qualities, and interests to switch to agriculture.
When hiring an agriculture recruitment company to help with your job vacancy, continue to modify your posting with their feedback and suggestions, they will be able to provide helpful tips, highlight key components for the role, and get you those candidates!
There's a fine balance between knowing your business needs and the role you're hiring for inside and out, and ag recruiters know what works, and what doesn't, daily in the pursuit of finding the next great addition to a team. They're an excellent resource working for YOU, collaborate with them to fill your vacancy quickly and efficiently!
Aim to streamline the hiring process by taking the time to prepare this information for candidates so they have a comprehensive understanding of the job requirements and expectations, vital company values and goals, and growth opportunities for the role. It will save you from headaches and valuable time and budget lost in the future by avoiding turnover due to unclear scope of work, job title, duties, and responsibilities.
Further, this is a great opportunity to inspire interested applicants to join your staff by sharing more about who you are as an organization, what you do, and why you continue to work in agriculture. Highlighting these key points early on allows candidates to put themselves in the boots of the role, as well as the organization, and see what life could be like for them - whether they're currently working in the agriculture sector or not, whether they are familiar with your organization or not.
This provides invaluable relationship-building potential for the future while costing you little. Sharing relevant information regarding the job opening right off the bat will get suitable and tailored candidates interested and invested in learning more about your company's values, goals, and history. Additionally, they will show you who is willing to put in the work to do the research and to prepare for a future working with you - these are the players you want to join your team.
Check out our blog for more tips on writing an effective job description.
Include Salary Range
Before beginning the hiring process, job sites like AgHires.com allow employers to post potential salaries so candidates can determine whether or not they wish to pursue the hiring process with that employer. This standard has become what is expected of employers and is reinforced by the amount of tech-savvy applicants entering the agricultural recruitment arena.
If you opt to utilize an agricultural recruitment company instead of working with a job site, this is still a relevant issue, as many talent agencies work to publish all relevant details (such as salary and location information) ahead of time - giving candidates the most information possible to make an informed choice. Go ahead and list the salary as a range. You'll still have flexibility in what you offer candidates within the range, but invite more interested and invested applications through this clarity than if it was omitted.
Unfortunately in the agricultural sector, this is not a common practice, as a farm may not have the workflows and administrative components completely clarified and ready to present to potential candidates. Because of this, agricultural opportunities may be presented with less than the ideal amount of information, especially when it comes to salary information - normally handled by a human resource professional in a professional office setting.
Farms can empower high-performing candidates to reach out and apply by being as transparent as possible with simple details, such as logistical information and work location. Salary is a major component of a well-crafted job posting and should be determined and posted clearly. If there is potential for bonuses or promotions as well with extra seasonal hours and benefits packages, be sure to list that as well!
Another helpful blog about competitive pay and salaries: Ultimate Guide to Keeping Your Pay Competitive to Attract and Retain Top Ag Talent.
Ask for Relevant Information
While experience is an important factor in hiring a new employee, it should not be a barrier to a high-performing candidate - as the saying goes, you need it, to get it. By requesting applicants to showcase a certain skill set or interest in agriculture, you'll open up opportunities for individuals to apply - as opposed to restricting some of those interested by setting a strict credential of X years experience in a field or position - time spent, or lack thereof, does not necessarily correlate to performance or to comfort in an industry or a role.
Likewise, specific degrees or training allow for specialized knowledge but are not necessarily a replacement for ample hands-on experience. Look for transferable skills practiced in previous employment; team-leading, problem-solving, and project management, are some examples.
It'll allow you to find a well-rounded candidate you may have passed up on otherwise. It's important not to forget that each employer and role have different daily tasks, training requirements, and procedures. These are all learned skills that are easily taught to a candidate with the right outlook in getting the job done and done well - there are some attributes, like work ethic, you cannot train, and many more skills that are transferable from one role to another.
Let their resume and cover letter be a door opener to sharing more of their experience, character, and what they can bring to your table. A resume is a great starting point to finding the right employee to further your business, allow it to be that - a starting point to getting to know a potential employee better. See where the conversation goes with your applicants once you meet for the interview!
Simplify the Application Process
A complicated or lengthy hiring process discourages candidates from applying to a current or future position at a company, and likely won't lead to referrals for their colleagues in the agricultural industry to throw their hat in the ring. Communicate what information you need from applicants to fill this position, such as a resume showing unique experience, a cover letter showing specific interest, etc. If they're detail-oriented, they'll provide it to you in a clear manner as well.
When working with an ag recruiter, or working on your own, ensure the application process is laid out in an uncomplicated and clear way to avoid losing valuable interest from applicants. Whether you're targeting experienced candidates, or hoping to attract greener candidates, keep it manageable and inclusive.
Although some candidates will be very tech-savvy, many might not be, so give them the best opportunity to add their name to your candidate list by providing a straightforward solution to a sometimes complicated and overwhelming process.
Keep the process as easy as you can by giving clear instructions on what experience, requirements, and documents you are looking for regarding an application to the open role along with how to submit all documents on the platforms of your choice. Feel free to cross-post on multiple job sites, but connect them back to one account to streamline your review process.
Try to avoid adding additional qualifying questions that can deter candidates, especially if they are doubling up information already provided in their application documents. If you're asking for a resume and cover letter, qualified and interested candidates will take the time to tailor their application to suit the role in question which allows you, or your ag recruiter, to filter through candidates more effectively to find your ideal candidates quicker.
Although slightly controversial, consider removing any questions regarding criminal history and Ban the Box to allow a candidate's character and experience to be showcased on their current qualifications, not their past. Requiring this information to be disclosed on an application can turn candidates away who would otherwise be qualified and eager to take on, and excel, in this role.
While it has been standard practice to include this request for information, is it relevant to your role? If yes, there is always an opportunity to discuss with the candidate at a later point in the hiring process if they are fit for the role in question; what happened and when did it happen? Perhaps it was long in the past and is no longer worth mentioning. Taking this approach will allow you to form a more educated opinion on the candidate as a whole, as opposed to missing out on a high-performing candidate solely by the Box and their resume.
We break down the do's and don'ts of your application process in the blog The Problem with Your Application Process.
Continue to Communicate throughout the Hiring Process
Set yourself apart from other organizations in the agriculture industry by providing clear communication throughout the hiring process by first acknowledging receipt of their application, or making the effort to respond to all interested candidates whether they will continue in the hiring process at this time or not.
Even if it didn't work out for this role, making this effort will encourage applicants to reapply to either a position better suited to their skills in the future, keep your organization on their radar for further opportunities, and welcome referrals for other colleagues and associates potentially interested in joining a similar team.
Try to automate your system to efficiently confirm with the candidate when an application is received to reinforce confidence in the candidate's time spent on their application, without adding to your workload. Take the time to promptly communicate all next steps should you proceed with their application - no one likes waiting weeks without a response regarding their interest in a new role. The process is taking more time than you thought or previously shared with the candidate? Send the applicant a note to keep them updated on the expected timeline - it'll go a long way!
This is not only an opportunity for you to gain team members, but it's also a time for candidates to get first-hand experience on what they can expect from joining your team. How do you operate? What are your priorities? Put your best foot forward by making an effort to showcase your farm's values, professionalism, and care for those you work with - although it'll take a little more time, it'll pay off in the long run.
Candidates who have a positive interviewing experience with your organization are more likely to reapply for new positions, or refer open positions to colleagues and associates, especially if your organization has the option to hire students or new graduates - this is an opportunity you don't want to pass up!
Prepare Applicable Interview Questions
So you've got some great candidates for your farm and are setting up interviews (woo!), what is most important for you to find the next match for your business? And how will you keep your candidates invested as they learn more about your organization, the role, and how they may fit into it all?
While many applicants will prepare their answers for standard questions, feel free to throw a few curve balls to get to know your group of interested applicants better. When working with an agricultural recruitment firm, ensure you communicate key information to your ag recruiter regarding what information you're looking for, any concerns you have, and important questions you can use to make an informed decision on your future team. Try to keep your questions consistent from one candidate to another to have a level basis to evaluate all applicants uniformly.
This is a vital opportunity to get to know your candidates better - review their resumes and highlight experiences you find interesting or you can relate to further the conversation. Use examples from real, or fake, situations from the role in question to deduce how the candidate would fair, see where they would succeed, where they still have room to grow, and encourage asking questions for more of a dialogue than the traditional interview style to keep the individual engaged throughout the interview process.
Prioritize taking the time to communicate post-interview timelines for the next steps to stay on the same page with your candidate; if they're interested, they'll mark their calendars for when they can anticipate an answer and send a follow-up email thanking you for your time!
For more tips on the interview process, check out our blog: How to Conduct a Job Interview.
Learn from the Shortcomings of Others and Avoid Making Your Own
When given the opportunity to learn from someone else's shortcomings in business - take it and avoid making the same ones! Pose the questions - why are you looking to leave your current or last employer? What did you like most about your last position? What did you enjoy least about your previous position or organization? You'll learn more than you think about the interested candidate, from their values and goals to what YOU can do to keep them on your team, should you hire them - take note.
Whether they're looking for a salary increase, more independence in their daily tasks, or a change of scenery, you'll get an inside scope even before working with the individual as to what they value, what they hope to achieve, how they feel appreciated, how you can best retain them as staff and avoid rehiring for the same position shortly after bringing them on to your team, or over and over again, and in turn, saving you money and time.
It takes more time and funds to rehire for a position than to keep a great staffer engaged, looking forward to coming to work and doing their best - make a few notes on what is important to THEM in the workplace to stay on the same page and avoid unnecessary turnover where you can.
Use this as an opportunity for self-reflection on your organization and employee structure. What can you learn from candidates leaving other employers in the agricultural industry and how can you continue to retain the employees you value? How can you better your employee relations to continue fostering great work, dedication, and growth for your business and farm?
Keep Track & Keep Learning
While the goal of hiring in any sector is to keep employee retention high and staff changes low to mitigate your resources best, sometimes organizations are not that lucky, to no fault of their own or of their hired employees.
Nonetheless, instead of reinventing the wheel, keep a record of past job descriptions and interview questions as a reference to avoid reinventing the wheel, and better yet, continue to improve your hiring process with each new opening to be more tangible with your resources, build on your previous work and streamline the process moving forward. These can also be used any time there is a new role created to pull tasks and responsibilities from current roles.
Work with Your Ag Recruiter
While we cannot be experts in all fields, take the opportunity to lean on those who work day in and day out with resumes, interviews, and recruitment to fill vacant positions in agriculture so you can continue working on what matters most to you - your business and your farm.
Agricultural recruitment firms are a great resource to partner with and learn from to save you time, stress, and money in the short and long term. By handling your account, advising you, and providing you with helpful information for future postings, they can lend a hand so you can focus on your bigger goals along the way.