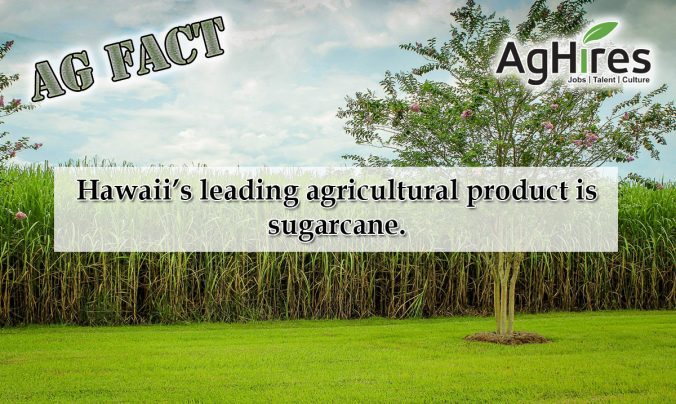 While Hawaii is best known for its stunning views, the state also has a variety of agricultural products. The leading product is sugarcane followed by greenhouse, nursery, and cattle. Check out more of these sweet Hawaiian agriculture facts.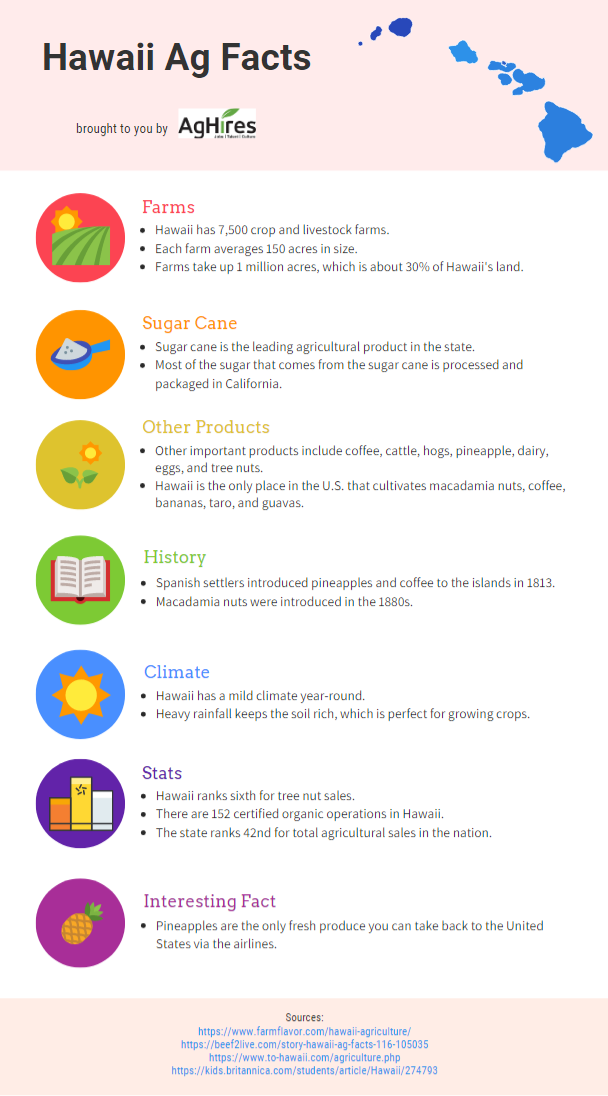 ---
Want more Agriculture Facts? Click here
Follow us on Facebook and Twitter to get your weekly dose of Ag Facts.
Sign Up for Our Email Newsletter and get ag facts bi-monthly, plus new jobs in agriculture.