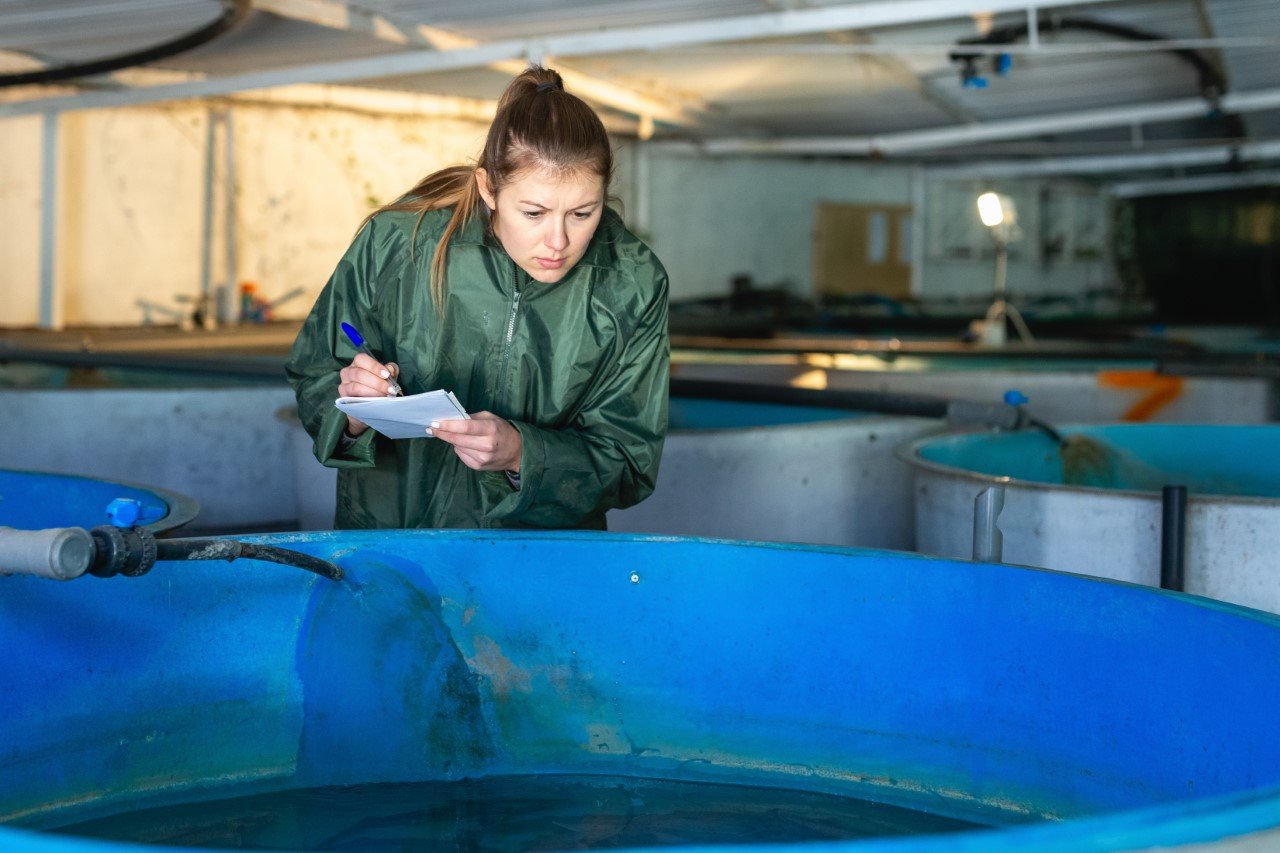 Overview
Fishery technicians work in many different settings, such as in the field, labs, and hatcheries. A fishery tech's main responsibility is working in hatcheries to breed native fish species to maintain healthy levels of marine populations. Most fishery technicians work for agencies at the federal, state, and local levels and private organizations. Their work is important because they preserve the habitats of marine life and support the fishing industry.
Types of Responsibilities
Breed and monitor fishes

Load hatchlings into tankers and relocate them to rivers and lakes

Use tracking systems or nets and traps to survey populations

Monitor water conditions and collect samples

Performs fish age and growth analysis

Collect fish broodstock
Clean aquaculture equipment, tools, and tanks

Prepare reports, organize data, and maintain records

Interview fishermen
Salary and Job Outlook
The average salary for fishery technicians is $24,611 a year. According to Zippia, this position is expected to grow 7% by 2028 and will provide 5,700 new job opportunities.
How to Become a Fishery Technician
Some fishery technician positions may require a bachelor's degree in an environmental-related field including:
Aquatic ecology

Marine biology

Conservation management

Fish and wildlife management

Aquaculture
If you're interested in becoming a fishery tech, conduct research on volunteer and intern opportunities at fishery management agencies and aquatic environmental organizations.
---
AgHires can help you find your next agriculture job. Search for jobs in agriculture, food production, horticulture, and other related industries at AgHires.com, or start your job search here.
Follow us on Facebook and Twitter to see recent agriculture jobs, career tips, and more.
Sign Up for Our Email Newsletter and get career and job search tips weekly, plus new jobs in agriculture.