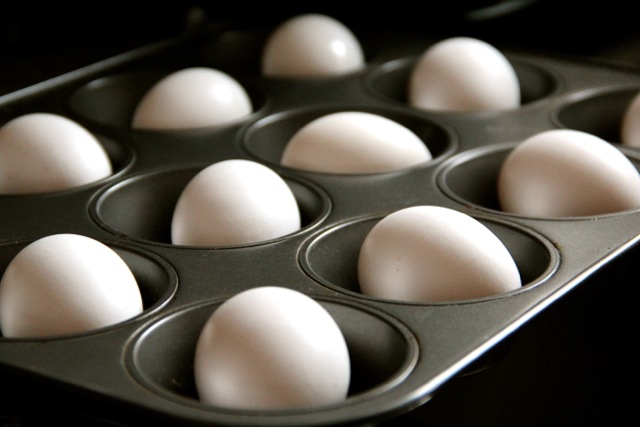 Easter is coming up! An estimated $16.4 billion is spent for Easter in the U.S. each year. The Easter egg is said to symbolize and represent joy, celebration and new life. There are expected to be 180 million eggs expected to be purchased for the purpose of dyeing and/or decorating.
If you're thinking about boiling water on the stove to hard boil your eggs you might be doing things the hard way. Check out this easy way to get "hard boiled" eggs with little work and no mess.
Preheat the oven to 325 degrees.
Put 1 egg in each of 12 muffin cups (using a regular muffin tin).
Bake in preheated oven for 30 minutes.
Remove the eggs from the oven and plunge them in a bowl with ice water to make peeling the eggs easier.
See the video below from the Food Network:
Want more Agriculture Facts? Click here
Follow us on Facebook and Twitter to get your weekly dose of Ag Facts
Sign Up for Our Email Newsletter and get ag facts bi-monthly, plus new jobs in agriculture