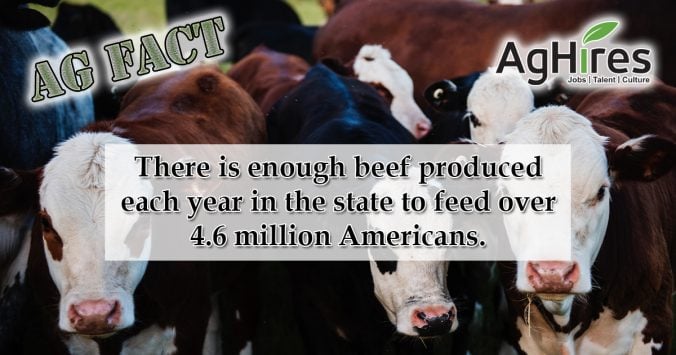 Arizona's agriculture has an interesting history. Agriculture in the state predates statehood by about 1,000 years. A tribe of HohoKam had a thriving farming community long before Arizona became a state in 1912. The tribe created an elaborate network of water canals that were used for irrigation, among other things, and it's still used today.
About 162,000 workers are employed in the agriculture industry in Arizona.
There are about 18,475 indigenous farmers and ranchers operating in the states. They make up about 57% of the ag operations in the state.
There are over 20,000 farming operations, with an average farm size of 1,312 acres.
Cattle and calves are the leading agricultural product in the state, followed by dairy production.
There is enough beef produced each year in the state to feed over 4.6 million Americans.
215 pairs of jeans can be made from 1 bale of Arizona gown cotton.
The state is ranked 2nd nationally for head lettuce, leaf lettuce, romaine lettuce, cauliflower, broccoli, spinach, and cantaloupe production.
Yuma is the winter lettuce capital of the world. Most of the leafy greens, broccoli, and cauliflower come from Yuma in the winter.
Arizona exports commodities to 70 countries and across the United States.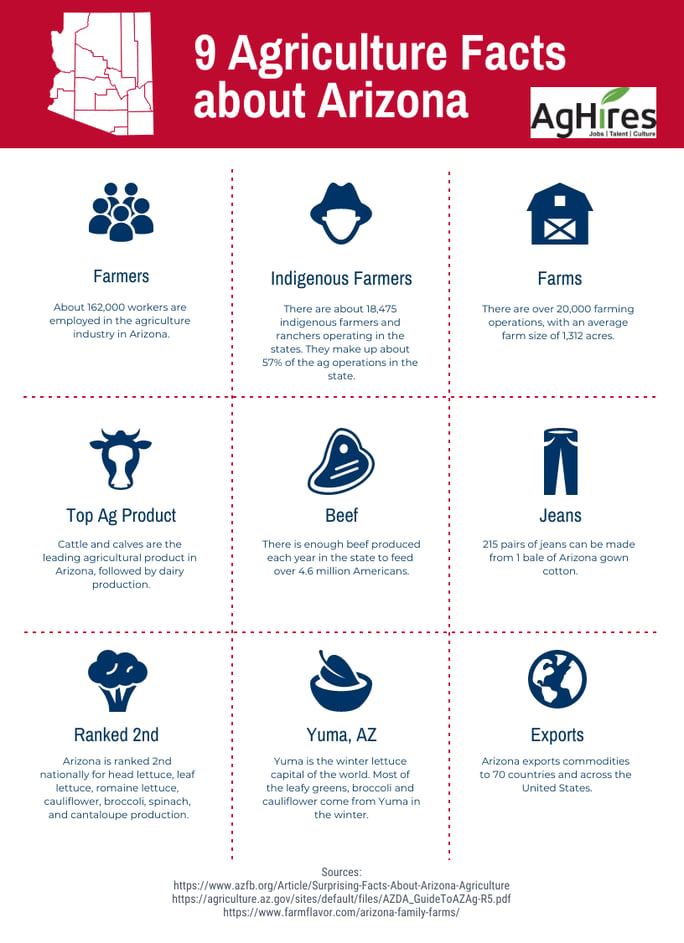 Want more Agriculture Facts? Click here
Follow us on Facebook and Twitter to get your weekly dose of Ag Facts.
Sign Up for Our Email Newsletter and get ag facts bi-monthly, plus new jobs in agriculture.
Sources
Arizona Farm Bureau
Arizona Department of Agriculture
Farm Flavor