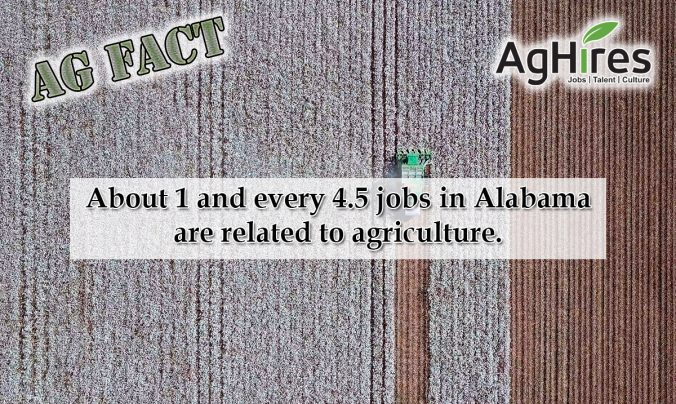 While Alabama is known as the "Cotton State", one of it's many nicknames, cotton only accounts for approximately 3.5% of the total farm and forestry income. The state leads in production of cotton in the United States. The state is also ranked 2nd in broilers, catfish and quail, 3rd in the nation for peanuts and sod, 5th for sweet potatoes, and 6th in the nation for pecans.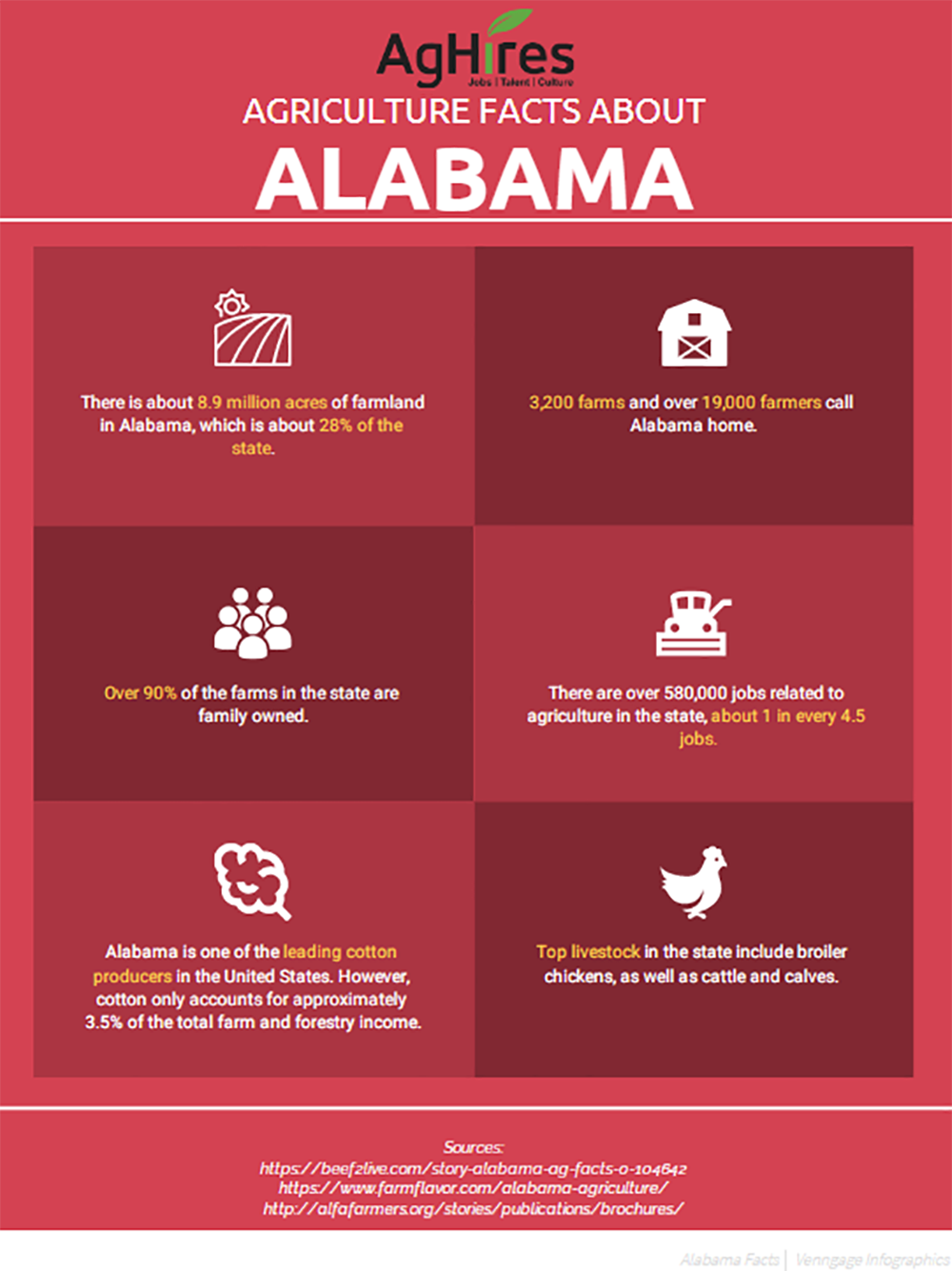 Want more Agriculture Facts? Click here
Follow us on Facebook and Twitter to get your weekly dose of Ag Facts.