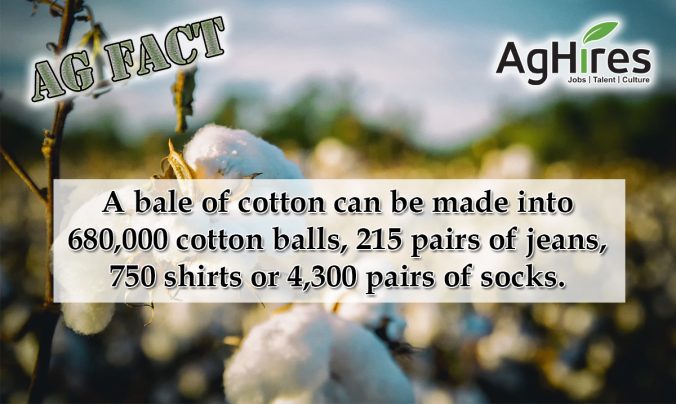 Cotton is more than just the fiber your clothes are made out of. It actually has many other uses as well. Check out these 6 facts you might not know about cotton.
Want more Agriculture Facts? Click here
Follow us on Facebook and Twitter to get your weekly dose of Ag Facts.