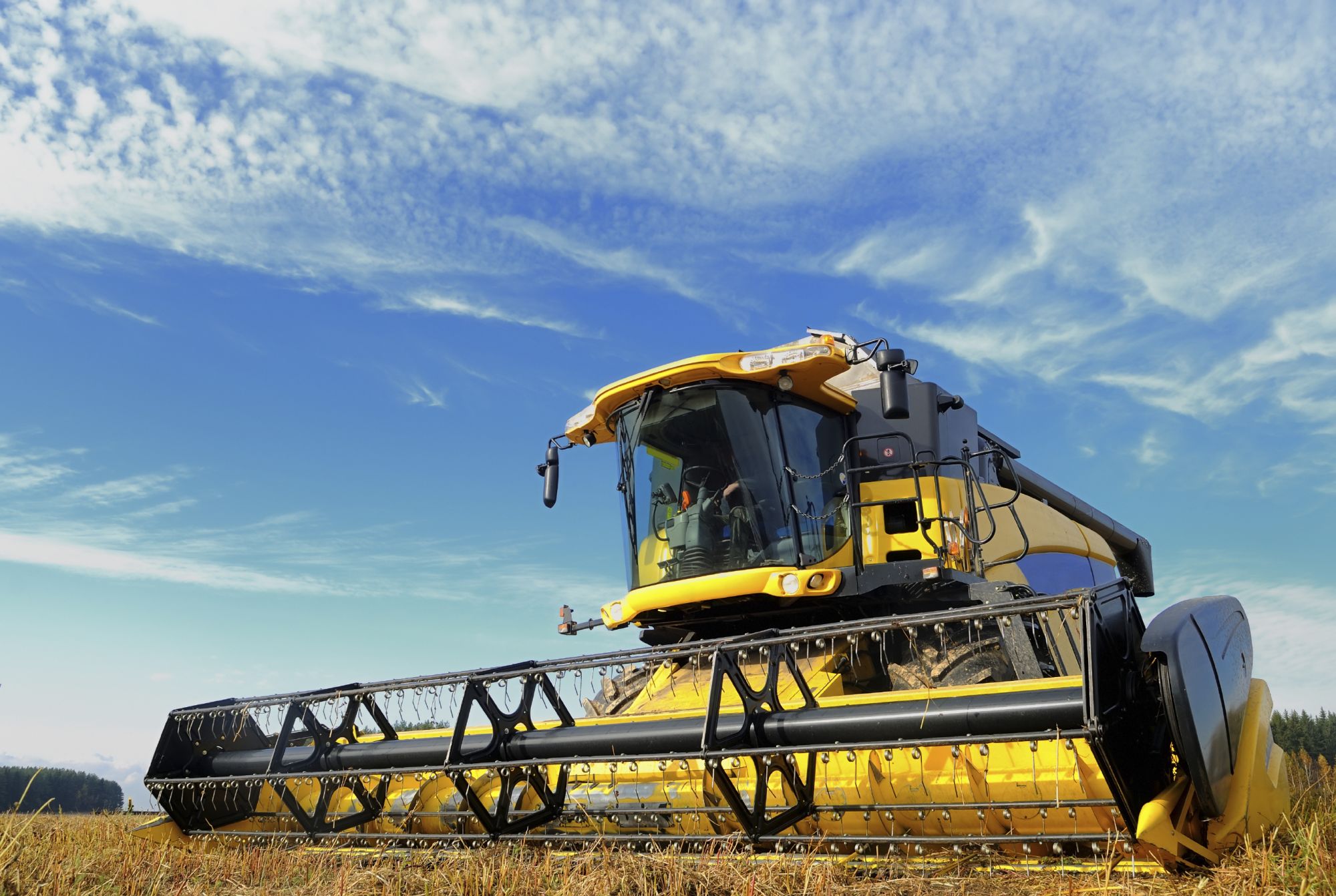 The agriculture industry offers many opportunities, and farm equipment operator jobs are among the most crucial. Operators directly impact the productivity of the agricultural sector and its adjacent industries. These professionals operate and maintain the machinery farmers count on to improve efficiency. Are you ready to pursue a rewarding ag career path that offers competitive pay, a strong job outlook, and the satisfaction of contributing to an essential industry?
Best States for Farm Equipment Operator Jobs
According to the U.S. Bureau of Labor Statistics (BLS), ag equipment operator earnings ranged from $28,370 to $51,700 annually in May 2022. Current job ads show even higher numbers. 
These states had the highest annual mean wages:
$47,860 in North Dakota

$46,060 in South Dakota

$45,860 in Michigan

$45,570 in Illinois

$45,470 in Maryland

$44,690 in Iowa
Several factors affect pay rates, but location plays a major role.
Best Industries for Farm Equipment Operator Jobs
The BLS also identified several industries that pay higher annual mean wages. Here are the top sectors to consider:
$50,390 for chemical manufacturing

$50,200 for merchant wholesalers handling non-durable goods

$48,420 for lawn and garden equipment and supplies retailers

$46,640 for support activities for animal production

$46,620 for management of companies and enterprises

Highest Paying Farm Equipment Operator Jobs
Not surprisingly, the job position also significantly impacts earnings. Prioritize these jobs if a high annual salary is a top motivating factor for you.
1. Senior Specialist Heavy Equipment Operator ― $79,806 Annual Salary
A senior specialist heavy equipment operator is an experienced professional in the agriculture industry who handles complex and large-scale farming equipment. Their role entails operating, maintaining, and repairing heavy machinery while adhering to safety and regulatory standards.
They often train less experienced operators, sharing their expertise and best practices. A thorough understanding of the machinery, excellent problem-solving skills, and the ability to handle high-pressure situations are key attributes of this role.
2. Heavy Equipment Supervisor ― $71,666 Annual Salary
A heavy equipment supervisor is a specialized professional in the agricultural sector whose primary responsibilities include managing and overseeing the use of heavy farming machinery. They ensure optimal and safe equipment operation, manage maintenance schedules, and troubleshoot mechanical issues. 
This is one of the best-paying farm equipment operator jobs and contributes to efficiency and productivity for the business. These professionals also train other operators and conduct quality checks. Beyond technical expertise, they must possess strong leadership skills. They are often responsible for coordinating teams of equipment operators and maintaining compliance with safety protocols.
3. Farm Hand and Equipment Operator ― Up to $68,000 Annual Salary
A farm hand and equipment operator is an experienced professional responsible for carrying out various duties in the agriculture industry. They perform manual labor, operate heavy equipment, maintain machinery, and irrigate crops. 
This role best suits highly organized people with extensive knowledge of farming operations and safety protocols. They must manage their time effectively and take the initiative in completing tasks with minimal supervision.
4. Baler Operator ― Up to $60,500 Annual Salary
A baler operator uses baler machines to compress hay and other material into bales. This role is responsible for setting up the equipment, ensuring it is in good working condition, and operating it safely. 
The job also involves the following tasks:
Transporting materials from one place to another

Maintaining records of work performed

Troubleshooting any problems with the machine
Mechanical aptitude and excellent communication skills are beneficial for this job. This work is often seasonal.
5. Tank Farm Operator ― Up to $46,00 Annual Salary
A tank farm operator has one of the most critical farm equipment operator jobs. This professional manages and oversees fuel storage tanks. The operator is responsible for transferring and controlling the flow of liquid from one tank to another, maintaining inventory records, monitoring gauges, and meeting safety protocols.
Tank farm operators use their technical knowledge of operations to quickly anticipate and remedy any potential problems. Attention to detail, excellent physical condition, strong communication, and problem-solving skills are essential in this role.
6. Tractor Driver ― Up to $43,000 Annual Salary
A tractor driver is a specialized agricultural professional who operates tractors, cultivators, and other farm equipment. This role involves plowing, tilling, planting, or harvesting crops. The driver must also keep records of the process and clean and maintain the machinery to prevent any breakdowns. 
An important quality for this position is versatility — a tractor driver must be able to operate different types of machinery. Essential skills for this job include strong focus, time management, and excellent physical condition.
7. Harvester Operator ― Up to $39,000 Annual Salary
A harvester operator uses machine harvesters to reap crops. The operator must be familiar with the machinery and its components, following all safety protocols. This ag job coordinates harvesting teams and liaises with farm owners regarding the process. This, and other farm equipment operator jobs like it, require excellent communication skills. 
Harvester operators must also ensure that their machines work properly by conducting routine maintenance and troubleshooting issues that arise. Their ability to multitask, manage their time effectively, and make decisions quickly are also essential for the role. Harvesting is another role that can be seasonal.
8. Crop Sprayer Operator ― Up to $52,500 Annual Salary
A sprayer operator uses farm equipment that applies fertilizer or pesticides on crops. They ensure that the spraying process adheres to all safety protocols and technical standards the farm owners and relevant authorities set. The job involves the following:
Setting up the spraying machine

Calibrating it to ensure a proper mix of chemicals

Troubleshooting any issues with the equipment
Sprayer operators must understand farming operations safety protocols and have excellent communication skills to work effectively with other farm personnel. Workers specializing in fertilization as fertilizer technicians tend to outearn their colleagues in this field.
Farm Equipment Operator Jobs at AgHires
Ready to take the next step in your career? Make your job search easier with AgHires, a leading agricultural and food production job board. We specialize in connecting qualified candidates with the industry's top farm equipment operator jobs. Find the most recent job postings from leading agricultural companies in the United States and Canada.